Be Hawkplay Agent and Complete your Live Target
Imagine becoming an integral part of the dynamic world of online casino gaming. By being a Hawkplay agent, you don't just play games; you create a fruitful business venture.
Up to 45% commission

As a Hawkplay Agent, you can earn impressive commissions, up to 45%, on the revenue generated from players you introduce. It's a win-win; the more players you bring, the more you earn.

Play games for fun, be a agent for business

While gaming remains an enjoyable leisure activity, taking on the role of an agent turns this pastime into a lucrative business opportunity. It's where fun meets financial growth.

Flexible Time Control

Being a Hawkplay agent offers you the flexibility to manage your time. Whether you want to work part-time or full-time, the choice is entirely yours.

Complete your life target

With Hawkplay, you're not just achieving financial goals. You're paving the way towards your life's aspirations, be it buying your dream house, car, or taking that world tour.

Ready to embark on this journey? Dive deeper into the specifics of becoming a Hawkplay agent in 2023. Get detailed insights and start your success story today!
How to be Hawkplay Agent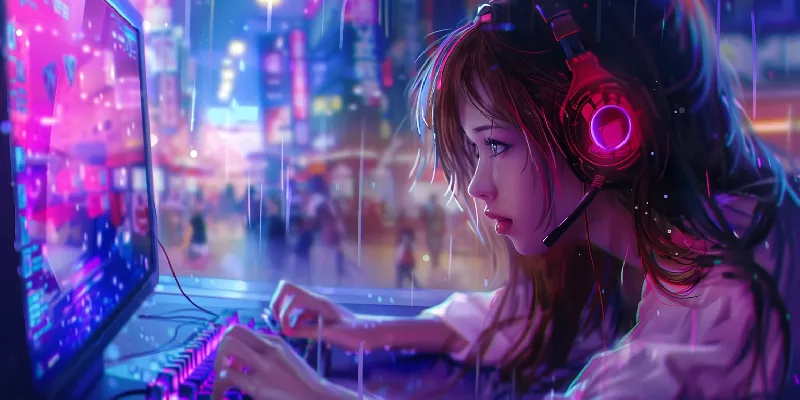 Illustration: How to be Hawkplay Agent, by Blackjack Bruce
Curious about how to join the Hawkplay family as an agent? It's straightforward and doesn't require huge financial commitments. Here's your roadmap:
No Deposit or Budget need - Start without any financial pressure. Hawkplay believes in your potential and doesn't demand any initial deposit or budget.
Over 18 - If you're above 18 and have a passion for online casino games, you're eligible.
Understand Hawkplay Online Casino - Familiarize yourself with Hawkplay's games, features, and services. The better you know, the easier it will be to promote.
Marketing Skills - Learn the art of online and offline promotion. The more players you can attract, the higher your earnings.
Build Relationships - Relationships are at the core of any successful business. Enhance your networking skills and check out Hawkplay Agent Successful Tips in Social Media for more insights.
Max. 45% Commission
How much can you earn? With Hawkplay's transparent commission structure, agents have clear visibility of their potential earnings. Here's a breakdown:
| Class | Revenue Threshold | Minimum Active Players | Sharing Percentage |
| --- | --- | --- | --- |
| Class A | Below ₱300,000 | Minimum of 3 | 30% |
| Class B | Below ₱500,000 | Minimum of 5 | 35% |
| Class C | Below ₱2,000,000 | Minimum of 10 | 40% |
| Class D | Over ₱2,000,000 | Minimum of 20 | 45% |
(Updated June, 2023)
Class A
Revenue Threshold - The threshold is set at below ₱300,000, making it easier for new agents to start earning.
Minimum Active Players - Bring in at least 3 active players to qualify for Class A commissions.
Sharing Percentage - Earn a decent 30% of the revenue generated from your players.
Class A is ideal for those just starting. It's a great stepping stone to understand the dynamics and strategize for higher commissions.
Class B
Revenue Threshold - Set at below ₱500,000, Class B offers a higher threshold, which means increased earnings potential.
Minimum Active Players - Secure at least 5 active players under your profile to reap the benefits of this class.
Sharing Percentage - With 35% commission, you earn more for your efforts as you move up the ladder.
Class B is for agents who are looking to level up their game, with better thresholds and enhanced commissions.
Class C
Revenue Threshold - An ambitious target of below ₱2,000,000 to challenge the seasoned agents.
Minimum Active Players - A bigger network of at least 10 active players ensures you're rewarded handsomely.
Sharing Percentage - Elevate your earning potential with a whopping 40% commission.
For agents who have established themselves in the business, Class C provides the right mix of challenge and reward.
Class D
Revenue Threshold - Reserved for the best. Surpass ₱2,000,000 and see your efforts translate into massive returns.
Minimum Active Players - Harness the power of a large network with a minimum of 20 active players.
Sharing Percentage - The pinnacle of commissions, agents earn a staggering 45% on revenues.
Class D is for the elite agents, those who've not just played the game but mastered it. If you're here, you're among the best.
Best Agent System in the Philippine Casinos
Hawkplay isn't just another platform; it's a leader in the Philippine online casino industry. Here's what sets it apart:
David's Successful Story in eCasino Symposium 2023

At the recent eCasino Symposium, David, a Hawkplay agent, shared his inspiring journey. Starting from scratch, his consistent efforts and the platform's robust support system made him one of the top earners in just a year.

More than 98% staisfation of 1000+ Agents

With over a thousand agents onboard, Hawkplay boasts a 98% satisfaction rate. Agents appreciate the platform's transparency, support, and earning potential.

Deep into lots of Social Platform

Hawkplay's presence across various social platforms enhances agents' ability to market and reach potential players. From Facebook to Instagram, opportunities are aplenty.

Transparant Agent Dashboard Informations

With Hawkplay's transparent agent dashboard, agents have real-time access to their earnings, player activity, and more. It's easy-to-use and highly intuitive.
How has the Lifestyle of a Hawkplay Agent Changed?
Gone are the days when being a Hawkplay Agent meant long hours in a physical office. In today's digital era, the lifestyle of Hawkplay Agents has transformed remarkably, aligning with the latest technological advancements and changing online gambling landscapes. The role of an agent is no longer bound by traditional constraints but is now more dynamic and flexible than ever before.
Today, Hawkplay Agents enjoy the freedom to work from anywhere – whether it's from the comfort of their homes or while sipping coffee at their favorite cafe. This flexibility has not only brought about a healthier work-life balance but has also opened doors to more innovative ways of engaging with clients and managing operations. The digital transformation has empowered agents with tools and platforms that streamline processes, from tracking player activities to managing financial transactions. The convenience of mobile technology means that agents can stay connected and responsive, providing swift support and services to their clients. This shift towards a more digital-centric approach has made the role of a Hawkplay Agent more efficient, enjoyable, and rewarding, both professionally and personally. For more insights, check out the detailed article on 5 Major Changes for Hawkplay Casino Agents.
FAQs of Hawkplay Agent
What's the minimum age to become a Hawkplay Agent?

You need to be at least 18 years old to become a Hawkplay Agent.

How often are commissions paid out?

Commissions are usually paid out on a monthly basis, ensuring agents receive their earnings promptly.

Do I need prior experience in the casino industry?

No, prior experience is not mandatory. However, understanding Hawkplay's offerings can be beneficial.