Welcome to the thrilling world of billiards betting, a sport that has been loved and enjoyed by Filipinos for generations. In this guide, we will unveil the secrets of successful betting with tips from two of our very own Filipino champions. We will delve into the world of billiards, a game that requires not just skill but also strategic thinking, and how you can turn this knowledge into a profitable betting experience. With three unique tips, we aim to enhance your understanding and increase your chances of winning. So, whether you are a seasoned bettor or a novice in the game, this guide is your ticket to mastering billiards betting.
Why Bet on Billiards?
Billiards, a game of skill, strategy and precision, has captured the hearts of millions of players worldwide. Yet, the thrill of the game goes beyond the pool table. Billiards betting has become a popular choice for many, providing an opportunity to test your knowledge of the game, strategize, and potentially reap significant rewards.
Thrill: Billiards betting adds an extra layer of excitement to the game. Every shot, every ball pocketed, can shift the odds, keeping bettors on the edge of their seats.
Potential Rewards: With thousands of tournaments held annually, from local competitions to international championships, there are numerous opportunities to bet and win.
Knowledge and Strategy: Successful billiards betting requires more than luck. It demands a deep understanding of the game, the players, and the ability to make strategic bets.
For those looking for a betting experience that combines thrill, strategy, and potential for high returns, billiards betting is a compelling choice. As we delve deeper into the world of billiards betting, let's take a look at some of the basics to get you started. If you're new to the world of online betting, you might find our Hawkplay Roulette Guide helpful.
The Basics of Billiards Betting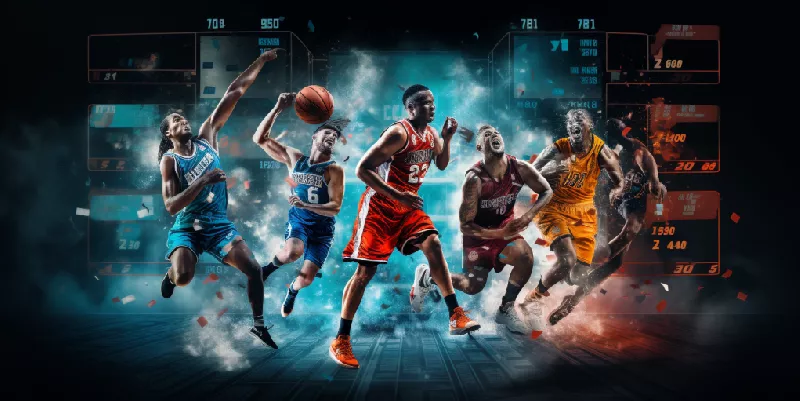 Billiards betting, like the game itself, requires understanding basic rules and strategies. Whether you're a seasoned bettor or a novice, these fundamentals will guide you to make informed bets.
Understand the Game: Before placing a bet, familiarize yourself with the rules of billiards, the players, their strengths and weaknesses, and recent performance.
Know the Odds: Betting odds reflect the probability of a specific outcome. Understanding how to read and calculate odds can help you assess potential returns.
Manage Your Bankroll: Set a budget for your betting activities. It's crucial to bet within your means and avoid chasing losses.
Explore Betting Options: From match bets to in-play bets, there are numerous ways to bet on billiards. Explore these options to find the ones that suit your betting style.
Stay Informed: Keep up with the latest news, player performance, and tournament updates. This information can influence your betting decisions.
These five strategies lay the groundwork for successful billiards betting. By understanding the game, knowing the odds, managing your bankroll, exploring betting options, and staying informed, you can enhance your betting experience and increase your chances of winning. For more tips on online gaming, check out our Master Blackjack at Hawkplay 222 guide.
How to Bet Like a Filipino Champion?
When it comes to mastering the art of billiards betting, there's no better place to turn than the Filipino champions themselves. Among them, two stand out for their exceptional skills and strategic minds - Carla 'Dice Lady' Mercado and Gambler Hawk. These two have not only dominated the game but also made a name for themselves in the betting world. Let's delve into their valuable insights.
"Betting is not just about luck, it's about understanding the game and making calculated decisions." - Carla 'Dice Lady' Mercado
Carla 'Dice Lady' Mercado, a renowned billiards player, believes that understanding the game is the key to successful betting. She emphasizes on the importance of knowing the players, their strengths, and their gameplay style. This knowledge can significantly increase the chances of making a successful bet.
"Patience is the key. Wait for the right opportunity and then place your bet." - Gambler Hawk
Gambler Hawk, on the other hand, advises bettors to be patient. According to him, rushing into betting can lead to losses. Instead, one should wait for the right opportunity, study the odds, and then place the bet. These tips from our Filipino champions can guide you to make smarter decisions in billiards betting. Remember, betting is not just about winning but also about enjoying the game. For more on this, check out our Boxing Betting Knockout Strategies for Winners.
Understanding Billiards Tournaments
The world of billiards is vast, with a plethora of local and international tournaments held every year. These tournaments not only provide a platform for players to showcase their skills but also offer betting enthusiasts an opportunity to place their bets and win big.
| Local Tournaments | International Tournaments |
| --- | --- |
| 1. Manila Billiards Open | 1. World Pool Championship |
| 2. Cebu City 9-Ball Championship | 2. US Open 9-Ball Championship |
| 3. Davao City Invitational Billiards Tournament | 3. World Cup of Pool |
| | 4. World 9-Ball Championship |
| | 5. International Billiards and Snooker Federation (IBSF) Championship |
Local tournaments like the Manila Billiards Open, Cebu City 9-Ball Championship, and Davao City Invitational Billiards Tournament are some of the top events in the Philippines. On the international front, tournaments like the World Pool Championship, US Open 9-Ball Championship, World Cup of Pool, World 9-Ball Championship, and International Billiards and Snooker Federation (IBSF) Championship attract players and bettors from around the world.
Understanding these tournaments, their players, and the gameplay can significantly improve your betting strategies. So, immerse yourself in the exhilarating world of billiards, and may the odds be in your favor. For more information on betting, check out our guide on Tennis Betting Tactics at Hawkplay.
Ready to Dive into the Pool?
Billiards is more than a game; it's a unique blend of strategy, skill, and a little bit of luck. As we've journeyed through the tips and strategies of Filipino champions, we've seen how the game transcends the simple act of potting balls into pockets. Now, it's time to apply this newfound knowledge and dive into the thrilling world of billiards betting.
Empower Your Bets
Remember, the key to becoming a successful billiards bettor is understanding the game. This isn't just about knowing the rules, but about comprehending the subtleties of each shot, the players' styles, and the dynamics of the game. It's about studying the form, analyzing the odds, and making informed decisions.
So, are you ready to make your first bet? Remember the three tips we've explored. First, know your game. Understand the different types of billiards and the unique strategies for each. Second, know your players. Familiarize yourself with their strengths, weaknesses, and playing styles. Third, manage your bankroll wisely. Always bet within your means and never chase losses.
Join the Champions
Let's not forget the two Filipino champions we've discussed: Efren "Bata" Reyes and Francisco "Django" Bustamante. These two legends of the game have shown us that success in billiards is not just about talent, but about dedication, discipline, and continuous learning. They've demonstrated that every game is an opportunity to improve, to learn, and to grow.
So, why not join them? Why not dive into the pool and start making your own waves in the world of billiards betting?
The Game Awaits
Billiards is not just a game; it's a world of its own, filled with endless possibilities and thrilling moments. And now, armed with the tips and strategies from Filipino champions, you're ready to explore this world. You're ready to dive into the pool and start your journey in billiards betting.
Remember, the game is more than just winning or losing. It's about the thrill of the bet, the suspense of the game, and the joy of sharing in the victories of the champions. So, are you ready to take the plunge?
Why not start today? Visit Hawkplay, your trusted online casino, and explore the exciting world of billiards betting. The game awaits you. Dive in!