Welcome to the enchanting world of FaChai's Night Market, a popular slot game available on Hawkplay, one of the leading online casinos in the Philippines. This game beautifully captures the energetic ambiance of a traditional Asian night market, offering thrilling gameplay and enticing payouts. But what exactly makes the Night Market slot game so special? In this guide, we'll delve into the mechanics of the game, explore its key features, and offer a detailed how-to-play guide. We'll also reveal strategic tips to boost your chances of winning. Whether you're a seasoned slot player or a newbie, this guide provides valuable insights to enrich your gaming experience on Hawkplay. So, let's dive into the bustling nightlife of FaChai's Night Market slot game!
What is the FaChai Night Market Slot Game?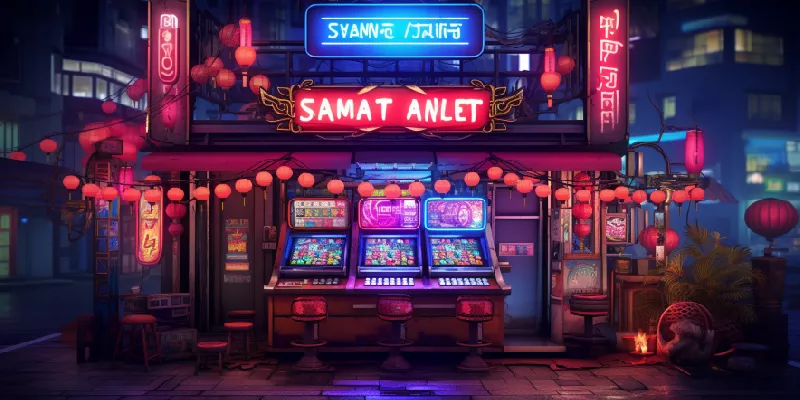 Let's imagine we're taking a magical journey, stepping into a vibrant scene where food stalls, unique trinkets, and lively games abound. Welcome to the FaChai Night Market slot game, a popular pick among Filipino online slot enthusiasts. This virtual escape is no ordinary game - it beautifully blends the thrill of slots with the energetic atmosphere of an Asian night market.
The creators, FaChai, are renowned for their innovative and engaging games, and Night Market is no exception. With exciting gameplay mechanics and special features, the game keeps you at the edge of your seat. Whether it's the tantalizing array of symbols, the chance to bag a big win, or the joy of exploring a night market from your screen, there's something here for everyone.
The Night Market slot game on Hawkplay is more than just a chance to win - it's an adventure waiting to happen. But what makes it such a hit? Let's peel back the layers to discover its standout features and why it has captivated the hearts of online casino fans in the Philippines.
Main Features of Night Market Slot Game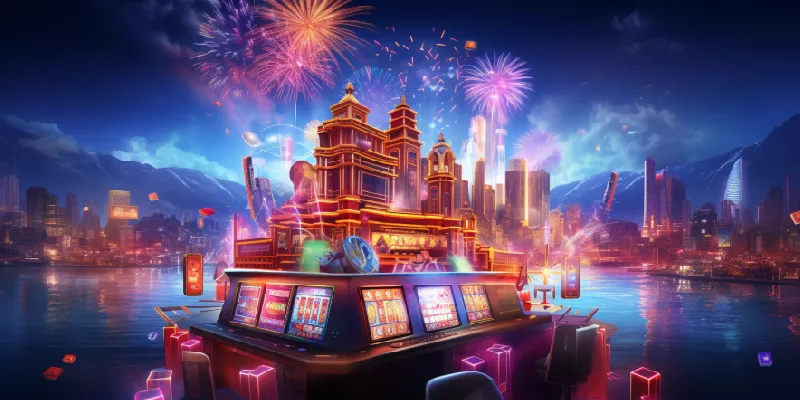 Navigating the Gameplay: Mechanics and Dynamics
Every game has its rules, and the Night Market slot game by FaChai is no different. But worry not! The game rules are easy to understand. This game has 5 reels and 25 paylines. The RNG, or Random Number Generator, ensures that each spin offers a fair chance of winning. The autoplay feature lets you sit back and enjoy the game, while the reels spin for a preset number of times. Symbols in the game represent various elements of a lively night market, and combining them in winning ways could lead to thrilling payouts!
Striking it Big: Understanding Betting and Payouts
Wondering about the numbers? Let's crunch them! The Return to Player (RTP) in the Night Market slot game is an impressive 96.5%, while the house edge is a competitive 3.5%. Whether you're a high roller or a casual player, this game caters to all with a min bet of 0.01 coins and a max bet of 0.5 coins. The hit frequency is moderate, providing a balanced gameplay experience. The slots pay table details the payouts for each symbol, with the 'Win Both Ways' feature doubling your chances to score. And let's not forget the ultimate prize - the tantalizing jackpot!
Boosting the Adventure: Special Features
What makes the Night Market slot game truly special is its range of bonus features. The volatility is medium, perfect for those who enjoy steady gameplay. The bonus round and free spins keep the game exciting, and wild symbols can replace any other symbol for a winning combination. Scatter symbols trigger bonus rounds, and multipliers can boost your winnings by two, three, or even more times. If luck is on your side, you might even hit the progressive jackpot! The game also features expanding wilds that can fill an entire reel and sticky wilds that remain in place for several spins, further increasing your chances of winning.
| Feature | Description | Short Explanation |
| --- | --- | --- |
| ❤️ Reels | 5 | The game has five vertical rows where symbols spin to create winning combinations. |
| 💎 Paylines | 25 | There are 25 ways to win in this slot game, determined by specific patterns on the reels. |
| 💰 RTP | 96.5% | The Return to Player is 96.5%, meaning players get back 96.5% of all money bet on average. |
| 🎰 Min Bet | 0.01 coins | The smallest amount you can bet per spin is 0.01 coins. |
| 🎲 Max Bet | 0.5 coins | The maximum amount you can wager per spin is 0.5 coins. |
| ⚡ Volatility | Medium | With medium volatility, the game offers a balance between frequent small wins and rarer big wins. |
| 🎉 Free Spins | Yes | The game offers free spins as one of its bonus features. |
| 🔥 Wild Symbols | Yes | Wild symbols can replace any other symbol (except Scatter) to form a winning combination. |
| 🌟 Scatter Symbols | Yes | Scatter symbols can activate bonus features such as free spins, regardless of their position on the reels. |
| ✖️ Multiplier | Yes | Multipliers increase your winnings by a certain factor during bonus rounds. |
| 💸 Progressive Jackpot | Yes | The game features a progressive jackpot, which grows with each bet placed. |
| 🚀 Expanding Wilds | Yes | Expanding wilds can stretch to cover an entire reel, helping to create more winning combinations. |
| 🔒 Sticky Wilds | Yes | Sticky wilds stay on the reels for multiple spins, providing more opportunities to win. |
Winning Strategies for Night Market
If you're looking to turn the reels in your favor, we have some handy strategies that can potentially increase your chances of winning at the Night Market slot game.
Understand the Paylines
The Night Market slot offers 25 paylines. Understanding these lines and their respective winning combinations is key. The more paylines you bet on, the higher your chances of hitting a winning combination. So, consider betting on all paylines to optimize your potential winnings.
Balance Your Bets
The game allows bets ranging from 0.01 to 0.5 coins. It's advisable to start with smaller bets and gradually increase as you get a feel for the game. Remember, the aim is to extend your gameplay and increase your chances of hitting the bonus features.
Capitalize on Bonus Rounds
The Night Market offers valuable bonus rounds. By leveraging the free spins, wilds, and multipliers available in these rounds, you can significantly boost your earnings. For instance, hitting a combination with a multiplier during a free spin can multiply your winnings by up to 5 times!
Manage Your Bankroll
Effective bankroll management is crucial in any casino game. Set a budget and stick to it, ensuring that you're betting an amount you're comfortable losing. It's all about playing smart and understanding that winning is part of the fun, but not a guarantee.
Play for Fun
Lastly, remember that the goal of playing slots is to have fun. Enjoy the thrill of the spinning reels and the excitement of the game. Winning is just an added bonus!
More Slot Games at Hawkplay Online Casino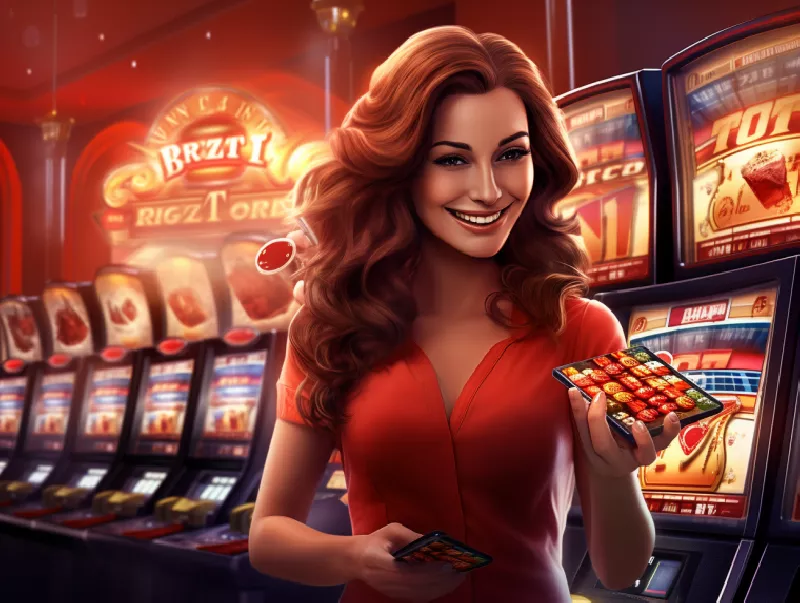 If you've loved the thrill of the Night Market slot game by FaChai, there's a good chance you'll enjoy some of the other slot games at Hawkplay Online Casino. Here are a few more fantastic slot games that you can try:
Experience the allure of precious stones with JILI Fortune Gems, a slot game that offers remarkable visuals and enticing payouts. Dive deep into the guide and learn all about its gameplay, bonuses, and strategies to win.
For fans of ancient civilization-themed slots, JILI Golden Empire is the perfect choice. The game blends thrilling gameplay with stunning graphics to offer an immersive gaming experience. Check out our comprehensive guide for this slot game.
Alternatively, explore the allure of the Roman Empire with JILI RomaX. This slot game will transport you to the glorious era of Rome while offering exciting gameplay features and rewarding bonuses. Learn how to increase your chances of winning with our detailed guide.
Last but not least, indulge in the festivities of the Chinese New Year with FaChai's Chinese New Year Slot. It's an incredibly popular game that brings the vibrant celebration of the Lunar New Year to your screen, with plenty of chances to win big!
At Hawkplay Online Casino, there's always a slot game to suit every player's taste. So, why wait? Start spinning and start winning!
Where to Play FaChai's Night Market in the Philippines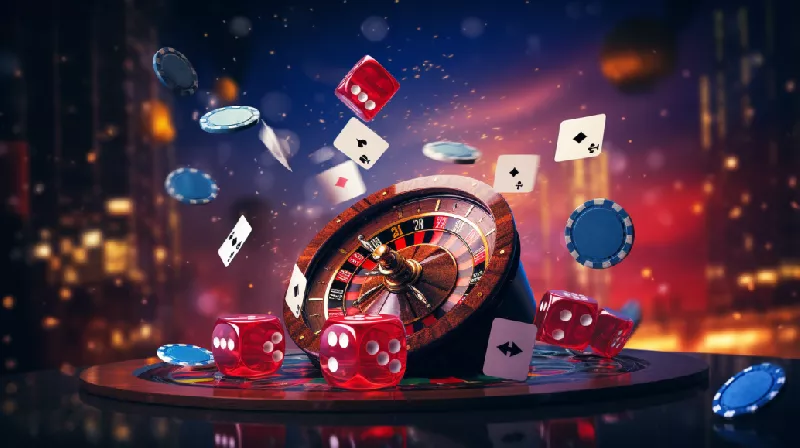 Are you excited to delve into the thrills of the FaChai's Night Market slot game? Thankfully, several reputable online casinos in the Philippines offer this dynamic slot game, guaranteeing a seamless gaming experience for their users. Here's a list of the platforms you should check out:
Hawkplay Online Casino: Renowned for its extensive collection of games and secure platform, Hawkplay is a preferred choice for Filipino gamers. The Night Market slot is readily accessible here, letting you dive right into the game's captivating features.
Lucky Cola Online Casino: This online casino offers a unique blend of user-friendly interface, fantastic customer support, and a plethora of gaming options. With the Night Market slot in its game library, Lucky Cola becomes an even more attractive destination for slot enthusiasts.
Panalotto: Though Panalotto is primarily known for its Lotto Betting, it also offers a variety of casino games, including the Night Market slot. Its user-centric design and high-quality service make it a commendable platform for your gaming needs.
Remember, while the thrill of winning can be irresistible, responsible gaming must always be your priority. Enjoy playing FaChai's Night Market slot game and may the odds be in your favor!