Welcome to Hawkplay, your ultimate guide to online gaming in the Philippines! Are you a gaming enthusiast? Do you want a hassle-free method to fund your gaming? Then, GCash Application is your answer. With over 50,000+ transactions facilitated for gaming purposes monthly, GCash has become a go-to online payment solution for gamers across the country. In this comprehensive guide, we'll walk you through how to use GCash for online gaming, from setting up your account to making your first deposit. It's time to level up your gaming experience!
What is GCash Application and Why Gamers Need It?
GCash, a popular mobile wallet in the Philippines, has become an essential tool for online gamers. This digital payment platform allows users to make transactions anytime, anywhere. Its convenience and security features have made it a popular choice among the gaming community, especially those engaged in online casinos like Hawkplay.
One of the main reasons why gamers need GCash is the ease with which it facilitates transactions. Depositing funds, making in-app purchases, and even withdrawing winnings can all be done with just a few taps on your phone. This eliminates the need for physical cash, making gaming sessions uninterrupted and more enjoyable.
Moreover, GCash provides gamers with a sense of security. All transactions made through the app are encrypted, ensuring that user data is always protected. Plus, GCash sends real-time notifications for every transaction, allowing gamers to keep track of their spending.
Lastly, GCash is not only convenient and secure but also versatile. Aside from gaming transactions, GCash can be used for a multitude of other services such as paying bills, sending money, and even purchasing items from various online and physical stores. This makes GCash an all-around financial tool for gamers.
How to Get Started with GCash Application for Gaming?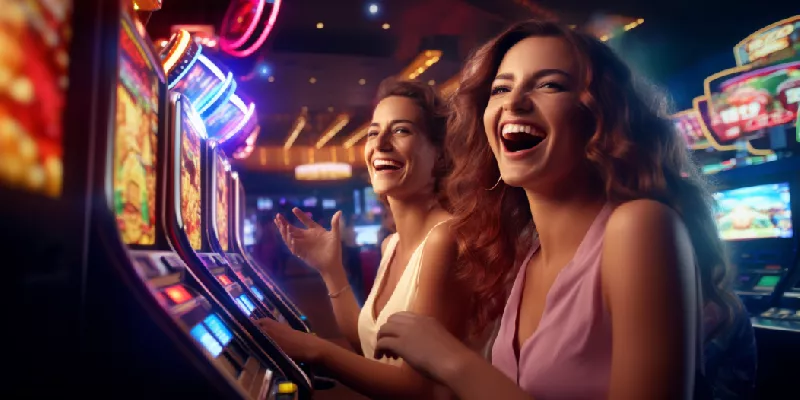 Getting started with GCash for gaming is simple and straightforward. Follow these steps to set up your account and start enjoying seamless transactions for your online gaming activities.
Download the GCash app from the App Store or Google Play Store.
Open the app and tap on the 'Register' button.
Provide the necessary information including your mobile number, full name, and email address.
Set up a 4-digit MPIN which will serve as your password.
Verify your account through the SMS sent to your registered mobile number.
Finally, fund your GCash wallet through various cash-in options available.
Once you've set up your GCash account, you can start using it for your gaming transactions. For example, if you want to play games on Hawkplay, simply navigate to the 'Payment' or 'Wallet' section of the game, select GCash as your payment method, input your GCash-registered mobile number, and confirm the transaction. In a matter of seconds, your payment will be processed and you can continue playing your favorite games.
Remember, with GCash, you can manage your gaming finances with ease. So, whether you're a casual gamer or a professional, GCash is a must-have tool for a seamless and secure gaming experience.
Essential Tips for Secure Gaming Transactions with GCash
As an online gamer, ensuring the security of your transactions should be your top priority. With over 50,000 transactions facilitated for gaming purposes monthly, GCash has become an integral part of the gaming community. Here are some essential tips to ensure secure gaming transactions with GCash.
Set Strong Passwords: Choose a password that is unique and complex. Avoid using easily guessable information like your birthday or name.
Enable Two-Factor Authentication: This adds an extra layer of security to your account, making it harder for unauthorized users to gain access.
Monitor Your Account Regularly: Regularly check your transaction history. If you notice any suspicious activity, report it immediately.
Only Use Secure Networks: Avoid making transactions over public Wi-Fi networks. These networks are often unsecured and can be easily exploited by hackers.
Update Your App Regularly: Regular updates not only provide new features but also fix security vulnerabilities.
In conclusion, while GCash provides a convenient way for gamers to make transactions, it is crucial to take the necessary steps to ensure the security of your account. Remember, safety first!
Why is GCash the Preferred Choice for Gamers?
"GCash has revolutionized the way gamers transact online. Its convenience, security, and accessibility make it a top choice for gamers." - Arjun Patel, Live Casino Strategist, GambleGuru Digest.
GCash has become a favorite among gamers for several reasons. Firstly, it offers convenience. With GCash, gamers can make transactions right from their mobile devices, eliminating the need for physical cards or cash. This is especially useful for gamers who engage in online gaming, as it allows them to purchase in-game items swiftly and securely.
Secondly, GCash provides robust security features. It employs advanced technology to ensure that users' accounts and transactions are protected. This gives gamers the peace of mind they need to focus on their games.
Lastly, GCash is accessible. It's available to everyone, regardless of their bank or mobile network. This inclusivity has made it a popular choice, not just among gamers, but also within the broader online community.
For more insights into gaming, check out our post on 5 Tips to Dominate Hawkplay Mines.
Quick Analysis of GCash Usage in Gaming
With the rise of online gaming in the Philippines, the demand for secure and convenient payment solutions has skyrocketed. Among the myriad of options available, GCash stands out as a popular choice for gamers. GCash, an online wallet developed by Globe Telecom, has successfully facilitated over 50,000 transactions monthly for gaming purposes, carving a niche for itself in the gaming world.
| Month | No. of Gaming Transactions |
| --- | --- |
| January | 45,000 |
| February | 48,000 |
| March | 52,000 |
| April | 55,000 |
| May | 58,000 |
This table showcases the growth of GCash's usage in gaming transactions over the first five months of the year. It's clear that the platform is not only gaining traction but also maintaining a steady upward trend. This can be attributed to GCash's user-friendly interface, instant transaction processing, and robust security measures. As more and more gamers discover the convenience of GCash, its usage in the gaming industry is expected to grow even further.
Final Thoughts and Call to Action
GCash's success in the gaming sector is a testament to its efficiency and reliability. Its steadily increasing usage in gaming transactions speaks volumes about its potential. For gamers in the Philippines and beyond, GCash offers a seamless and secure payment solution that meets their unique needs. So, why wait? Experience the ease of gaming transactions with GCash today. If you're an avid gamer looking for a platform with a myriad of games and secure payment options, visit Hawkplay. It's time to elevate your gaming experience!