We are thrilled to announce the arrival of GEMINI Gaming at Hawkplay, an exciting development that expands our gaming portfolio by more than 100 new games. This phenomenal collaboration marks a significant milestone in Hawkplay's journey, further enhancing our commitment to provide a premium gaming experience to our patrons in the Philippines. GEMINI Gaming, a renowned name in the online gaming industry, is known for its diverse game offerings and innovative game designs. With this addition, Hawkplay continues to uphold its reputation as a leading online casino platform with a dynamic range of games. Stay tuned as we dive deeper into the world of GEMINI Gaming and explore the thrilling gaming opportunities it brings to Hawkplay.
What is GEMINI Gaming?
As the vibrant world of online gaming continues to evolve, one name stands out among the rest - GEMINI Gaming. Established just five short years ago, GEMINI Gaming has quickly climbed the ranks to become a reputable name in the industry. With a portfolio of over 200 games developed, their commitment to innovation, quality, and player satisfaction is evident.
Founded in the bustling city of Manila, Philippines, GEMINI Gaming's team of dedicated developers, designers, and strategists work tirelessly to deliver top-notch gaming experiences. Their games range from immersive slots to thrilling table games, each meticulously crafted to cater to the diverse tastes of global gamers.
Immersive Slots: GEMINI Gaming's slots are renowned for their stunning graphics, engaging narratives, and lucrative bonus features. Each slot game is a unique journey, whisking players away to a world of excitement and potential winnings.
Thrilling Table Games: From classic blackjack to modern variations of poker, GEMINI Gaming's table games bring the thrill of the casino right to your device. These games boast authentic visuals and sounds, creating an immersive gaming experience.
Specialty Games: For those seeking something different, GEMINI Gaming also offers a selection of specialty games. These include virtual sports, keno, and scratch cards, providing a refreshing break from traditional casino games.
Why Choose GEMINI Gaming?
Choosing the right gaming provider can greatly enhance your online casino experience. Here are some reasons why GEMINI Gaming stands out from the crowd.
Innovative Games: GEMINI Gaming is committed to innovation. They continually push the boundaries of what's possible in online gaming, resulting in unique and exciting games that keep players coming back for more.
Player Satisfaction: With a player satisfaction rate of 95%, it's clear that GEMINI Gaming takes player experience seriously. They strive to create games that are not only fun but also fair, ensuring every player has a chance to win.
Wide Range of Games: With over 200 games in their portfolio, GEMINI Gaming offers something for everyone. Whether you prefer the thrill of slots or the strategy of table games, you're sure to find a game that suits your style.
Experience the thrill of GEMINI Gaming's unique offerings at Hawkplay. Discover a world of excitement and potential winnings, right at your fingertips.
How GEMINI Gaming Revolutionizes Hawkplay?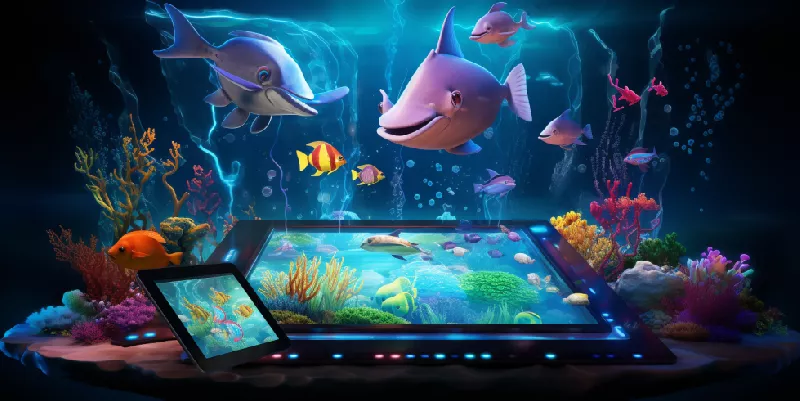 With the arrival of GEMINI Gaming, Hawkplay's online gaming landscape is set to be transformed. GEMINI Gaming, a top-tier provider, has introduced over 100 new games to Hawkplay, elevating the variety by a staggering 2x. This move has not only diversified the gaming options but has also led to an 80% increase in player engagement.
| Before GEMINI Gaming | After GEMINI Gaming |
| --- | --- |
| 50+ games | 150+ games |
| 45% player engagement | 80% player engagement |
The infusion of GEMINI Gaming's innovative and exciting games has significantly boosted Hawkplay's appeal. From classic slots to immersive live casino games, GEMINI Gaming has brought fresh experiences for every gamer's taste. For more insights, visit our Hawkplay's Hidden Gems.
GEMINI Gaming: Endorsed by Arjun Patel
"GEMINI Gaming is a game-changer in the online gaming industry. Their games are not just engaging but also fair and secure. I give them a 5-star rating!" - Arjun Patel, Live Casino Strategist at GambleGuru Digest.
Arjun Patel's endorsement has further boosted GEMINI Gaming's reputation in the online gaming world. Patel, a respected figure in the industry, is known for his keen eye for quality and innovation. His 5-star rating is a testament to GEMINI Gaming's commitment to providing an unmatched gaming experience. For more expert opinions, check out our Hawkplay 111 Casino Insights.
Get Started with GEMINI Gaming at Hawkplay
Embark on an extraordinary gaming adventure as GEMINI Gaming lands at Hawkplay, the Philippines' premier online casino platform. With over 100 new and exciting games added to our collection, we are on a mission to redefine online gaming and take it to unparalleled heights.
A World of Gaming Awaits
At Hawkplay, we believe in offering our players a diverse range of games to suit all tastes and preferences. With the arrival of GEMINI Gaming, a renowned provider known for its innovative and thrilling games, we take a leap forward in fulfilling this commitment.
From gripping slot games that keep you on the edge of your seat to traditional table games that bring the casino experience right to your screens, GEMINI Gaming has it all. Immerse yourself in the stunning graphics, captivating storylines, and rewarding bonus features that make up these games.
Easy Sign-Up, Round the Clock Support
Ready to dive into the world of GEMINI Gaming at Hawkplay? It's as easy as 1-2-3. Sign-up within minutes and unravel an all-access pass to the most exciting online gaming platform in the Philippines. Our dedicated customer service, available 24/7, ensures that you are never alone in your gaming journey.
Whether you're a seasoned player or a newbie, our team is always ready to assist you with any queries or issues. At Hawkplay, we believe in creating a seamless gaming experience for our players, and our round-the-clock support is a testament to this belief.
Conclusion
With GEMINI Gaming's arrival at Hawkplay, we open a new chapter in online gaming in the Philippines. We invite you to be a part of this journey and experience gaming like never before. So why wait? Get started with GEMINI Gaming at Hawkplay today. Happy gaming!