Guide-in Paragraph Ready to dive into the thrilling world of Hawkplay? Great, but first, let's talk deposits. We know the word 'deposit' might seem a bit daunting, especially if you're new to online casinos. But worry not! Hawkplay has you covered. We've built an ultra-secure, ridiculously easy, and super-fast deposit system just for you. In this guide, we'll walk you through each step—from choosing a payment method that suits you best to completing the whole process in less than 60 seconds. And guess what? Over 50,000 happy customers agree that we've nailed it. So, get cozy, read on, and let's get that account funded.
Why Choose Hawkplay Deposit?
Ever wondered why over 50,000 people trust Hawkplay for their online casino needs? One big reason is the seamless deposit system. While some platforms make the depositing process a laborious endeavor, Hawkplay prides itself on making it easy-peasy, with a 99.9% success rate to boot. If you're on the fence about where to place your bets, let these numbers be your guiding star.
With Hawkplay, you're not just another account; you're part of a bustling community. We believe in an ecosystem that's easy to enter but hard to leave—thanks to the extraordinary convenience and unbeatable reliability. Just think about it. With the minimum deposit as low as ₱50 and as high as ₱100,000, you have a wide playground to experiment and find your comfort zone.
3 Simple Steps to Your Hawkplay Deposit
When you think about depositing money online, what comes to mind? Hours of typing and verifying? Not here! At Hawkplay, depositing is as simple as 1, 2, 3—literally.
Log In to Your Account: Open your Hawkplay Wallet and log in using your credentials.
Select Payment Method: Choose from one of the 5 versatile payment methods available.
Confirm Transaction: Enter the amount you'd like to deposit and confirm. Voila! Your account is topped up!
Still feeling unsure? Check out our Easy Deposits at Hawkplay: A Step-by-step Tutorial for a visual guide to help you through each step.
Explore 5 Versatile Payment Methods
We get it; you're unique and so are your payment preferences. That's why Hawkplay offers you a selection of 5 different payment methods, catering to your lifestyle and comfort.
Credit Card: Perfect for those who prefer quick and easy transactions.
Bank Transfer: An excellent choice for those who value security above all else.
E-Wallets: For the modern gambler who appreciates the speed and convenience of digital payments.
Crypto Payments: For the tech-savvy, crypto offers an extra layer of security.
Cash Deposits: Old school but reliable. Walk into any partner outlet and deposit cash directly.
Each payment method has its benefits, and your choice can enhance your gaming experience in its unique way. To delve deeper into the specifics, don't hesitate to check out our Hawkplay Casino Deposit Solutions blog.
Achieve a 60-Second Deposit at Hawkplay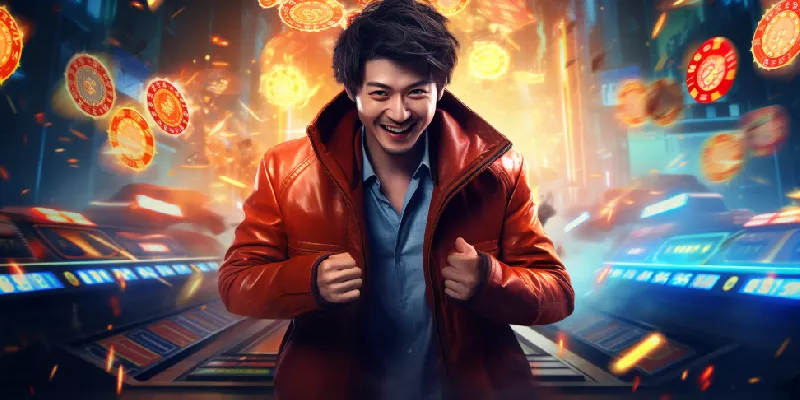 Time waits for no one, especially not for a thrilling game waiting to be played! Imagine this: Your favorite game is about to start, and you realize your account needs topping up. With Hawkplay, you can make a deposit in as little as 60 seconds. Yes, you read that right: 60 seconds! So go ahead, jump back into the action without missing a beat.
How Secure is Hawkplay's Deposit System?
Your safety is our utmost priority. That's why Hawkplay incorporates state-of-the-art security features to make sure your funds and personal data are impenetrable.
End-to-End Encryption: A secure line between your device and our servers ensures no one else gets in.
Multi-Factor Authentication: Double down on security with additional verification steps.
Secure Wallets: Hawkplay Wallet is not just a repository but a fortress for your funds.
Regular Audits: Our systems go through routine checks to weed out vulnerabilities.
Transparency: Every transaction is recorded, and you can access your financial history at any time.
Rest easy knowing your hard-earned money is in safe hands.
Deposits Big and Small: What are the Limits?
We understand that not every player has the same budget, and that's okay. Hawkplay ensures you can play your way, whether you're making a small deposit or going big.
| Deposit Options | Hawkplay | Other Casinos |
| --- | --- | --- |
| Minimum Deposit | ₱50 | ₱100 |
| Maximum Deposit | ₱100,000 | ₱50,000 |
As you can see, Hawkplay provides a flexible range, allowing you to deposit as little as ₱50 to as much as ₱100,000. You have the freedom to game on your terms.
Real Reviews: What Do Players Say About Hawkplay Deposits?
"I've never felt safer depositing money online. Hawkplay takes security to the next level."
That's from Sarah, a delighted Hawkplay user. And she's not alone; thousands share her sentiment.
"Hawkplay's deposit system is a game-changer. It's quick, easy, and hassle-free!"
That's Jamie Rockwell speaking, Senior Casino Safety Analyst at Hawkplay. Even the experts within our organization rely on Hawkplay's stellar deposit system.
Ready to Make Your Hawkplay Deposit?
You've learned about the ease, the options, the speed, and most importantly, the safety of Hawkplay's deposit system. The ball is now in your court.
Don't just take our word for it; experience the Hawkplay difference for yourself. Start your gaming adventure with Hawkplay today and discover why over 50,000 happy customers choose us for their online casino experience.