Welcome to the thrilling world of Monopoly Live! This popular game from Evolution Gaming is captivating the hearts of online casino enthusiasts across the globe, particularly in the Philippines. As a spin-off of the classic board game, Monopoly Live offers an immersive gaming experience with its 3D bonus round and live host. However, to truly enjoy the game and boost your winning potential, strategic betting is crucial. In this guide, we will share three key strategies to help you navigate the Monopoly Live board with confidence. Whether you're a seasoned player at Hawkplay or a newbie at Lucky Cola, these tips are sure to enhance your gameplay and increase your chances of hitting the jackpot!
The Uniqueness of Monopoly Live
Monopoly Live is more than just a game; it's an exhilarating fusion of classic board game nostalgia and the thrill of online betting. This unique blend of elements sets Monopoly Live apart from other games in the online casino arena. It's a game that draws in players from all walks of life, appealing to both veteran gamblers and nostalgic board game enthusiasts alike.
Monopoly Live features two main elements that make the game stand out:
Live-Action Gameplay: The game is hosted by a live dealer who spins a giant wheel, reminiscent of shows like Wheel of Fortune. This feature brings a human touch to the game, creating an immersive, interactive experience.
Integration of Monopoly Board Game: The game incorporates elements from the iconic Monopoly board game. When the wheel lands on '2 ROLLS' or '4 ROLLS', Mr. Monopoly himself comes to life in a 3D bonus round, traversing a virtual board and collecting prizes on behalf of the players.
These unique elements make Monopoly Live an exciting game to play. But to truly succeed, players must understand the game's mechanics and develop a sound betting strategy. To help you with that, check out our Hawkplay888's Online Casino Learning Library for more insights.
Understanding the Game Mechanics
Grasping the rules and mechanics of Monopoly Live is key to developing a winning strategy. The game is easy to understand and offers a variety of betting options, making it suitable for both beginners and experienced players.
The game operates on four main rules:
Place Your Bet: You can bet on one or several sections of the wheel, including numbers (1, 2, 5, 10), '2 ROLLS', '4 ROLLS', or 'CHANCE'.
The Wheel Spin: Once bets are placed, the live dealer spins the wheel. Where it lands determines the winning bets.
Chance Cards: If the wheel lands on 'CHANCE', the dealer draws a Chance card. This could award a cash prize or a multiplier bonus.
Bonus Rounds: If the wheel lands on '2 ROLLS' or '4 ROLLS', a bonus round is triggered. Here, Mr. Monopoly ventures around the 3D board to collect prizes.
Understanding these mechanics is the first step towards mastering Monopoly Live. For more detailed strategies and tips, explore our Top 5 Effective Strategies for Online Poker which can be applied to other casino games as well.
Monopoly Live Betting Strategies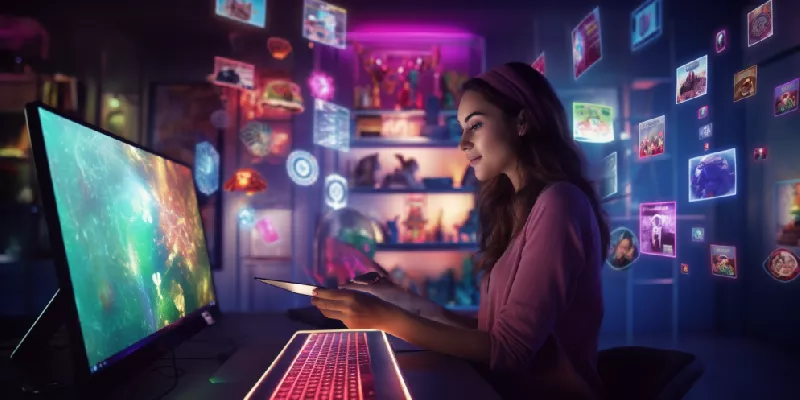 Monopoly Live has taken the Philippines online casino scene by storm, offering a unique blend of classic board game nostalgia with the thrill of live betting. Hawkplay, one of the leading online casinos in the country, offers this exciting game to its users. To maximize your winning chances, consider the following strategic betting tips:
Understand the Game Rules: Familiarize yourself with the game rules and payouts. Monopoly Live revolves around a spinning wheel, where you can bet on the outcome. The wheel has 54 segments containing numbers (1, 2, 5, and 10) and special segments (Chance, 2 Rolls, and 4 Rolls). The numbers represent the payout for the corresponding bet, while the special segments trigger bonus games.
Manage Your Bankroll: It's crucial to set a budget for your betting and stick to it. This will help you avoid losing more money than you can afford. Remember, the goal is to enjoy the game and not to chase losses.
Spread Your Bets: Instead of betting on just one outcome, consider spreading your bets across different segments. This strategy increases your chances of winning, although the payouts may be relatively smaller.
Remember, the key to success in Monopoly Live, like any other game on Hawkplay, is to play responsibly and strategically. You can find more insights on effective betting strategies on our Libreng Spin Bonuses: Paano Makakuha at Manalo blog post.
Leveraging Bonuses in Monopoly Live
One of the exciting features of Monopoly Live is the inclusion of bonuses, which can significantly boost your winning potential. Here are the two types of bonuses you can leverage:
Chance Bonus: This segment offers instant cash prizes or multiplier bonuses. If the wheel lands on a Chance segment, Mr. Monopoly presents a Chance card revealing a cash prize or multiplier bonus. If a multiplier is revealed, the host spins the wheel again, and the winnings from the next spin are multiplied accordingly.
Bonus Game: Triggered by landing on either the 2 Rolls or 4 Rolls segments, the Bonus Game takes you to a 3D Monopoly board where Mr. Monopoly walks around collecting prizes for you. The number of rolls in the bonus game depends on the segment the wheel landed on (2 Rolls or 4 Rolls).
Bonuses in Monopoly Live offer a great opportunity to boost your winnings. However, remember that the outcome of the game is largely based on luck, and the bonuses are no exception. For more tips on leveraging bonuses in online casino games, check out our Detalyadong Pagsusuri ng Mga Online Casino sa Pilipinas.
Endorsement from Isabella 'Fishing Frenzy' Rodriguez
As a seasoned player and a well-known figure in the Philippine online gaming community, Isabella 'Fishing Frenzy' Rodriguez brings a wealth of experience and insight to the table. "When it comes to Monopoly Live, it's all about strategy and understanding the game dynamics," she says. "Every roll of the dice can bring you a fortune, but only if you know how to bet wisely."
Isabella's endorsement of Monopoly Live isn't just based on her personal experience, but also on her deep understanding of online gaming. With her endorsement, Monopoly Live gains further credibility and appeal among both novice and seasoned players. If you're looking to explore the exciting world of online gaming, taking Isabella's advice to heart can help set you on the path to success.
Final Thoughts and Call to Action
Monopoly Live offers a unique blend of strategy and chance, a combination that can make every game an exciting experience. With the right approach and the tips shared in this blog post, you'll be well-equipped to make the most out of your Monopoly Live gaming sessions.
| Tips | Key Takeaway |
| --- | --- |
| Understand the Game Dynamics | Knowledge of the game is the foundation of a good strategy. |
| Bet Wisely | Successful betting is not just about luck, but also about strategy. |
| Learn from the Pros | Take advice from seasoned players like Isabella 'Fishing Frenzy' Rodriguez. |
Ready to put these strategies to the test? Head over to Hawkplay, one of the leading online casinos in the Philippines, and start your Monopoly Live adventure today!