Welcome to Hawkplay, where the thrill of the casino meets the comfort of your home. Today, we take you through the exciting world of Monopoly Live. This game, a brainchild of Evolution Gaming, brings a unique twist to the classic Monopoly board game. It incorporates a live game show hosted by two lively dealers, enhancing your gaming experience. The game also boasts a fascinating 3D bonus round, bringing Mr. Monopoly himself to life. Dive into this blog to learn more about Monopoly Live and how you can maximize your gaming experience at Hawkplay.
What Makes Monopoly Live Unique?
Monopoly Live, a captivating live online game, is a spectacular fusion of the classic board game Monopoly and Dream Catcher, a money wheel game. Its unique design and interactive features have made it a favorite among Filipino online casino gamers. Here's why:
Live Dealers: Monopoly Live is steered by two live dealers who engage players with their dynamic commentary and vibrant personalities. The live dealers manage the money wheel and interact with players, adding a human touch to the online gaming experience. This feature brings a close-to-real-life casino experience right to your screens.
3D Bonus Round: One of the standout features of Monopoly Live is its 3D Bonus Round. This round is a virtual journey around the classic Monopoly board, filled with multipliers and prizes. The round is triggered by landing on the '2 Rolls' or '4 Rolls' segments of the money wheel, adding an extra layer of excitement to the game.
Immersive Gameplay: Monopoly Live offers an immersive gaming experience with high-quality graphics and sounds. The game beautifully integrates elements of the traditional Monopoly board game, including Mr. Monopoly himself, who springs into action during the bonus rounds.
Monopoly Live is more than just a game; it's an experience. With its unique features and exciting gameplay, it has redefined online gaming, making it a must-try at Hawkplay.
Why Choose Hawkplay for Monopoly Live?
When it comes to online gaming, Hawkplay stands out as a premier choice for many Filipinos. Here's why Hawkplay is the ideal platform for your Monopoly Live gaming experience:
User-Friendly Interface: Hawkplay's online platform is designed with a user-friendly interface, making it easy for both beginners and experienced players to navigate. The platform features clear instructions and intuitive controls, allowing players to focus more on the game and less on figuring out how to use the platform.
Reliable Customer Service: Hawkplay's dedicated customer service team is available 24/7 to assist players with any queries or issues. Whether it's a question about gameplay or a technical issue, you can count on Hawkplay's customer service to provide prompt and helpful responses.
Vast Game Selection: Hawkplay offers a wide selection of over 1000 games, including popular ones like Hawkplay Slot Games and Monopoly Live. This vast selection ensures that players of all tastes and preferences will find something to enjoy.
With its user-friendly platform, reliable customer service, and vast game selection, Hawkplay provides a superior online gaming experience. Whether you're a fan of Monopoly Live or looking to explore other games, Hawkplay has got you covered.
How to Play Monopoly Live on Hawkplay?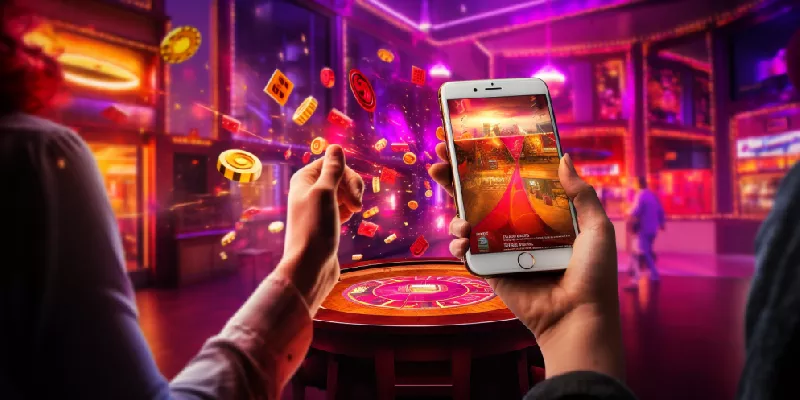 Monopoly Live, a thrilling live game show, has captivated the hearts of countless players on Hawkplay. Whether you are a seasoned gamer or a newbie, the game's interactive features and dynamic gameplay make it easy to understand and fun to play. Let's dive into a simple three-step guide to start your Monopoly Live journey on Hawkplay.
Create an Account: First and foremost, you need to sign up on Hawkplay. It's a straightforward process, requiring basic details like your name, email, and creating a secure password. Once you've verified your account, you're ready to step into the gaming arena.
Select Monopoly Live: Navigate through the Hawkplay lobby to find Monopoly Live under the 'Live Casino' section. Click on the game to open it. You'll be greeted by a live dealer, ready to guide you through the game.
Place Your Bet: Before the game starts, you'll need to place your bet. On the screen, you'll find various betting options. Choose the one that suits your strategy and budget. Remember, the key to enjoying Monopoly Live is to play responsibly.
Monopoly Live on Hawkplay is not just about winning; it's about experiencing the thrill of a live game show from the comfort of your home. With an engaging host and an immersive 3D bonus round, every spin of the wheel brings a new adventure. So, are you ready to roll the dice with Monopoly Live on Hawkplay?
Monopoly Live - Voted Best Live Casino Game by Carla 'Dice Lady' Mercado
"I've played countless casino games, but Monopoly Live stands out. The interactive gameplay, the live dealers, and the 3D bonus rounds create a unique gaming experience. I highly recommend Monopoly Live to all casino enthusiasts."
These are the words of Carla 'Dice Lady' Mercado, a renowned figure in the Philippine online casino industry. Her endorsement of Monopoly Live is a testament to the game's popularity and its ability to provide an unparalleled gaming experience. Carla's endorsement is not without reason. Monopoly Live's innovative combination of a live game show and a classic board game is a game-changer in the live casino scene. The game's immersive 3D bonus rounds, engaging live dealers, and the thrill of the spinning wheel have made it a favourite among Filipino players on Hawkplay. According to Carla, the key to enjoying Monopoly Live is to understand the game rules and play responsibly. Whether you're a high roller or a casual gamer, Monopoly Live on Hawkplay offers an exciting and rewarding gaming experience. So, why not heed the 'Dice Lady's' advice? Experience the thrill of Monopoly Live on Hawkplay today!
Ready to Play Monopoly Live?
Monopoly Live, a captivating live online game developed by Evolution Gaming, has been transforming the online casino landscape with its unique blend of virtual reality, traditional board game elements, and live-action entertainment. Hawkplay, one of the leading online casinos in the Philippines, proudly offers this thrilling gaming experience to its players.
Monopoly Live is a variation of the popular Dream Catcher game, featuring a live host and a 3D bonus round. The game is managed by two live dealers who spin a large vertically mounted wheel with 54 segments. The segments display numbers (1, 2, 5, and 10) and special symbols ('2 ROLLS' and '4 ROLLS'). When the wheel stops, the value of the segment it points to determines the payout.
One of the key features that sets Monopoly Live apart is the immersive 3D bonus round. When the wheel lands on either '2 ROLLS' or '4 ROLLS', players are transported into a virtual 3D Monopoly world. Here, they accompany Mr. Monopoly on a journey around the board, collecting prizes, multipliers, and potential bonuses along the way. This unique feature brings a whole new level of excitement and engagement to the game, making it a must-try for any casino enthusiast.
| Game Segment | Number of Segments | Payout |
| --- | --- | --- |
| Number 1 | 22 | 1 to 1 |
| Number 2 | 15 | 2 to 1 |
| Number 5 | 7 | 5 to 1 |
| Number 10 | 4 | 10 to 1 |
| '2 ROLLS' | 3 | Activates bonus round |
| '4 ROLLS' | 1 | Activates bonus round |
With its exciting gameplay and innovative features, Monopoly Live has quickly become a favorite among Hawkplay players. It's a game that combines chance, strategy, and interactive fun, creating a truly immersive online casino experience. Now, are you ready to take your gaming to the next level? Visit Hawkplay and start your Monopoly Live adventure today!