Welcome to Hawkplay Casino, the Philippines' premier online gaming hub. Discover the exhilarating world of online Sabong, a sport deeply rooted in Filipino culture, now brought to life on the digital platform. With thousands of active players, Hawkplay Casino offers daily tournaments, ensuring a thrilling experience every time you log in. Whether you're a seasoned Sabong player or a newcomer eager to dive into this unique game, Hawkplay Casino is your ultimate destination for an authentic online Sabong experience. Dive in now, and join the ranks of our dedicated gamers who are making history in the realm of online gaming in the Philippines.
What is Online Sabong?
Online Sabong, a digital adaptation of the traditional Filipino sport of cockfighting, has been gaining popularity in the Philippines for the past few years. This sport, which has been a part of Filipino culture for hundreds of years, has transitioned seamlessly into the online platform, bringing the thrill of the fight right to your screens.
Historically, Sabong was a community event, bringing together locals for a day of festivity and betting. The sport involves two roosters, or 'gamecocks,' bred for their aggression, pitted against each other in a ring until one emerges victorious. The fights were intense, the bets high, and the excitement palpable.
The sport's transition to the online platform has preserved the essence of the traditional sabong, but with added convenience and accessibility.
Online Sabong allows players to place bets on their favorite roosters from the comfort of their homes, eliminating the need for physical attendance.
The digital platform also offers live streaming of the fights, ensuring that players don't miss out on any of the action.
With the advent of online sabong, the sport has seen an influx of international players, further boosting its popularity. The digital platform has made this traditional Filipino sport accessible to a global audience, contributing to its growth and evolution.
Why Choose Hawkplay Casino for Online Sabong?
With thousands of active players and daily tournaments, Hawkplay Casino stands as a leading platform for online Sabong. The casino offers a unique blend of tradition and technology, providing players with an immersive and exciting gaming experience.
Live Streaming: Hawkplay Casino offers live streaming of the fights, ensuring that players can witness the action in real-time. The high-definition videos bring the thrill of the fight right to your screens.
Variety of Games: In addition to online Sabong, Hawkplay Casino offers a diverse range of games such as Jili Games and Evolution Gaming. This ensures that players have a plethora of options to choose from.
Secure Betting: Hawkplay Casino provides a secure platform for betting, ensuring the safety and confidentiality of the players' information. The casino is licensed and regulated by the Philippine Amusement and Gaming Corporation (PAGCOR), ensuring fair play and transparency.
Community Aspect: The casino preserves the community aspect of traditional Sabong, with chat rooms and forums where players can interact and share their experiences.
Accessibility: The casino's platform is accessible on various devices, allowing players to enjoy the game wherever they are.
Choosing Hawkplay Casino for online Sabong provides players with a secure, engaging, and convenient gaming experience. Whether you're a seasoned sabong player or a newbie looking to explore this traditional Filipino sport, Hawkplay Casino is the place to be. To learn more about online betting and gaming, explore Hawkplay888's Online Casino Learning Library.
How to Get Started with Online Sabong at Hawkplay Casino?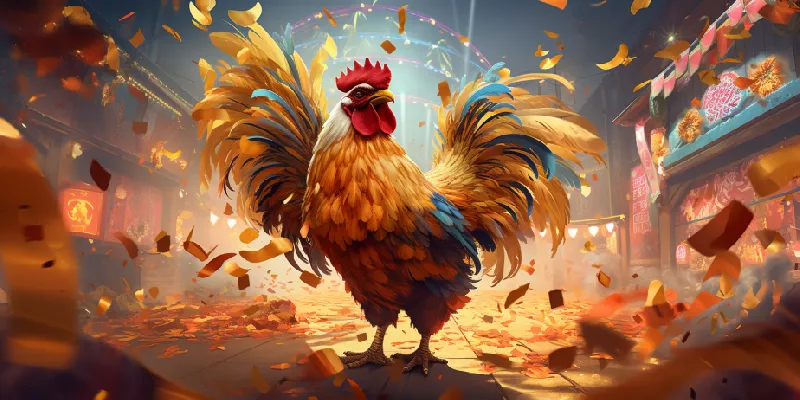 Have you ever wondered how to dive into the thrilling world of online Sabong at Hawkplay Casino? Well, worry no more! Here, we offer a simple, step-by-step guide to get you started on your exciting journey. With just five easy steps, you'll be ready to join the thousands of active players enjoying the traditional Filipino sport in the digital space. So let's dive in, shall we?
Create an Account: The first step is to visit the Hawkplay Casino website. Click on the "Register" button and fill in the required details to create your new account.
Verify Your Account: After registration, you'll receive a verification email. Simply click the link in the email to verify your account.
Make a Deposit: Next, proceed to the "Banking" section of your account and make your first deposit. Hawkplay Casino offers a variety of secure payment methods for your convenience.
Navigate to the Sabong Section: Once your deposit is successful, navigate to the "Games" section and select "Sabong".
Start Your First Game: Now, you're all set! Choose a game and start enjoying your online Sabong experience.
Remember, Sabong is not just a game, it's a part of Filipino culture. So, enjoy the game, play responsibly, and may the best rooster win! For more tips and tricks on online gambling, check out our Patnubay sa Pagtaya sa Sabong Online.
Carla 'Dice Lady' Mercado's Endorsement
"I've been in the gambling industry for years, and I can confidently say that Hawkplay Casino is one of the best platforms out there. Their take on online Sabong is truly authentic and exhilarating. It's the perfect blend of tradition and technology. I highly recommend it to all my fellow gamers."
Such is the endorsement from the renowned gambler and craps advisor, Carla 'Dice Lady' Mercado. With years of experience in the industry, her words carry weight. When someone like Carla endorses a platform, you know it's worth checking out. So why wait? Start your online Sabong journey at Hawkplay Casino today! And if you're interested in more casino games, don't forget to visit our Top 7 Casino Games na Patok sa mga Filipino.
Hawkplay Casino's Online Sabong Statistics
Basking in the digital revolution, the traditional Filipino sport of Sabong has found a new home at Hawkplay Casino. This thrilling sport has seen a tremendous surge in popularity, drawing thousands of players from across the Philippines and beyond.
According to our latest data, Hawkplay Casino boasts a robust player base, with thousands of active participants engaging in online Sabong. This vibrant community is continually expanding, a testament to the game's captivating appeal and the casino's commitment to providing a superior gaming experience.
| Year | Active Players | Daily Tournaments |
| --- | --- | --- |
| 2021 | 20,000+ | 300+ |
| 2022 | 30,000+ | 500+ |
These figures reflect the exponential growth of online Sabong at Hawkplay Casino. The rise in daily tournaments, in particular, underscores the casino's dedication to meeting the demand for high-stakes, adrenaline-fueled competition. With a plethora of tournaments held every day, players are spoilt for choice, ensuring that the action never ceases.
It's no surprise that Hawkplay Casino is leading the pack in the online Sabong arena. With a seamless interface, reliable security measures, and a thriving community, Hawkplay Casino has successfully brought the excitement of traditional Sabong to the digital platform.
Join the Action at Hawkplay Casino
Are you ready to dive into the thrilling world of online Sabong? Look no further than Hawkplay Casino, where tradition meets innovation. With a bustling community of thousands of active players and daily tournaments, the action never stops at Hawkplay.
Whether you're a seasoned Sabong player or a newcomer eager to learn, Hawkplay Casino welcomes you with open arms. Here, you can immerse yourself in the electrifying sport of Sabong, test your skills, and connect with fellow enthusiasts. Experience the thrill of the arena, the roar of the crowd, and the rush of victory - all from the comfort of your home.
At Hawkplay Casino, we prioritize your gaming experience. Our platform is designed to be user-friendly and secure, ensuring that you can focus on the game without any worries. We also offer a variety of payment options for your convenience, making it easy for you to join the action.
So, what are you waiting for? The arena awaits you. Step into the world of online Sabong at Hawkplay Casino today and become part of our growing community. The thrill, the excitement, the glory - it's all just a click away. Join us now and experience the ultimate online Sabong adventure.