Welcome to the exciting world of online Tongits! A popular Filipino card game that has taken the internet by storm, Tongits is an intriguing blend of skill, strategy, and a dash of luck. Whether you're a seasoned player or a beginner, you've probably wondered about the best platform to play this engaging game. We've got you covered! In this blog post, we review the top three online Tongits games: Tongits Go, Tongits Pro, and Tongits Zingplay. We'll help you understand the unique features of each, show you how to download and get started, and even provide a handy comparison to guide your choice. Buckle up and get ready to dive into the captivating world of Tongits online!
Introduction to Online Tongits Games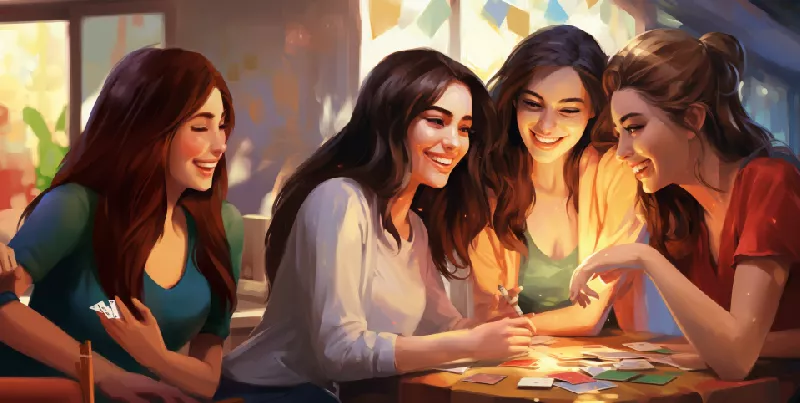 Imagine, if you will, a dynamic card game that brings together elements of wit, strategy, and just a dash of good old luck. That, my friend, is Tongits - a popular Filipino pastime that has made a grand leap from local hangouts and family gatherings to the buzzing world of online gaming. With the rise of digital platforms, Tongits has transformed into a global phenomenon, bringing together a community of players from different corners of the world.
One such platform that has rapidly gained prominence in the realm of online Tongits is Hawkplay. Known for its intuitive interface, high-quality graphics, and commitment to providing a seamless gaming experience, Hawkplay has risen through the ranks to become a favorite among Tongits enthusiasts. Whether you're a seasoned player or a curious newbie ready to delve into this riveting game, Hawkplay offers an immersive Tongits adventure right at your fingertips.
So buckle up, as we take you on a journey through the exhilarating world of online Tongits games, giving you an insider's look at the best platforms, with a special focus on the amazing experience Hawkplay offers. Let's get started, shall we?
Exploring Top 3 Tongits Online Games
If you're looking to get your Tongits game on, there are three popular online platforms that stand out from the crowd: Tongits Go, Tongits Pro, and Tongits Zingplay. Each has its unique strengths, making the choice of platform largely dependent on personal preferences and gameplay style.
Tongits Go
Known for its vibrant design and engaging gameplay, Tongits Go offers an interactive environment where players can enjoy a challenging game of Tongits while making new friends. It also boasts special features such as daily bonuses and player tournaments, adding an extra layer of excitement to the experience.
Tongits Pro
Tongits Pro takes a slightly different approach, focusing on a more competitive gaming environment. With various skill levels and rankings, it's perfect for those who enjoy a good challenge and are looking to hone their Tongits skills. Its smooth interface and detailed game analytics also make it a hit among seasoned players.
Tongits Zingplay
Then there's Tongits Zingplay, a platform that combines the fun elements of Tongits Go with the competitiveness of Tongits Pro. Known for its user-friendly design and exciting rewards system, Tongits Zingplay has rapidly become a favorite among both beginners and experienced players. Its interactive gameplay, paired with lively graphics, makes for a truly immersive Tongits experience.
While these three platforms offer a fantastic online Tongits experience, it's important to find the one that suits your gaming style the most. Whether it's the friendly ambiance of Tongits Go, the competitive streak in Tongits Pro, or the perfect blend of fun and rivalry in Tongits Zingplay, the choice is yours to make.
How to Download Tongits Online?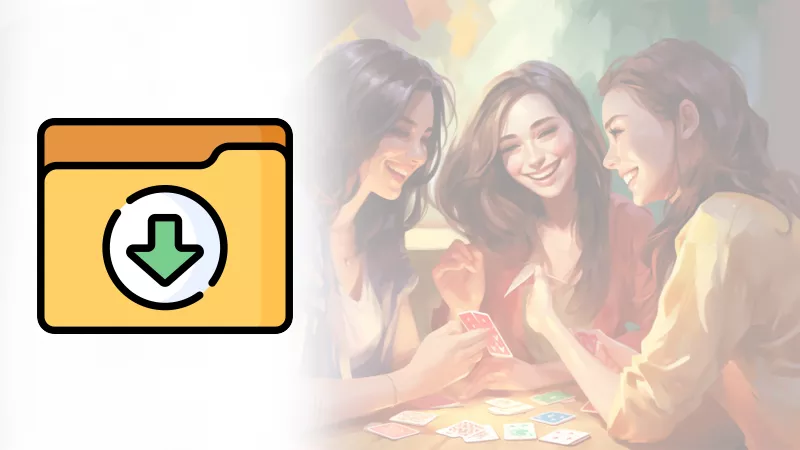 Ready to start your online Tongits adventure? Follow these simple steps to download and start playing on your preferred Tongits game:
Choose your preferred Tongits platform. This could be either Tongits Go, Tongits Pro, or Tongits Zingplay.
Go to your device's app store. This could be the Google Play Store for Android users or the Apple App Store for iOS users.
In the search bar, type the name of your chosen Tongits game. Hit 'Enter' to start the search.
Once the app appears in the search results, click on 'Install' (for Android users) or 'Get' (for iOS users) to download the game.
Wait for the download to complete. The game will automatically install on your device.
After installation, open the game by clicking on the game icon on your home screen.
Once the game is open, you may need to create an account or log in if you already have one. This will usually involve providing an email address and creating a password.
After logging in, you're all set! Enjoy playing Tongits online!
Now that you're all set up, get ready to challenge your friends or other players from around the world. May the best Tongits player win!
Tongits Game Showdown
With several Tongits games to choose from, it can be a bit overwhelming to pick the one that suits you best. Here's a detailed comparison table that breaks down the main features, user interface, and customer ratings of our top three picks: Tongits Go, Tongits Pro, and Tongits Zingplay.
| | Tongits Go | Tongits Pro | Tongits Zingplay |
| --- | --- | --- | --- |
| Features | AI opponents, multiplayer, and daily rewards | Multiplayer, leaderboards, and tournaments | Multiple game modes, VIP system, and social features |
| User Interface | Easy to use with intuitive design | Sleek and modern, suitable for pros | Friendly and interactive, perfect for social gamers |
| Customer Ratings | 4.5 stars out of 5 | 4.3 stars out of 5 | 4.6 stars out of 5 |
Remember, the best Tongits game for you depends on your personal preference. Whether you prefer a more competitive environment, a social experience, or a game with various modes to explore, there's a Tongits platform for you!
Why Tongits is Your Next Favourite Game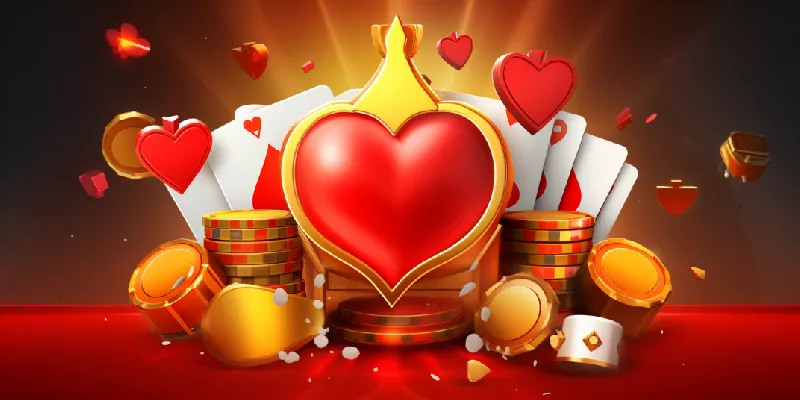 If you're a fan of exciting and strategic card games, then Tongits will undoubtedly pique your interest. With its mix of skill-based gameplay and a dash of luck, Tongits provides an immersive gaming experience that keeps players coming back for more.
One key aspect of Tongits that makes it so compelling is the suspense built into the game. With each player's move, the dynamics of the game change, keeping everyone on their toes. Plus, the ability to interact with other players in real-time adds a unique social element to the game.
But don't just take our word for it. Here's what some Tongits players have to say:
"I can't get enough of Tongits! It's thrilling, unpredictable, and a whole lot of fun. I've made friends from all over the country."

🌟🌟🌟🌟🌟, Maria Santos, Manila
"Tongits is a game-changer! I love the competition and the camaraderie it builds. It's like having a friendly card game anytime, anywhere."

🌟🌟🌟🌟, Jun Dela Cruz, Cebu City
With a growing community of enthusiastic players and rave reviews, it's no wonder that Tongits has become a favourite among online gamers in the Philippines and beyond.
Best Online Tongits in the Philippines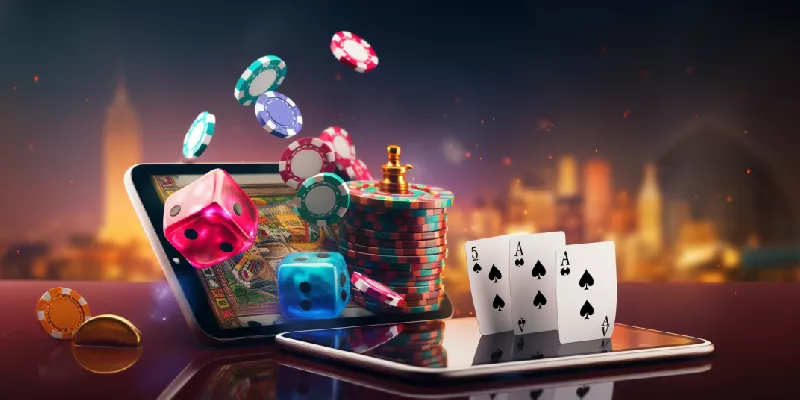 Hawkplay offers one of the most engaging Tongits experiences in the country.
Known for its interactive Tongits games, Lucky Cola adds a dash of excitement to your gameplay.
🏅 Panalotto Lotto Betting Site
While primarily a lotto betting site, Panalotto also hosts thrilling Tongits matches.