Welcome to Hawkplay Online Casino, where every peso counts! We're excited to share that we're now offering a 3% bonus on all PayMaya deposits. That's right, every time you fuel your gaming fun using PayMaya, we top it up with an additional 3%. This means, for every 1000 pesos you deposit, you get an extra 30 pesos to play with. It's a small way for us to say 'Thank you' for choosing Hawkplay. So, why wait? Make your PayMaya deposit today and get more out of your online gaming experience. Keep reading to learn how you can avail this exciting offer.
What is PayMaya and How Can It Enhance Your Gaming Experience?
PayMaya, a game-changer in the digital payment sphere, is the Philippines' leading e-wallet. It's not just a convenient payment method; it's a lifestyle choice for millions of Filipinos. For online gaming enthusiasts, PayMaya brings a whole new dimension of fun, flexibility, and security. The platform offers an effortless way to transfer funds, purchase gaming credits, and even earn rewards. The seamless integration of PayMaya with top online casinos, such as the renowned Hawkplay 888 Casino, ensures a hassle-free gaming experience.
PayMaya's key advantage is its accessibility. Whether you're in bustling Manila or the serene beaches of Palawan, you can enjoy your favorite games anytime. The PayMaya app is all you need. Download it, sign up, and you're good to go. No need for a bank account or credit check.
Security is another feather in PayMaya's cap. It uses advanced encryption technology to safeguard your transactions. Every deposit, withdrawal, and purchase is secure and private. Plus, the 24/7 customer support ensures any issues are promptly addressed.
But the cherry on top? PayMaya's reward system. With every transaction, you earn points that can be redeemed for exciting rewards. And now, with the introduction of the 3% bonus on deposits, your gaming adventures just got more rewarding.
How to Deposit with PayMaya and Get Your 3% Bonus?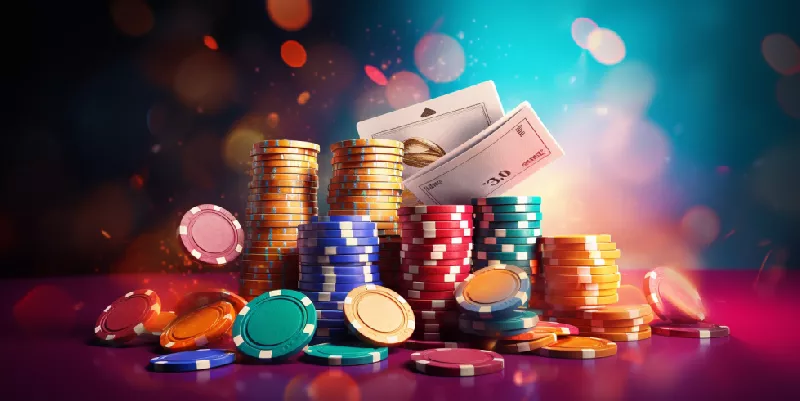 Depositing with PayMaya is as easy as 1-2-3. Follow these simple steps, and you'll be enjoying your 3% bonus in no time.
Download the Hawkplay App and sign up for an account. If you're already a member, simply log in.
Go to the "Banking" section and select "Deposit".
Choose PayMaya as your deposit method.
Enter the amount you want to deposit. Remember, the minimum deposit amount is PHP 500.
Confirm your transaction. You'll receive a notification confirming your deposit and the bonus amount.
Your 3% bonus will be credited to your account instantly. So if you deposit PHP 1000, you'll receive an extra PHP 30. That's more money to enjoy your favorite games!
But remember, this bonus is exclusive to Hawkplay Casino. So whether you're a slots enthusiast or a poker pro, make the most of this offer. Enjoy the thrill of Free 100 Bonus at Slot Casino or master the game with Hawkplay Blackjack. The 3% bonus is your ticket to more gaming fun.
Why is the PayMaya Deposit Bonus a Game Changer?
Imagine a world where every time you make a deposit, you're granted a bonus that increases your gaming potential. That's exactly what the PayMaya deposit bonus offers to gamers. This bonus, a generous 3%, adds a new dimension to gaming, transforming it into a more rewarding experience.
With every PayMaya deposit, gamers receive an additional 3% of their deposit amount. This may not sound like much, but in the world of online gaming, every bit counts. This bonus can be used to play more games, increasing the chances of winning. It's a game changer because it gives gamers more value for their money.
For instance, if you deposit PHP 1,000, you get an extra PHP 30. This might be the difference between playing another round or calling it a day. Over time, these bonuses can add up to significant amounts, giving you more opportunities to play and win.
| Deposit Amount (PHP) | Bonus (PHP) |
| --- | --- |
| 1,000 | 30 |
| 5,000 | 150 |
| 10,000 | 300 |
This bonus also creates a sense of loyalty among gamers. Knowing that they get more value for their money, gamers are likely to stick with PayMaya and continue gaming. This is great news for both gamers and the platform, creating a win-win situation.
The PayMaya deposit bonus is indeed a game changer. It's a simple yet effective way to enhance the gaming experience, making it more enjoyable and rewarding. So, why not make your next deposit with PayMaya and enjoy the bonus? Check out our Must-Play Hawkplay Casino TopPlayer Games for some game suggestions.
Maya Sen's Take on the PayMaya Bonus
"The PayMaya bonus is a game changer. It's not just about the extra money; it's about the opportunities it creates. It allows you to play more games, increasing your chances of winning. It's a small bonus that makes a big difference."
That's what Maya Sen, a renowned gamer and influencer, had to say about the PayMaya bonus. She's a big fan of the bonus, and for good reason. She understands the impact it can have on a gamer's experience and potential winnings.
Maya is known for her insightful commentary on gaming trends and strategies. Her endorsement of the PayMaya bonus is a testament to its value. It's not just a marketing gimmick; it's a valuable feature that enhances the gaming experience.
Maya's endorsement is not just about the bonus itself, but also about the platform. She appreciates the fact that PayMaya values its gamers, offering them more value for their money. It's a sign of a platform that cares about its users, which is always a good thing in the world of online gaming.
So, if you're a gamer looking for more value and opportunities, consider making your next deposit with PayMaya. You might just find yourself agreeing with Maya Sen. For more insights from Maya, check out her thoughts on Hawkplay 888 Sabong Betting.
Ready to Boost Your Gaming Fun with PayMaya?
Access to a world of endless gaming possibilities is now at your fingertips, thanks to PayMaya. This innovative payment system is revolutionizing the way Filipinos play online games. And now, with a tantalizing 3% deposit bonus, PayMaya is set to take your gaming experience to a whole new level of fun and excitement.
But what exactly is this bonus? To put it simply, every time you make a deposit to your gaming account using PayMaya, you receive an extra 3% of the deposit amount. This means, for example, if you deposit 1000PHP, you receive an additional 30PHP for free! This bonus is not just a one-time offer, it is available every single time you make a deposit.
So, why is this bonus so significant? Well, in the world of online gaming, every cent counts. That extra 3% might be just what you need to place a winning bet, buy that crucial in-game item, or enter a high-stakes tournament. It gives you an edge, a boost, a head start. It enhances your gaming fun!
Availing this bonus is a breeze. All you need to do is sign up for a PayMaya account, link it to your gaming account, and voila! Your bonus will be automatically added to your account every time you make a deposit. It's that simple.
But the benefits of PayMaya don't stop at the deposit bonus. With PayMaya, you can make transactions anytime, anywhere. Its user-friendly interface makes it easy to navigate, even for first-time users. Plus, it boasts of top-notch security features, ensuring that your hard-earned money is always safe.
PayMaya is not just a payment system, it's a game-changer. It's a ticket to a world of gaming fun, a world of thrilling victories, of epic comebacks, of shared joys and camaraderie. It's a world where you are in control, where you have the power to shape your gaming destiny.
So, are you ready to boost your gaming fun? Are you ready to seize the day and take your gaming experience to new heights? Then, don't wait. Sign up for PayMaya today and start enjoying your 3% deposit bonus. Because in the world of online gaming, every advantage counts. And with PayMaya, you've got the winning edge.
In conclusion, PayMaya is a fantastic addition to your online gaming toolkit. Its 3% deposit bonus is a boon for gamers who want to maximize their playtime and potentially boost their winnings. So why wait? Join the growing community of gamers who are already reaping the benefits of PayMaya.
Get ready to elevate your gaming experience with Hawkplay. Join us today and make your first PayMaya deposit. Let's start the journey of endless fun and excitement together. The world of online gaming awaits you. Boost your gaming fun with PayMaya today!