Welcome to your ultimate guide on PayMaya and GCash, two of the most popular digital wallets in the Philippines. We will dive deep into a comprehensive comparison of these two platforms, focusing on three main aspects: ease of use, security features, and exclusive perks. With the rise of cashless transactions, understanding the ins and outs of these platforms has never been more critical. Whether you're a seasoned user or a newbie in the digital payment landscape, this guide will help you make an informed decision. Let's explore the world of digital wallets together!
PayMaya and GCash: A Brief Overview
As the world becomes increasingly digital, the Philippines is not left behind in the financial revolution. Two digital wallets, PayMaya and GCash, have emerged as frontrunners in the country's cashless transaction landscape. These platforms, launched in 2014 and 2004 respectively, have transformed the way Filipinos handle their finances.
PayMaya, a product of Voyager Innovations, offers a convenient and secure way to pay online without a credit card. It's a virtual wallet that allows users to shop online, send money, pay bills, and more. GCash, on the other hand, is a product of Globe Telecom. It's an internationally-acclaimed micropayment service that transforms the mobile phone into a virtual wallet. With GCash, users can perform transactions such as buying load, paying bills, sending money, and many more at the speed of a text message. For more information on how these platforms are changing the financial landscape in the Philippines, check out the Bmy888 Login Made Easy blog post.
How to Use PayMaya and GCash?
Using PayMaya and GCash is straightforward. Both platforms have user-friendly interfaces and offer step-by-step instructions for first-time users. Here are the basic steps to get you started:
Download the app: Both PayMaya and GCash are available for download on the App Store and Google Play Store.
Create an account: After downloading the app, the next step is to sign up. You'll need to provide some basic information like your name, email address, and mobile number.
Verify your account: To fully use the services, you need to verify your account. This usually involves submitting a valid ID and completing a quick video call for facial recognition.
Add money to your account: You can add money to your account through various methods such as online banking, over-the-counter payments, or through remittance centers.
Start transacting: Once your account is loaded, you can start making transactions. You can pay bills, buy load, send money, shop online, and much more.
It's important to remember that while these steps are generally the same for both platforms, there may be slight differences in the process. For a more detailed guide on using these platforms, you can visit the Your Guide to PhlWin Com Login blog post.
What Makes PayMaya and GCash Secure?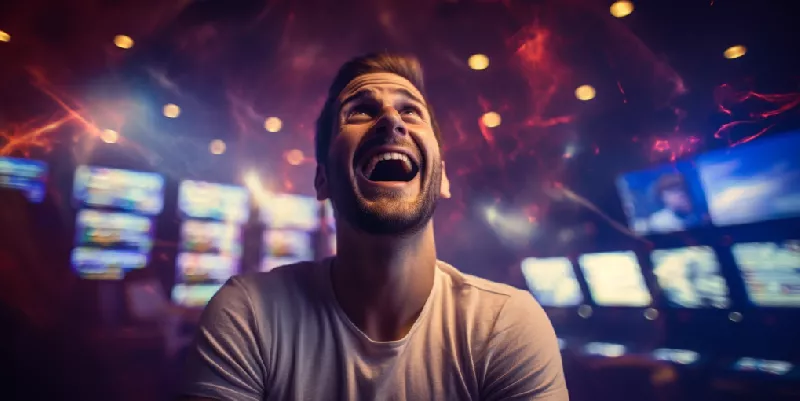 As digital wallets rise in popularity, the security of these platforms becomes increasingly crucial. PayMaya and GCash, two frontrunners in the Philippines' e-wallet scene, have each implemented robust security measures to ensure the safety of their users' funds and personal information.
PayMaya: PayMaya employs a three-tiered security system. The first layer involves the use of a six-digit PIN code, which is required every time you access your account. The second layer is the One-Time Password (OTP), which is sent to your registered mobile number whenever you make a transaction. Lastly, PayMaya uses an advanced fraud detection system that monitors unusual activities in real-time.
GCash: GCash also uses a three-pronged security approach. It starts with a four-digit MPIN required upon login. GCash also uses OTPs for transactions, and it has an in-app Security Center where users can report suspicious activities. Additionally, GCash is regulated by the Bangko Sentral ng Pilipinas, further boosting its credibility.
Both platforms prioritize user security, employing multiple layers of protection. However, users should also do their part by keeping their PINs and OTPs confidential and reporting any suspicious activities immediately.
Exclusive Perks: PayMaya vs GCash
Aside from their security features, what sets PayMaya and GCash apart are their exclusive perks. These perks not only enhance user experience but also provide value-added services that extend beyond the basic functionalities of a digital wallet.
| Platform | Perk 1 | Perk 2 | Perk 3 |
| --- | --- | --- | --- |
| PayMaya | Cashback rewards for bill payments | Discounts at partner merchants with PayMaya QR | Access to exclusive deals and promotions |
| GCash | GCredit feature that acts as a personal credit line | Invest Money feature for low-risk investments | Save Money feature for high-interest savings |
While PayMaya focuses on rewards and discounts, GCash leans towards financial management services. Choosing between the two would depend on your lifestyle and financial needs. Whether you're into online betting with Bet888 or simply looking to manage your finances better, both PayMaya and GCash offer unique perks that cater to a wide range of users.
Why Carla 'Dice Lady' Mercado Prefers PayMaya?
Carla 'Dice Lady' Mercado, an esteemed gambler and a well-known figure in the Philippines' online casino scene, has a preferred choice when it comes to digital wallet services. She opts for PayMaya, and her reasons are worth exploring. Why does she prefer PayMaya over other options like GCash? Let's delve into the three main reasons.
Security: Carla values her online safety. PayMaya's robust security features, such as OTPs and biometric login options, provide her with the peace of mind she needs when transacting online.
Exclusive Perks: As a high roller, Carla enjoys the exclusive rewards and perks that PayMaya offers. From cashback to discounts, PayMaya ensures that its users feel valued and rewarded.
User-Friendly Interface: PayMaya's simple and intuitive interface makes it easy for Carla to navigate through her transactions. The ease of use is a significant factor in her preference for PayMaya.
Carla 'Dice Lady' Mercado's preference for PayMaya underscores the platform's appeal among those who value security, rewards, and ease of use. It's a digital wallet that caters to the needs of various users, including those in the online casino scene like Carla.
Make Your Choice: PayMaya or GCash
The digital age has brought us the convenience of cashless transactions. In the Philippines, two digital wallets reign supreme: PayMaya and GCash. But which one should you choose? The answer depends on your needs and preferences.
PayMaya, as preferred by Carla 'Dice Lady' Mercado, offers robust security features, exclusive perks, and a user-friendly interface. It's a great choice for those who prioritize online safety and love being rewarded for their transactions. On the other hand, GCash has its own set of strengths. It provides a wide array of services, including bills payment, online shopping, and even investment opportunities. GCash's versatility makes it a strong contender in the digital wallet scene.
Both PayMaya and GCash have their unique features and advantages. Your choice ultimately depends on what you value most in a digital wallet. Are you after the security and perks offered by PayMaya? Or do you prefer the versatility and range of services provided by GCash? The decision is yours to make.
Once you've made your choice, why not put it to the test? Try using your chosen digital wallet the next time you play at Hawkplay Casino. Experience the convenience of cashless transactions firsthand and see if your choice meets your needs. Happy gaming!