Welcome to the ultimate showdown between PayMaya and GCash, two top contenders in the world of mobile payment solutions. Are you curious to find out which one reigns supreme? In this easy-to-understand guide, we'll dive deep into the features, services, and user perspectives of PayMaya and GCash, allowing you to make an informed decision about which platform is right for you. Whether you're a tech-savvy individual or a parent exploring cashless options for your family, we'll break it down in a way that's easy to understand. So, let's explore the world of digital wallets and embark on a journey to uncover the strengths and weaknesses of PayMaya and GCash. Get ready to make your mobile transactions smoother and more convenient than ever before!
What are PayMaya and GCash?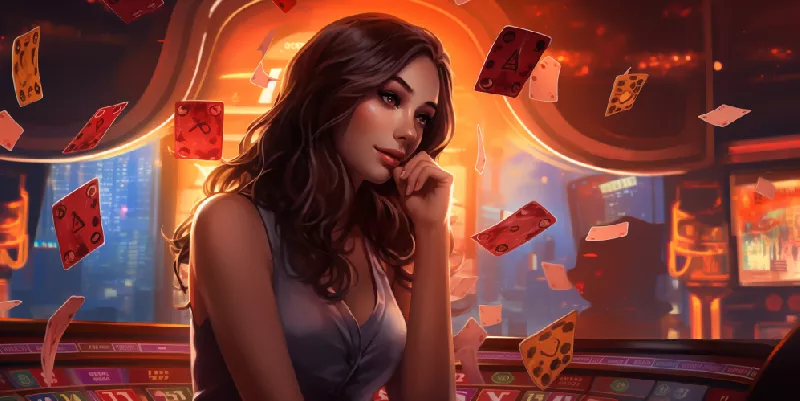 Welcome to the exciting world of PayMaya and GCash! These two super cool mobile payment solutions have taken the Philippines by storm, with millions of users embracing the convenience of cashless transactions.
In recent years, online shopping has gained immense popularity among Filipinos, and both PayMaya and GCash have played a significant role in facilitating these transactions. More and more online retailers and shops have included mobile wallets like PayMaya and GCash as payment options, making it easier than ever to shop without the need for physical cash or cards.
During the pandemic, staying home and going online became the new norm, and mobile wallets became the safest and most convenient way to transact. People have discovered the wonders of these apps, and the number of users has skyrocketed.
As of the end of 2020, GCash boasted over 33 million registered users, marking a remarkable 65% increase from the previous year. On the other hand, PayMaya ended 2020 with 28 million users and experienced triple-digit growth rates in cashless transactions throughout the year.
When it comes to app usage, GCash takes the lead. According to data from SimilarWeb (as of April 8, 2021), GCash ranks as the most popular finance app for Android users in the Philippines, while PayMaya holds the 10th spot. On the Apple App Store, GCash still dominates as the number one finance app, with PayMaya holding a strong position in third place.
These numbers speak to the popularity and trustworthiness of these mobile payment solutions. With their extensive user base and widespread adoption, PayMaya and GCash have become indispensable tools for Filipinos seeking a seamless and secure way to handle their financial transactions.
Why Use PayMaya or GCash?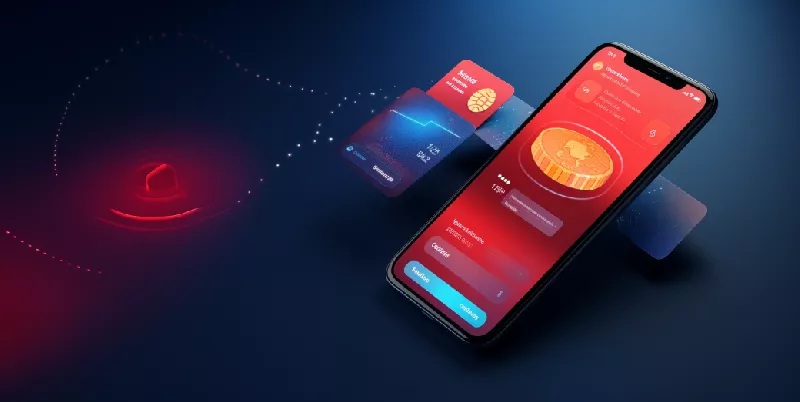 Are you ready to discover why PayMaya and GCash are the superheroes of mobile payment solutions? Let's dive into the incredible benefits and advantages they bring to your financial life!
1. Convenience at Your Fingertips: Say goodbye to carrying bulky wallets or searching for loose change. With PayMaya and GCash, all you need is your trusty smartphone to make payments anytime, anywhere.
2. Security First: Your safety is a top priority, and that's why PayMaya and GCash have got your back. They use cutting-edge technology to encrypt your transactions, keeping your personal and financial information secure.
3. Accessibility for All: Whether you have a bank account or not, PayMaya and GCash welcome everyone with open arms. These platforms provide financial services to individuals without traditional banking options, making transactions inclusive and hassle-free.
4. Cost Savings Galore: Say hello to potential savings! PayMaya and GCash often offer exclusive discounts, cashback rewards, and exciting promos, helping you stretch your hard-earned money further.
5. Quick and Easy Transactions: Forget about long queues and waiting times. PayMaya and GCash let you breeze through transactions with just a few taps on your phone, making your life faster and more efficient.
With all these amazing benefits, it's no wonder that PayMaya and GCash have become the go-to choices for digital-savvy Filipinos. So, why wait? Join the revolution and experience the fantastic advantages of using PayMaya or GCash today!
Features Comparison
When it comes to digital payment solutions, PayMaya and GCash offer a wealth of features to simplify and enhance your financial transactions. Let's take a closer look at what each app brings to the table:
| Features | PayMaya | GCash |
| --- | --- | --- |
| Send/Receive money | ✔️ | ✔️ |
| Request money | ✔️ | ✔️ |
| Pay bills | ✔️ | ✔️ |
| Buy prepaid load | ✔️ | ✔️ |
| Borrow load | | ✔️ |
| Scan and pay via QR code | ✔️ | ✔️ |
| Shop online | ✔️ | ✔️ |
| Book flights | ✔️ | ✔️ |
| Buy games | ✔️ | ✔️ |
| Send gifts/treats | ✔️ (PayMaya Treats) | ✔️ (Ang Pao only) |
| Physical prepaid card | ✔️ | ✔️ |
| Virtual prepaid card | ✔️ (Visa or Mastercard) | ✔️ (American Express) |
| Link to PayPal | ✔️ | ✔️ |
| Manage credit | | ✔️ |
| Save money | | ✔️ |
| Invest money | ✔️ (via Bonds.ph) | ✔️ (via GInvest) |
| Insurance | | ✔️ (via GInsure) |
Both PayMaya and GCash offer a wide range of features to enhance your digital payment experience. With PayMaya, you can send/receive money, request money, pay bills, buy prepaid load, scan and pay via QR code, shop online, book flights, buy games, send treats through PayMaya Treats, and more. GCash, on the other hand, provides similar features, including sending/receiving money, requesting money, paying bills, buying prepaid load, scanning and paying via QR code, shopping online, booking flights, buying games, sending Ang Pao treats, and even offers virtual and physical prepaid cards, investment options via GInvest, insurance through GInsure, and additional services like managing credit and saving money.
Whether you choose PayMaya or GCash, you'll have access to a plethora of features to make your financial transactions seamless and enjoyable.
PayMaya and GCash is Online Casino Owners and Players Favorite, Update 2023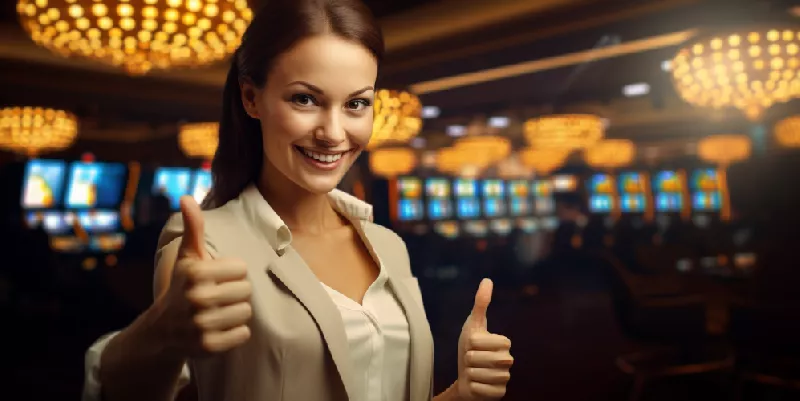 When it comes to online casino transactions, PayMaya and GCash have emerged as the favorite choices for both casino owners and players. These mobile payment solutions have revolutionized the way people engage with online gambling, offering convenience, security, and a seamless experience.
PayMaya and GCash have become the go-to options for casino owners, enabling them to accept payments from players and provide a smooth and efficient deposit and withdrawal process. With the integration of these mobile wallets, casino operators can offer their customers a convenient and cashless way to enjoy their favorite casino games.
For players, PayMaya and GCash provide a hassle-free and secure way to fund their casino accounts and withdraw their winnings. Gone are the days of relying solely on credit cards or bank transfers. With just a few taps on their mobile phones, players can top up their casino balances and start playing instantly. The convenience and speed of these mobile payment solutions have made them a preferred choice among avid casino enthusiasts.
Moreover, PayMaya and GCash prioritize the security of their users. With advanced encryption technology and robust security measures, players can enjoy peace of mind knowing that their transactions and personal information are protected.
Whether you're a casino owner looking to enhance your payment options or a player seeking a seamless gambling experience, PayMaya and GCash have proven to be reliable and efficient solutions. Join the countless casino owners and players who have embraced these mobile payment platforms and elevate your online casino journey to new heights.
Gcash and PayMaya Supported Casinos in the Philippines
Hawkplay is a leading online casino that accepts Gcash and PayMaya as payment methods. Experience thrilling casino games and enjoy seamless transactions with these mobile payment solutions.
Lucky Cola is another popular online casino where you can use Gcash and PayMaya for secure and convenient payments. Dive into an exciting world of casino games and enjoy the ultimate gambling experience.
🏆 Lodibet Online Casino
Discover the thrill of online gambling at Lodibet, an esteemed casino that supports Gcash and PayMaya. Enjoy a wide range of games and make seamless transactions using these trusted mobile payment solutions.
These top-notch online casinos provide a safe and exciting gaming environment, while Gcash and PayMaya ensure convenient and secure transactions for players in the Philippines. Join the action and explore the world of online gambling today!
Payment Matters in Online Casinos
When it comes to online casinos in the Philippines, payment methods play a crucial role in providing a seamless and enjoyable gambling experience. In recent news, an unexpected GCash payment issue has caused ripples in the online casino industry. This incident has prompted online casino operators, including Hawkplay, to reassess their payment solutions and find reliable alternatives.
Hawkplay, a leading online casino, has always been committed to providing convenient and secure deposit options for its players. With their innovative casino deposit solutions, players can easily fund their accounts using various trusted payment methods, ensuring a smooth and hassle-free gaming experience.
Additionally, when it comes to withdrawing winnings, Hawkplay offers a comprehensive withdrawal guide to assist players in cashing out their earnings. The guide provides step-by-step instructions on how to initiate a withdrawal, including the supported withdrawal methods and any associated fees or processing times.
By addressing payment issues and providing reliable deposit and withdrawal solutions, online casinos like Hawkplay strive to offer players a secure and seamless gaming experience. Stay tuned for more updates and guides on the ever-evolving landscape of online casino payments in the Philippines.