Welcome to the thrilling world of Sabong games, brought to you by Hawkplay Casino, the Philippines' leading online gaming platform. With our simplified Sabong Online Registration process, you can join our rapidly growing community of over 5,000 new members every week. In just two minutes, you can sign up, start playing, and immerse yourself in the excitement of our diverse gaming options. So, why wait? Embrace the thrill of the game and become part of a community that shares your passion for online gaming. Hawkplay Casino is your gateway to excitement.
What Makes Sabong Games So Exciting?
There's an electrifying thrill that comes with playing Sabong games, a sensation that has made it a favorite among the Hawkplay Community. This excitement is not just about the game's competitive nature, but also its rich cultural roots and the camaraderie it fosters. Let's delve into the top three reasons why Sabong games have such a magnetic appeal.
Historical Significance: Sabong games have a deep-rooted history in the Philippines, tracing back to pre-colonial times. This historical significance adds a layer of cultural richness to the game, making it more than just a pastime but a part of the Filipino heritage.
Competitive Thrill: The adrenaline rush from the competitive aspect of Sabong games is unmatched. The anticipation, the strategy, the unpredictability - all these elements combine to create a thrilling experience that keeps players coming back for more.
Social Interaction: Sabong games are not just about winning, they're also about community. The game encourages social interaction, fostering a sense of camaraderie and shared excitement among the Hawkplay community. This shared experience enhances the appeal of the game, making it more than just a game, but a shared passion.
These are just a few reasons why Sabong games have become a staple in the Hawkplay community. Whether you're a seasoned player or a newcomer, the excitement of Sabong games is sure to captivate you. Learn more about the game in our Comprehensive Guide to Online Sabong.
How Easy is Sabong Online Registration?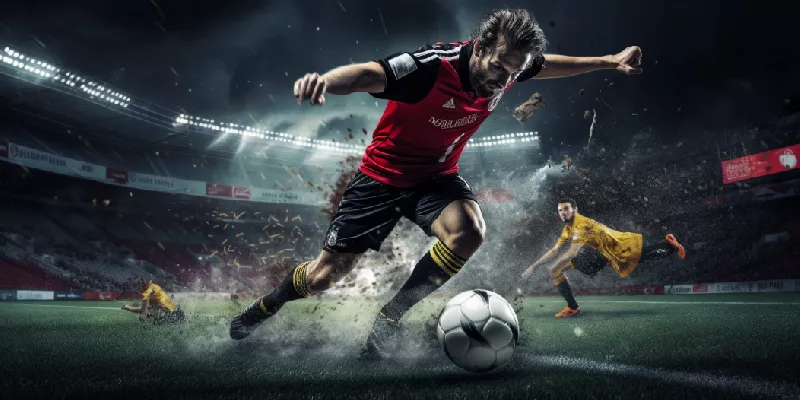 Joining the Hawkplay community and experiencing the thrill of Sabong games is easier than you might think. Thanks to our streamlined Sabong Online Registration process, you can become a member in just two minutes. Here's a quick breakdown of the four easy steps involved:
Step 1: Visit the Hawkplay Casino website and click on the 'Register' button.
Step 2: Fill in the required information including your full name, email address, and preferred password.
Step 3: Confirm your email address by clicking on the verification link sent to your inbox.
Step 4: Complete your profile by adding any additional information required and start enjoying Sabong games!
It's that simple! With our quick and convenient registration process, you can dive into the exciting world of Sabong games without any hassle. If you need any further assistance, check out our DS88 Online Sabong - Login Guide. Join the Hawkplay community today and experience the thrill of Sabong games first-hand!
Join the Hawkplay Community: Why and How?
Welcome to the Hawkplay community, the ultimate online casino platform in the Philippines. With over 5,000 new members joining every week, the excitement is always high. But what makes Hawkplay so special? Let's delve into the benefits of being part of our community and how you can join us.
Access to Top Sabong Games: Hawkplay is home to more than 10 top Sabong games. We have a variety of games to suit every player's preference, ensuring you never run out of options.
Easy Registration Process: Joining the Hawkplay community is as easy as pie. Our registration process takes less than 2 minutes, and you can start playing your favorite Sabong games immediately.
Safe and Secure: At Hawkplay, we prioritize your safety. Our platform is secured with the latest technology to ensure your personal and financial information is protected.
24/7 Customer Support: Have a question or need assistance? Our customer support team is available round the clock to help you out.
Joining the Hawkplay community is like opening a gateway to unlimited fun and excitement. So why wait? Experience the thrill of Sabong games today. For more information on how to register, you can check out our DS88 Online Sabong - Login Guide.
The Sabong Games Endorsed by Roy 'Mr. Chips' Valdez
When it comes to Sabong games, no one knows them better than Baccarat expert, Roy 'Mr. Chips' Valdez. Known for his strategic insights and game expertise, Valdez has endorsed some of the top Sabong games on Hawkplay. Here are his top three picks:
Game 1: This game is known for its fast-paced action and high stakes. Valdez praises its intuitive interface and thrilling gameplay.
Game 2: Valdez recommends this game for its strategic depth and engaging visuals. It's a game that will keep you on the edge of your seat.
Game 3: This game stands out for its unique gameplay mechanics and rewarding payouts. According to Valdez, it's a must-try for all Sabong enthusiasts.
These games offer a blend of thrill, strategy, and fun, making them a top choice for Sabong lovers. If you're new to Sabong games, our Comprehensive Guide to Online Sabong is a great place to start. Happy gaming!
Step into a World of Unmatched Thrill
Welcome to the exhilarating world of Sabong gaming, where every move can bring you closer to victory. With our simple and quick Sabong Online Registration process, you're just 2 minutes away from joining the Hawkplay community of over 5,000 weekly new members. Each game is a unique experience, filled with anticipation, strategy, and the thrill of the win.
| Key Features | Details |
| --- | --- |
| Registration Time | 2 minutes |
| Weekly New Members | 5,000+ |
| Access | Instant |
Our platform is designed to provide you with an unmatched gaming experience. With instant access to games after registration, you can start your gaming journey right away. Don't just take our word for it, experience the thrill yourself. Register now and step into a world of unmatched thrill.
The Gambler Hawk's Approval on Sabong Online Registration
"Sabong Online Registration at Hawkplay is a game-changer. It's fast, easy, and opens up a world of exciting gaming opportunities. Highly recommended for all gaming enthusiasts."
This glowing endorsement comes from none other than the prestigious Gambler Hawk magazine, a trusted source for all things gaming in the Philippines. Their approval highlights our commitment to providing an exceptional gaming experience. With their backing, we assure you of a seamless and secure Sabong Online Registration process, granting you instant access to exciting games. Check out our legit operations and join the Hawkplay community today.