Welcome to Hawkplay, the premier online casino in the Philippines! Here's a quick guide to help you maximize your gains. As a new player, your first login rewards you with a whopping 5,000 coins. But that's just the beginning. Make sure to sign in daily and watch your rewards grow exponentially, with potential earnings of over 20,000+ coins. This is the Hawkplay Sign-In Bonus, a unique feature designed to keep you engaged and your pockets full. So, why wait? Start your gaming journey with Hawkplay today and take advantage of these generous bonuses to elevate your online casino experience.
Unveiling Hawkplay's Lucive Sign-In Bonus
Imagine starting your online gaming journey with a hefty 5,000 coins in your pocket. That's exactly what you get with the Hawkplay sign-in bonus. This extraordinary welcome offer is a testament to Hawkplay's commitment to providing its players with a thrilling and rewarding gaming experience. As a new player, this bonus provides you with a fantastic opportunity to explore the diverse range of games available at this online casino. Whether you're a fan of slot machines, poker, roulette, or blackjack, this bonus gives you the freedom to dive in and start enjoying your favorite games right away.
But it's not just about the initial bonus. Hawkplay's sign-in bonus is designed to keep the rewards coming. So, every time you log in, you can expect to find something special waiting for you. It's a way for Hawkplay to say thank you for choosing to play with them. And with such a generous reward system, it's no wonder that so many players in the Philippines are making Hawkplay their online casino of choice.
How to Earn Up to 20,000+ Coins Daily?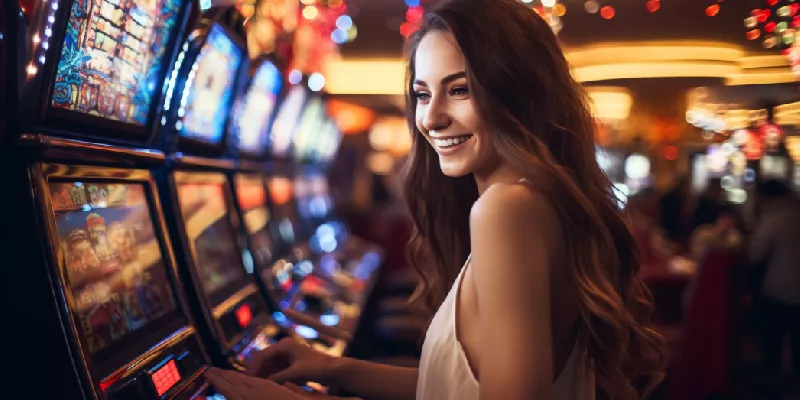 Earning up to 20,000+ coins daily at Hawkplay is as easy as signing in. But to make the most of this opportunity, you need to know how it works. Here's a step-by-step guide to help you maximize your daily sign-in bonuses:
First, make sure you're signed up and logged into your Hawkplay account. If you're not yet a member, you can join easily by clicking on the "Sign Up" button on the homepage.
Once you're logged in, navigate to the "Promotions" page. Here, you'll find a list of all the current offers, including the daily sign-in bonus.
Click on the "Claim" button next to the sign-in bonus. The bonus coins will be automatically added to your account.
Remember to log in every day. The more consecutive days you sign in, the bigger your bonus. It's that simple!
By following these steps, you can earn a substantial amount of bonus coins every day. These coins can be used to play any game you like, giving you more chances to win. And with the wide range of games available at Hawkplay, you're sure to find something that suits your taste. So, why wait? Start claiming your daily sign-in bonuses at Hawkplay today and boost your gaming experience like never before.
For more tips on how to maximize your rewards at Hawkplay, check out our Hawkplay Referral Code Solutions post.
Jackpot Journal's Take on Hawkplay's Sign-In Bonus
John 'CardShark' Martinez, Senior Strategy Analyst at Jackpot Journal, once said, "Hawkplay's sign-in bonus is a game-changer in the online casino world. It provides an immediate boost to new players, setting the stage for a thrilling gaming experience."
John, with his years of experience in the online casino industry, appreciates the strategic move by Hawkplay to engage and retain players. He believes that Hawkplay's sign-in bonus is a significant factor in its growing popularity. The bonus not only provides an initial push for the new players but also keeps them coming back for more. "It's a simple yet effective strategy," John added. "It's a win-win situation for both the players and the casino."
John's views highlight the appeal and effectiveness of Hawkplay's sign-in bonus. It's not just about the coins; it's about the experience and the potential for bigger wins. For more insights from John, check out Hawkplay Referral Code Solutions.
Why Hawkplay's Sign-In Bonus Outperforms Others?
In the competitive world of online casinos, Hawkplay's sign-in bonus stands out. Not only does it offer an immediate reward to new players, but it also provides consistent bonuses for daily sign-ins. But how does it compare to other online casinos? Let's take a look at the numbers.
| Casino | First Login Bonus | Daily Sign-In Bonus |
| --- | --- | --- |
| Hawkplay | 5,000 coins | 20,000+ coins |
| Other Casino 1 | 2,000 coins | 10,000 coins |
| Other Casino 2 | 3,000 coins | 15,000 coins |
As the table shows, Hawkplay offers a significantly higher sign-in bonus compared to other online casinos. This advantage translates into more opportunities for players to play and win. The daily sign-in bonus also encourages consistent gaming, keeping players engaged and rewarded.
But it's not just about the numbers. Hawkplay's sign-in bonus is designed to provide a seamless gaming experience. With easy access to bonus coins, players can dive right into the games without any hassle. For more information on how to make the most of your Hawkplay experience, check out How to Get Hawkplay Free Coins?.
Tips to Optimize Your Hawkplay Sign-In Bonus
Are you ready to take full advantage of Hawkplay's sign-in bonus? You've come to the right place. Here, we'll explore some effective strategies to maximize your bonus and increase your gaming potential. Let's dive in!
Consistent Logins: The first rule of thumb is consistency. Hawkplay rewards its players with 5,000 coins on their first login. But the rewards don't stop there. You can earn over 20,000 coins with daily sign-ins. So, make sure to login each day and claim your bonus.
Utilize Bonus in Games: Once you have your bonus, it's time to put it to use. Hawkplay boasts a wide array of games, each offering unique opportunities to multiply your coins. Use your bonus wisely in these games to maximize your gains.
Stay Updated: Hawkplay often introduces special promotions and bonuses. Keep an eye on these updates to grab additional bonuses. Remember, the more the bonuses, the more the fun!
By following these strategies, you can optimize your Hawkplay sign-in bonus and enhance your gaming experience. Remember, the key is to stay consistent, make smart choices, and stay updated with Hawkplay's promotions. Happy gaming!
Take Your Gaming to the Next Level with Hawkplay
Ready to embark on an exciting gaming journey? Hawkplay is the place to be. With its enticing sign-in bonus, wide range of games, and special promotions, Hawkplay offers an unparalleled online casino experience in the Philippines. But, the fun doesn't stop there. Hawkplay is all about creating a community of gamers. You'll have the opportunity to interact with other players, learn from their strategies, and even compete against them. So, what are you waiting for? It's time to take your gaming to the next level. Sign up at Hawkplay today and start your gaming journey!