Welcome to the thrilling world of sports betting on Hawkplay! As a beginner, you might be wondering about the origins of this popular pastime. Sports betting dates back thousands of years, with evidence of ancient civilizations, like the Greeks and Romans, partaking in this activity. Today, it has evolved into a multi-billion dollar industry with millions of sports fans worldwide placing bets on thousands of sports events. The Philippines, with its rich sports culture, is no exception. From basketball to boxing, the nation is a hotbed for sports betting, with Hawkplay leading the way in providing an exciting and secure platform for enthusiasts. So, if you're ready to immerse yourself in this exhilarating activity, our beginners guide to sports betting on Hawkplay is the perfect place to start.
Why Bet on Sports at Hawkplay?
When it comes to online sports betting, Hawkplay is your go-to platform. With a user-friendly interface, an array of sports to choose from, and secure transactions, it's no wonder why millions of sports enthusiasts worldwide prefer betting on Hawkplay.
User-friendly Interface: Hawkplay's platform is designed with the user in mind. It's straightforward, easy to navigate, and allows for quick betting. This makes it perfect for both beginners and seasoned bettors.
Variety of Sports: Hawkplay offers hundreds of different sports to bet on. From basketball, football, to more niche sports like darts and snooker. There's something for every sports fan.
Secure Transactions: With Hawkplay, you can bet with confidence. All transactions are encrypted using advanced technology to ensure your information is safe and secure.
As one of the most popular online betting platforms in the Philippines, Hawkplay continues to innovate, providing an unmatched betting experience. Whether you're a fan of PBA, or you're into E-Sports, Hawkplay has got you covered.
How to Start Betting on Hawkplay?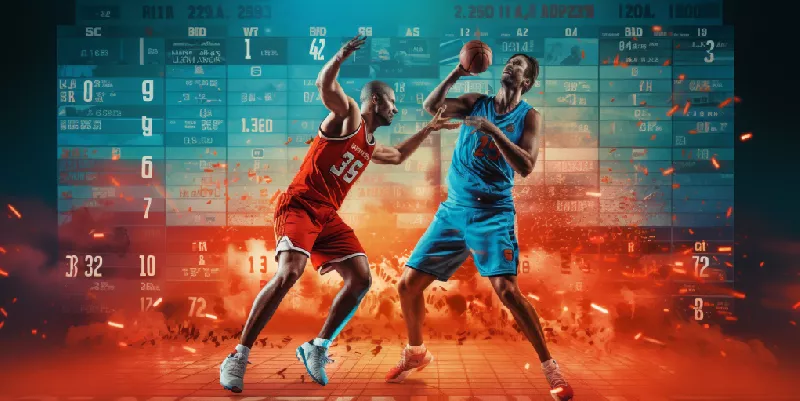 Getting started with sports betting on Hawkplay is easy. Follow these five simple steps, and you'll be placing your first bet in no time.
Create an Account: Visit Hawkplay's website and click on 'Sign Up'. Fill in your details and create a secure password.
Verify Your Account: Check your email for a verification link from Hawkplay. Click on the link to verify your account.
Deposit Funds: Once your account is verified, you can deposit funds into your Hawkplay account. Hawkplay offers a variety of payment methods for your convenience.
Select a Sport: Navigate to the 'Sports' section on Hawkplay. Choose from hundreds of sports events to bet on.
Place Your Bet: Choose your event, select your bet type, enter your stake, and click on 'Place Bet'. Congratulations, you've placed your first bet on Hawkplay!
Getting started with Hawkplay is that simple. With a variety of sports to bet on and secure transactions, you're in for a thrilling sports betting experience. For more tips and strategies, check out our MMA and UFC betting guide.
Understanding Bet Types on Hawkplay
As a sports enthusiast, you've probably heard of the thrilling world of online betting. Hawkplay, a leading online betting platform in the Philippines, offers a wide-ranging selection of bets to choose from. With over ten types of bets available, each carrying its unique appeal and benefits, you're sure to find a bet that fits your style and strategy.
Moneyline Bet: This is the simplest form of betting where you pick the winner of the match. It's straightforward and perfect for beginners.
Point Spread: Here, you're betting on the margin of victory. It's ideal when there's a clear favorite in the game.
Over/Under Bet: In this type, you predict whether the total points scored will be over or under a set number. It's great when you're uncertain about who'll win but have a feel for the game's pace.
Parlay Bet: This is a combined bet on multiple games for a higher payout. It's risky but can be highly rewarding.
Prop Bet: This is a bet on specific events within a game. It adds an extra layer of excitement to your betting experience.
Understanding these bet types can drastically improve your betting strategy on Hawkplay. Remember, the key to successful betting lies in understanding the game, the players, and the type of bet that suits the situation.
Winning Strategies for Hawkplay Betting
Now that you're familiar with the types of bets, let's dive into the winning strategies. These strategies, shared by John 'CardShark' Martinez in Jackpot Journal, have been used by many successful bettors on Hawkplay.
Knowledge is Power: Understand the sport you're betting on. Know the teams, the players, their strengths, and weaknesses.
Manage Your Bankroll: Set a budget for your bets and stick to it. Never chase your losses.
Shop for the Best Lines: Check different sportsbooks for the best lines. Even slight differences can have a big impact on your winnings.
Don't Bet on Every Game: Focus on the games where you see value. Quality over quantity is a good rule of thumb.
Stay Disciplined: Don't let emotions cloud your judgment. Stick to your strategy and make informed decisions.
These strategies are a surefire way to improve your betting game on Hawkplay. Remember, betting should be fun, and winning is just a bonus. So, play responsibly and enjoy the game.
Ready to Start Your Hawkplay Betting Journey?
Are you an avid sports enthusiast seeking to put your knowledge to the test? Well, Hawkplay is the perfect platform for you. With thousands of successful bettors, Hawkplay offers an exciting and rewarding journey into the world of sports betting.
What makes Hawkplay stand out from the crowd is its commitment to providing a user-friendly betting experience. It caters to beginners and seasoned bettors alike, offering a wide range of sports events to bet on. Whether you are a football fan, a basketball enthusiast, or a tennis aficionado, Hawkplay has something for everyone.
Why Hawkplay?
Wide range of sports events
User-friendly betting experience
Thousands of successful bettors
Hawkplay's easy-to-navigate platform makes starting your betting journey a breeze. Plus, it boasts a secure and safe betting environment, so you can focus on enjoying the thrill of the game and potentially making some winnings.
But the journey doesn't stop there. Hawkplay is not just about betting; it's about becoming part of a vibrant community of sports enthusiasts. It's about learning, improving, and sharing your passion for sports with others.
So, are you ready to start your Hawkplay betting journey? Why wait? Dive into the exciting world of sports betting today. Create your account on Hawkplay and let the games begin!