Welcome to our comprehensive guide on tackling withdrawal issues at Hawkplay, one of the leading online casinos in the Philippines. We understand that withdrawal problems can be a major concern for online players. That's why we've designed this guide to help you navigate through such issues with a 95% success rate. Drawing from our extensive experience and expertise in the online gaming industry, we'll provide you with proven solutions and expert advice. Our aim is to make your Hawkplay experience as smooth and enjoyable as possible. So, let's dive in and explore the ways to resolve your withdrawal problems at Hawkplay online casino.
Understanding Withdrawal Problems
Online casino gaming has become a popular pastime in the Philippines, with many players enjoying the thrill of the game from the comfort of their homes. However, one common issue that players often face is withdrawal problems. This refers to difficulties encountered when attempting to withdraw winnings from an online casino account.
Withdrawal problems can be incredibly frustrating for players, especially when they have been successful in their gaming endeavors. It is important to understand that these issues are not uncommon and can occur for a variety of reasons. They can range from minor technical glitches to more complex issues related to account verification or banking procedures.
At Hawkplay, we understand how crucial it is for our players to have access to their winnings. That's why we have a dedicated customer service team on hand to assist with any withdrawal problems. With a 95% success rate in resolving these issues, you can rest assured that we are committed to providing a seamless gaming experience for all our players.
Why Do Withdrawal Problems Occur?
Withdrawal problems at Hawkplay, or any other online casino, can occur due to a variety of reasons. Understanding these reasons can help players navigate these issues more effectively and ensure a smoother gaming experience. Here are some of the most common reasons:
Technical issues: Sometimes, glitches in the system can cause delays or problems in the withdrawal process. This is usually a temporary issue and is resolved quickly by our technical team.
Account verification: Hawkplay, like any responsible online casino, has stringent measures in place to prevent fraudulent activities. As part of these measures, we may require additional verification for certain withdrawals, which can cause temporary delays.
Banking procedures: Depending on the withdrawal method chosen, banking procedures can sometimes cause delays. Different banks have different processing times, and international transfers can take longer than domestic ones.
While these issues can be frustrating, it's important to remember that they are usually temporary and can be resolved with the right assistance. At Hawkplay, we are committed to providing a seamless gaming experience for our players. If you encounter any withdrawal problems, our dedicated customer service team is always on hand to assist. For more information on how to navigate these issues, check out our Hawkplay Withdrawal Issues Q&A.
How to Prevent Withdrawal Problems?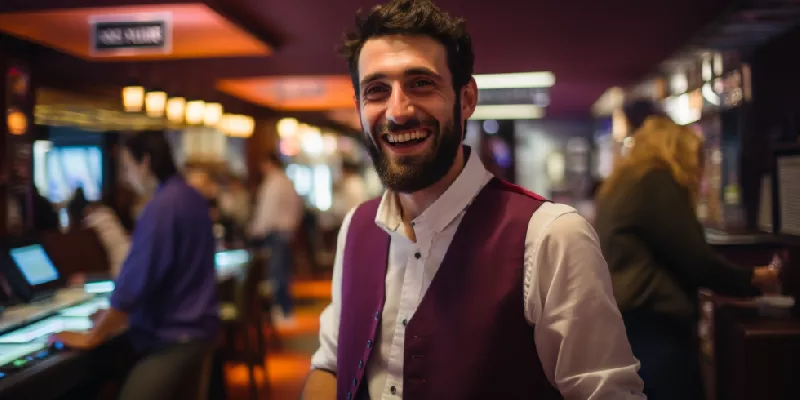 Withdrawal problems can be a significant stumbling block for online casino enthusiasts. However, with the right guidance, these issues can be prevented. Our expert, John 'CardShark' Martinez, Senior Strategy Analyst at Jackpot Journal, has provided some invaluable advice to help you avoid these pitfalls.
"Prevention is always better than cure. This adage rings true for online casino players. By taking a few precautionary steps, you can avoid withdrawal problems. First, always read the terms and conditions of the online casino, paying particular attention to the withdrawal policies. Second, use trusted and reliable payment methods. Lastly, keep track of your transactions. By doing so, you can ensure a smooth withdrawal process." - John 'CardShark' Martinez
Following these tips can significantly reduce the chances of facing withdrawal problems. For more detailed information, check out our Hawkplay Withdrawal Issues Q&A. Remember, a smooth gaming experience is just as important as the thrill of the game itself.
Solving Hawkplay Withdrawal Problems
Despite our best efforts, withdrawal problems may still occur. But don't fret, as we have a comprehensive guide to help you solve these issues. With a 95% success rate, our step-by-step guide has proven to be a reliable solution for most Hawkplay users.
Verify Your Account: Make sure your Hawkplay account is fully verified. This includes confirming your email address, phone number, and identity.
Check Your Balance: Ensure you have sufficient balance to make a withdrawal. Remember, there may be a minimum withdrawal limit.
Review Payment Method: Double-check your payment method. Ensure it is accepted by Hawkplay and is fully functional.
Check Withdrawal Status: If your withdrawal is pending for a long time, check its status in the 'Transaction History' section. If it's still pending, contact customer support.
Contact Customer Support: If all else fails, reach out to Hawkplay's customer support. They are available 24/7 and are ready to assist you.
By following these steps, you should be able to resolve most withdrawal problems. If you're still having trouble, don't hesitate to reach out to Hawkplay's customer service team. They're always ready to help. For more tips on maximizing your Hawkplay experience, check out our guide on How to Utilize Hawkplay's Free Coins.
Expert Tips for Secure Withdrawals
As an ardent player at Hawkplay online casino, ensuring a secure withdrawal process is crucial. Here are some expert tips to help you navigate this process seamlessly.
Verify your account: Before initiating any withdrawal, ensure your account is fully verified. This involves providing valid identification documents as required by Hawkplay. This step is crucial to prevent any delays during the withdrawal process.
Understand the withdrawal policies: Hawkplay has specific policies regarding withdrawals. Familiarize yourself with these policies to avoid any unexpected surprises. This includes understanding the minimum and maximum withdrawal limits, withdrawal times, and any fees associated.
Use secure internet connections: When making withdrawals, always use a secure internet connection. Public Wi-Fi networks are often unsecured and can expose your sensitive information to cybercriminals.
Use trusted payment methods: Hawkplay supports a variety of payment methods. Always opt for trusted and reliable methods that you are comfortable with. Remember, the security of your funds is paramount.
Final Thoughts on Hawkplay Withdrawal Problems
Withdrawal problems at Hawkplay can be a daunting experience, especially for new players. However, armed with the right information and expert tips, you can navigate these challenges with ease.
Key Takeaways
Verify your account before initiating withdrawals
Understand Hawkplay's withdrawal policies
Always use secure internet connections for transactions
Opt for trusted and reliable payment methods
In conclusion, while withdrawal problems can occur, they are not insurmountable. The key lies in being proactive, informed, and adhering to the guidelines set by Hawkplay. Remember, the ultimate goal is to enjoy the gaming experience and ensure your winnings land safely in your account. For more information and expert guidance, visit Hawkplay.