Welcome to the electrifying world of WM Gaming, a global leader in the online casino realm known for its riveting live dealer games. Whether you're a seasoned gambler or a newbie, WM Gaming, having a rich assortment of dynamic games, offers an unmatched virtual gaming experience. Hawkplay, our esteemed online casino, brings you closer to the heart-thumping action with the top 3 WM Gaming live dealer games. As you immerse yourself in real-time, you can interact with professional croupiers, witness the spinning roulette wheel, or feel the thrill of the turning cards. This 2023, elevate your gaming escapade with Hawkplay's Live Dealer platform, powered by WM Gaming. Stay tuned to delve into the top three games that are setting trends and winning hearts.
What are Live Dealer Casino Games?

Live Dealer Casino Games have stormed the world of online gambling, offering a thrilling, real-time experience. These games are the perfect fusion of land-based and online casinos, allowing you to play your favorite table games from the comfort of your own home, all while interacting with a live dealer.
Here's how it works: A real dealer conducts the game in a live casino studio. They deal real cards and spin actual roulette wheels, while cameras stream the action directly to your device. It's as immersive and interactive as being at a physical casino, without the need for a jacket and tie.
The benefits of playing Live Dealer Casino Games are numerous. For starters, it brings authenticity to the online gaming experience. You get to see the cards being dealt and the roulette wheel spinning in real time. Also, you can interact with the dealer and other players via live chat, bringing a social element to online gaming. Plus, most live dealer games are available round-the-clock, so you can play whenever you want.
Live Dealer: BID Baccarat

The first game on our list is a classic - BID Baccarat. This game, powered by WM Gaming, is a fresh twist on traditional Baccarat.
BID Baccarat follows the same basic rules as standard Baccarat, but with an added feature - the 'Bid'. Here, players bid on the right to view a hidden card before making a decision. This adds a whole new level of strategy to the game, making it even more exciting.
Why is BID Baccarat so popular? It's the adrenaline rush! Players are not just passively betting on the outcome, they are actively involved in the game's progression. It's this level of engagement that keeps players coming back for more.
Here are a few tips for playing BID Baccarat: Firstly, understanding the rules is crucial. Remember, the winning hand is the one closest to nine. Secondly, don't rush your decisions. Take your time to consider your options before bidding. Lastly, have a budget and stick to it. It's easy to get carried away in the heat of the game, but responsible gambling is paramount.
At Hawkplay Live Dealer platform, BID Baccarat is a staple. Try your hand at it today and experience the thrill firsthand.
Live Dealer: Dragon-Tiger

The thrilling game of Dragon-Tiger, developed by WM Gaming, is a popular choice among Hawkplay Live Dealer enthusiasts. A simple, yet exciting game, Dragon-Tiger takes its roots from the ages-old conflict of the Dragon and the Tiger in Chinese mythology. It's a straightforward contest between these two majestic beasts, and in the world of WM Gaming, it's a battle between two cards.
The game is simple. The dealer distributes one card each to the Dragon and the Tiger. The player bets on which card will be higher. Aces are the lowest cards, while Kings are the highest. If both cards are of the same value, the game ends in a tie.
Though the game relies heavily on luck, there are a few strategies that players can employ to increase their chances of winning. Here are a few strategies to consider:
Keep an eye on the previous rounds: Patterns can often emerge in Dragon-Tiger. Noticing these patterns can help formulate an effective betting strategy.
Play conservatively: As the game is heavily luck-based, it's often wise to start with smaller bets and gradually increase them as you become more comfortable with the game.
Consider the tie: Betting on a tie can be risky, as it occurs less frequently. However, if you notice a pattern of ties, you might want to consider this bet as it pays out 8 to 1.
Live Dealer: Live Sic Bo

Live Sic Bo is another exciting offering from WM Gaming, available on the Hawkplay Live Dealer platform. This game, originating from ancient China, is played with three dice. The goal is to predict the outcome of the roll of these dice.
The rules of Live Sic Bo are straightforward. The dealer rolls three dice in a small chest. Players place bets on various outcomes, including the total sum of the dice, specific numbers appearing, or combinations of numbers. Once all bets are placed, the dealer reveals the dice, and winning wagers are paid out.
While the outcome of Live Sic Bo is largely dependent on chance, there are a few strategies that can maximize your winning potential:
Know your bets: With so many potential bets in Sic Bo, understanding each of them will help you make an informed decision.
Manage your bankroll: Sic Bo can be unpredictable. Starting with smaller bets and gradually increasing them when you're winning can be an effective strategy.
Stick to the small/big bets: These bets may have lower payouts, but they also have a higher probability of winning.
Whether you're betting on the Dragon, the Tiger, or the roll of dice in Sic Bo, WM Gaming offers two of the most exhilarating live dealer games. So why not try your luck today?
A Glimpse into the World of WM Gaming

Welcome to the thrilling universe of WM Gaming, a well-known name in the online casino industry! Known for its immersive live dealer games, WM Gaming brings the pulsating energy of real-life casino floors right to your screens. The visual quality, interactive features, and authentic gameplay offer an unparalleled experience, making WM Gaming a top pick among gaming enthusiasts worldwide. Get ready to explore the top three WM Gaming live dealer games in 2023, right here at Hawkplay!
WM Gaming RTP Analysis in a Table
Let's delve into the unique features and RTP rates of these top three WM Gaming live dealer games. Remember, the RTP (Return to Player) signifies the potential payouts a player can expect over time, a vital aspect when choosing your game.
| Game | Features | RTP |
| --- | --- | --- |
| Live Blackjack | Multi-camera angle view, interactive chat, side bets | 99.2% |
| Live Roulette | Dynamic camera views, customisable options, real-time game stats | 97.3% |
| Live Baccarat | Multiple betting options, pair side bets, live chat with dealer | 98.9% |
Play Live Dealer Games at Hawkplay Online Casino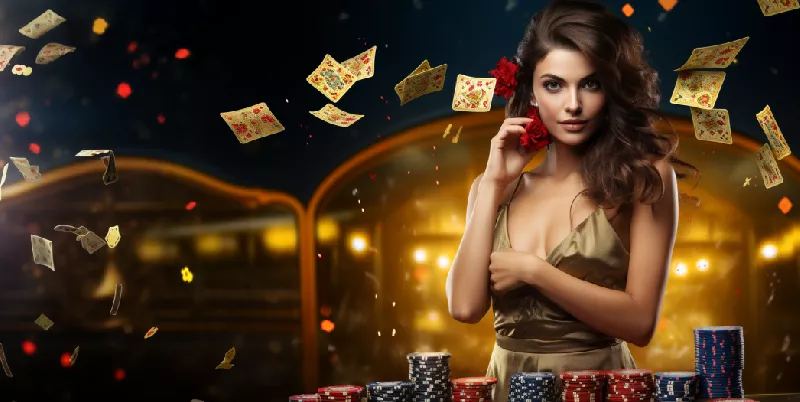 Now that you've had a sneak-peek at what's awaiting you, why keep the excitement on hold? Step into the vibrant world of live dealer games right here at Hawkplay Online Casino! We offer a seamless gaming experience to players across the Philippines and beyond, with top-notch games from the likes of WM Gaming. Whether you're a seasoned player or a newbie entering the gaming arena, Hawkplay is your go-to platform for a memorable gaming experience. So wait no more, it's game time!
Frequently Asked Questions
1. What are live dealer games?
Live dealer games are online casino games that feature a real human dealer who conducts the game in real-time. Players can participate in the game through a console on their device and can also communicate with the dealer using a chat function. These games offer the excitement of a physical casino from the comfort of your own home.
2. What is WM Gaming?
WM Gaming is a well-known provider of online casino software. They are renowned for their live dealer games, which offer players immersive gaming experiences that feel incredibly authentic. WM Gaming's live dealer games include favorites like BID Baccarat, Dragon-Tiger, and Live Sic Bo.
3. How can I play live dealer games at Hawkplay Online Casino?
Playing live dealer games at Hawkplay is easy. All you need is an account, which you can set up by following the instructions on the Hawkplay website. Once you have an account, you can deposit funds and start playing any of the live dealer games available.
4. Are the live dealer games fair?
Absolutely! Hawkplay Online Casino is committed to providing a fair and transparent gaming environment. All games, including those by WM Gaming, use random number generators to ensure fair play. Additionally, live dealer games are conducted in real-time, allowing you to see every move made by the dealer, further ensuring fairness and transparency.