Welcome to the world of Hawkplay, a leading online casino in the Philippines, where community and sustainability are at the heart of everything we do. We're not just about gaming; we're about making a difference. Through our Corporate Social Responsibility (CSR) initiatives, we've invested over $1M into more than 20 community projects. We strive to create a positive impact on society while promoting a sustainable gaming environment. So, let's take a closer look at Hawkplay's CSR activities and how they are shaping our community for the better.
Hawkplay's CSR Footprint
At Hawkplay, we are not just about the thrill of the game, but also about making a positive impact in our community. Our Corporate Social Responsibility (CSR) initiatives are at the heart of our operations. We have invested over $1M in more than 20 initiatives that focus on sustainability, education, and community development.
We have partnered with local schools to provide educational resources and scholarships to deserving students.
Our environmental initiatives include tree planting activities and waste management programs.
Through our community development programs, we have built homes for the homeless and provided livelihood opportunities for the unemployed.
Our CSR activities are not just one-off events, but continuous efforts to make a lasting change in our society. We believe that as a leading online casino in the Philippines, we have a responsibility to give back to our community. Our CSR initiatives are a testament to our commitment to creating a better future for everyone. Discover more about our initiatives here.
Why Hawkplay Invests in Community Projects
At Hawkplay, we believe in the power of sustainable gaming. Our commitment to community projects is not just about philanthropy, but also about ensuring the long-term sustainability of our business. We have invested over $1M in various community projects, and here's why:
Social Impact: We believe that businesses have a responsibility to contribute to the well-being of the communities they operate in. Our community projects are aimed at improving the quality of life for the people in our community.
Employee Engagement: Participating in community projects provides our employees with opportunities to develop new skills and build a sense of camaraderie. It also boosts morale and increases job satisfaction.
Reputation Management: Our commitment to community projects enhances our reputation as a responsible business. It builds trust with our players, partners, and regulators.
Our investment in community projects is a win-win situation. It benefits the community and contributes to the sustainability of our business. Learn more about our commitment to sustainable gaming in this CPAP Review.
How Hawkplay's Initiatives Impact the Community
As a leading online casino in the Philippines, Hawkplay's dedication to corporate social responsibility (CSR) is unparalleled. With over 20 initiatives launched, Hawkplay has not only made its mark in the gaming industry but also in the hearts of the community. Let's delve into the transformative impact of Hawkplay's CSR activities.
| Initiative | Impact |
| --- | --- |
| Education Sponsorship | Over 500 students granted scholarships to pursue their dreams. |
| Healthcare Assistance | Provided medical aid to 1000+ individuals in remote areas. |
| Environmental Conservation | Planted 10,000+ trees, contributing to the fight against climate change. |
These are just a few examples of Hawkplay's CSR activities. Each initiative is a testament to the brand's commitment to making a positive impact. For more details, you can Discover Hawkplay's CSR Initiatives.
Hawkplay's Sustainable Gaming Vision
In addition to its CSR activities, Hawkplay is also paving the way for sustainable gaming. The brand's vision for the future is both ambitious and inspiring. Here are some key elements of Hawkplay's sustainable gaming plan:
Developing eco-friendly gaming servers to reduce carbon footprint.
Introducing digital tokens to minimize the use of physical resources.
Implementing strict policies to ensure fair play and prevent gambling addiction.
By integrating sustainability into its core business model, Hawkplay is setting a new standard for the gaming industry. The brand's commitment to the environment and ethical gaming practices is truly commendable. To learn more about Hawkplay's vision, you can read the Hawkplay 2023: A CPAP Review.
Roy 'Mr. Chips' Valdez on Hawkplay's CSR Activity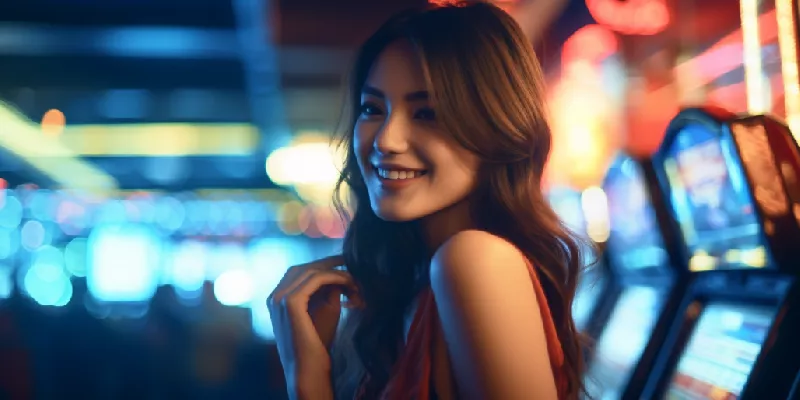 "In the world of online gaming, Hawkplay stands out not just for its top-notch games, but also for its commitment to the community. Their CSR activities are a testament to their dedication towards building a better society. I've been in the gaming industry for years, and I've never seen a company that puts as much heart into their CSR initiatives as Hawkplay does."
These words come from none other than Roy 'Mr. Chips' Valdez, a renowned baccarat expert in the Philippines. His endorsement of Hawkplay's CSR Activity is a testament to the company's commitment to the community. Hawkplay's initiatives are not just about donating money; they're about creating sustainable change. They have built schools, funded scholarships, and supported local businesses. They have shown that they genuinely care about the community and are willing to invest their resources to make a difference. They understand that they have a responsibility to help the community thrive, and they take that responsibility seriously.
Join Hawkplay in Building a Better Community
But Hawkplay can't do it alone. They need your support to continue their CSR activities and make a bigger impact. By playing at Hawkplay, you're not just enjoying a great gaming experience; you're also contributing to a better community. Your support can help Hawkplay fund more scholarships, build more schools, and support more local businesses. You can be a part of their mission to create sustainable change.
In addition, Hawkplay is committed to promoting Sustainable Gaming. They believe that gaming should be enjoyable and safe for everyone. They have implemented measures to ensure that their players can have fun without worrying about their well-being. So when you play at Hawkplay, you're not just supporting their CSR initiatives; you're also supporting a healthier gaming environment.
Join Hawkplay today and be a part of their mission to build a better community. Your support can make a big difference. Remember, when you play at Hawkplay, you're not just playing; you're making a difference.