Brace yourself for a thrilling ride into the world of Baccarat with the Hawkplay Gaming 2023 Q3: Baccarat Masters Challenge. As the first event in the Hawkplay Casino Gaming Championship 2023 Q3, the day promises high stakes, high spirits, and the opportunity to prove your mettle. Let's explore what this challenge has in store for its contenders.
What is the Baccarat Masters Challenge?
Welcome, future champions, to the exciting world of Baccarat, a stage where the Masters Challenge takes place. Here at Hawkplay Gaming, we proudly present an event where boldness, strategy, and luck converge - the Baccarat Masters Challenge.
Step into a dazzling arena where contenders cross wits in a duel of cards, all aiming for the coveted title of "Baccarat Master". This challenge is more than just a game; it's an adrenaline-pumping journey that rewards not only your skills but also your courage and your ability to make the right calls under pressure.
Let's unveil what makes this challenge tick. The Baccarat Masters Challenge operates under the standard Baccarat rules, making it accessible for both veterans and newbies of the game. The format? Each participant starts with an equal amount of chips and battles through several thrilling rounds, each higher in stakes than the previous one. The goal? To be the player with the most chips when the final round ends.
The prizes? Brace yourselves! The champion walks away with an enticing prize purse, the prestigious title of "Baccarat Master", and of course, those ever-important bragging rights. Not only that, the top performers of the Baccarat Masters Challenge also earn valuable points towards the overall Hawkplay Casino Gaming Championship. Stand out here, and you're well on your way to stardom!
So, whether you're a Baccarat veteran itching to show your skills or a newcomer eager to make your mark, the Baccarat Masters Challenge offers an unforgettable ride. Let the games begin!
Why You Should Take Part in the Baccarat Masters Challenge
Are you seeking thrills, skills, and a chance to fill your virtual wallet? Then it's time to consider the Baccarat Masters Challenge at Hawkplay Gaming. The benefits of joining this thrilling event are far-reaching, providing not only the chance to win big but also the opportunity to learn and be part of an exciting competition. Let's delve into why this challenge should be on your online casino agenda.
💰 Potential Winnings
First and foremost, the Baccarat Masters Challenge is a goldmine of potential winnings. Each round brings the chance to boost your earnings, and the ultimate prize for the top player is a hefty jackpot. With the right mix of luck and strategy, you might just hit the Baccarat bonanza!
🧠 Learning Opportunities
Next on the list is the opportunity to enhance your Baccarat skills. Playing in a competition like this is a hands-on learning experience that tests your understanding of the game. You'll develop new strategies, get a feel for handling pressure, and gain insights that will help you in future games.
🔥 Excitement of Competition
Lastly, and perhaps most importantly, the Baccarat Masters Challenge offers the sheer thrill of competition. The anticipation, the adrenaline, the exhilaration of each round...it's an online casino experience that's hard to match. There's truly nothing like the feeling of testing your mettle against other Baccarat enthusiasts.
So there you have it, reasons aplenty to join the Baccarat Masters Challenge at Hawkplay Gaming. With potential winnings, learning opportunities, and the pure excitement of competition, it's an event that promises to add a thrill to your online casino journey. Ready to rise to the challenge?
How to Prepare for the Baccarat Masters Challenge
Preparation is key to make a solid run in the Baccarat Masters Challenge at Hawkplay Gaming. Whether you're new to Baccarat or a seasoned player, having a plan before entering the online arena can significantly enhance your game. Here, we share some top tips to help you get ready for this thrilling event.
📚 Understand the Rules
Start with the basics. Make sure you are comfortable with the rules of Baccarat. Even if you've played before, a quick review can help refresh your memory and ensure you're not caught off guard during the competition.
🎮 Practice Regularly
Practice is paramount in Baccarat, as with any casino game. Use Hawkplay's gaming platform to play Baccarat regularly. It will help you understand the rhythm of the game, develop strategies, and improve decision-making under pressure.
🧠 Develop a Strategy
Next, devise a strategy that suits your style. Whether you prefer a conservative approach or are a risk-taker, having a game plan can keep you focused and help you make better decisions during the competition.
💪 Get Mentally Ready
Lastly, prepare yourself mentally. Casino games like Baccarat can be a rollercoaster of emotions. Being mentally prepared can help you keep cool under pressure, make wise decisions, and ultimately enjoy the game.
With these steps, you can boost your readiness for the Baccarat Masters Challenge and maximize your chances of success. Remember, the aim is to have fun and enjoy the thrill of the game. So, start your preparation today and we'll see you in the Hawkplay gaming arena in the Philippines!
Baccarat Masters Challenge: A Snapshot of Key Figures
As we approach the Hawkplay Baccarat Masters Challenge, it's exciting to take a look at some key figures that highlight the scale and thrill of this event. Here's a snapshot of the challenge that showcases the event's popularity and competitiveness.
| Key Figures | Details |
| --- | --- |
| Participants | Over 1,000 Baccarat enthusiasts from the Philippines and beyond |
| Highest Winnings | A whopping ₱500,000 won by a single player in the last season |
| Most Common Winning Strategies | Betting conservatively, mastering the odds, and managing bankroll effectively |
These figures are a testament to the dynamic and rewarding nature of the Baccarat Masters Challenge. As part of the Hawkplay Gaming championship, this event provides an exhilarating opportunity for all Baccarat lovers to show their skills, compete with the best, and take home significant winnings.
Are you excited yet? If you're ready to be a part of this journey, get started today! For more information on the Hawkplay Casino Gaming Championship 2023 Q3, be sure to check out our main event page.
Discover More Exciting Hawkplay Gaming Events
If the thrill of the Baccarat Masters Challenge has you eager for more, we've got good news! Hawkplay Gaming Championship 2023 Q3 hosts a range of exciting events that will cater to your gaming desires. Here are some of the electrifying events you should look out for:
Each event offers a unique set of challenges and high-stakes fun. Whether you're a fan of Baccarat, Slots, Craps, live dealer games, or Bingo, there's something for everyone in the Hawkplay Gaming Championship 2023 Q3. Ready to join the action? Choose your favorite game and let the fun begin!
Best Online Gaming Sites in the Philippines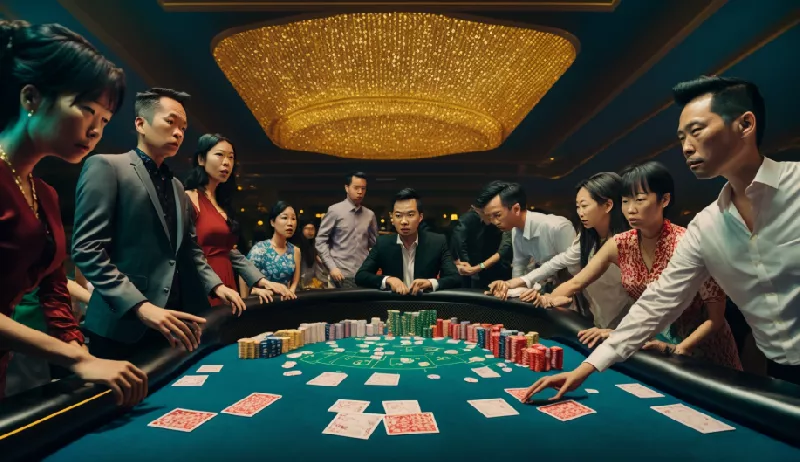 The Philippines has a thriving online gaming community, supported by a multitude of excellent platforms. Each one offers a unique gaming experience to cater to different preferences. Here are our top picks:
A sip of luck! Experience high-quality games and superb service.
Fly high with Hawkplay! Enjoy a wide array of games, including our flagship Baccarat Masters Challenge.
Get into the game with Lodibet. Exciting tournaments and excellent player support await you.
Win big with Phlwin! A trusted platform with an array of popular games.
Join the fun at Tmtplay. A gaming site that focuses on providing a superior user experience.
Whether you're a seasoned gamer or a newcomer, these online gaming platforms promise thrilling adventures and fair gameplay. Happy gaming!