Welcome to our deep dive into the thrilling world of Crazy Time, a popular casino game that has taken the Philippines by storm. This game, with its four types of multipliers, offers an exciting and dynamic gaming experience. In fact, there's an 80% chance of landing a bonus round, making it an enticing choice for both novice and seasoned players. This guide will provide an in-depth exploration of Crazy Time's mechanics and strategies, helping you navigate its twists and turns. Whether you're new to the game or looking to sharpen your skills, this comprehensive guide will be your roadmap to success.
Understanding the Basics of Crazy Time
In the bustling world of online casinos, Crazy Time stands out as a unique and exciting game. Developed by Evolution Gaming, Crazy Time is a live online game show, inspired by the classic Wheel of Fortune, but with a modern twist. The game is known for its vibrant colors, lively atmosphere, and the opportunity to win big. At the heart of the game is a giant, colorful wheel with 54 segments. Each segment represents different prizes or bonus games: Cash Prizes, Pachinko, Cash Hunt, Coin Flip, and the eponymous Crazy Time. An intriguing feature of the game is the Top Slot above the wheel, which determines the multiplier for the round. There are four types of multipliers in Crazy Time, each offering a different level of payout. In each round, the wheel is spun, and the segment where the wheel stops determines the outcome. If it stops on a number, that's the multiplier for your bet. If it stops on a bonus game, you're whisked away to a new screen to play that game, with even more chances to multiply your stake. Crazy Time is a game of chance, but understanding the rules and structure can help players make strategic decisions. The thrill of the game lies in its unpredictability and the potential for high rewards. For more insights into Crazy Time, check out our Unveiling Crazy Time Stats article.
How Does Crazy Time Work?
Crazy Time is a game that combines luck and strategy. Here's a step-by-step guide on how it works:
Place your bet: Before each round, players place their bets on the numbers or bonus games they think the wheel will stop on.
Top Slot spin: The host spins the Top Slot, which determines a multiplier for a random segment on the wheel.
Wheel spin: The host then spins the wheel. If the wheel stops on a number, players who bet on that number win the bet times the multiplier. If it stops on a bonus game, players who bet on that game get to play it.
Bonus games: In the bonus games, players can win additional multipliers. Each bonus game has its own unique mechanics and multipliers.
The game is fast-paced and exciting, with each round offering new opportunities to win. The key to success in Crazy Time lies in understanding the mechanics and making strategic bets. For example, betting on bonus games can be riskier, but the potential payouts are much higher. Remember, Crazy Time is not just about winning. It's about the thrill of the game, the anticipation as the wheel spins, the joy of landing a bonus game, and the suspense of waiting for the multipliers to be revealed. For more tips on how to play Crazy Time, check out our Download Crazy Time Game Safely guide.
The Role of Multipliers in Crazy Time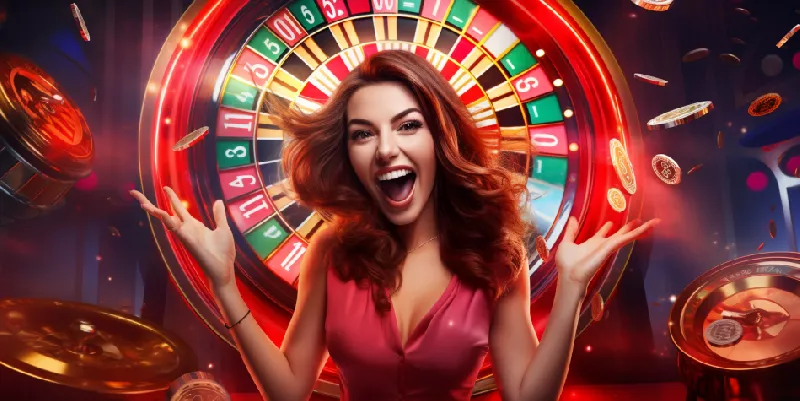 At the heart of the Crazy Time casino game lies a key gameplay element: multipliers. These game changers have the potential to dramatically increase your winnings, adding an extra layer of excitement to the game. In Crazy Time, there are four types of multipliers, each with its own unique impact on gameplay.
| Type of Multiplier | Effect on Gameplay |
| --- | --- |
| Number Multiplier | Boosts the payout of a specific number on the wheel. |
| Bonus Game Multiplier | Increases the potential winnings in a bonus round. |
| Double Multiplier | Doubles all the other multipliers on the wheel. |
| Triple Multiplier | Tripples all the other multipliers on the wheel. |
Understanding how these multipliers work can significantly enhance your Crazy Time gameplay experience. By strategically placing your bets, you can take advantage of these multipliers and potentially increase your winnings. For more in-depth analysis on Crazy Time's multipliers, you can check out the Unveiling Crazy Time Stats article.
What Makes Crazy Time Unique?
"Crazy Time takes the thrill of casino games to a whole new level. Its unique features and innovative gameplay make it a standout choice for online casino enthusiasts." - Carla 'Dice Lady' Mercado
Carla 'Dice Lady' Mercado, a renowned figure in the Philippines' casino scene, has endorsed Crazy Time for its distinct features. Unlike traditional casino games, Crazy Time incorporates a live game show element, making it an interactive and engaging experience for players. The game also features a virtual 3D bonus wheel, adding an extra dimension to the gameplay.
Moreover, Crazy Time is known for its bonus rounds, which occur approximately 80% of the time. These rounds offer players the opportunity to win big, making every spin of the wheel exciting. For those interested in learning more about this unique game, the How Does Crazy Time Work? post provides a comprehensive guide.
Strategies for Winning at Crazy Time
When it comes to playing Crazy Time, a popular online casino game, a well-thought-out strategy can significantly increase your chances of winning. As recommended by Gambler Hawk magazine, here are some effective strategies to consider.
Understand the game mechanics: Crazy Time is a game of chance, but understanding its mechanics can help you make informed decisions. The game features four types of multipliers and an 80% chance of landing a bonus round. Familiarize yourself with these aspects to increase your odds.
Manage your bankroll: Set a budget for your gaming session and stick to it. This approach ensures you have enough funds to keep playing and increase your chances of hitting a big win.
Play the bonus rounds: Crazy Time is renowned for its bonus rounds. These rounds offer the best chance of securing a significant win, so be sure to play them whenever possible.
Remember, while these strategies can enhance your gameplay, they do not guarantee a win. Crazy Time, like all casino games, is based on luck. However, employing these strategies can maximize your chances of success and make the game more enjoyable. For more insights into Crazy Time strategies, check out our Daily Crazy Time Results.
Ready to Try Crazy Time?
Now that you're equipped with winning strategies and a deeper understanding of the game mechanics, it's time to put your knowledge to the test. Crazy Time offers a unique and thrilling gaming experience, blending the excitement of a live show with the thrill of a casino game.
Whether you're a seasoned player looking for a new challenge or a beginner eager to dive into the world of online casino games, Crazy Time is a fantastic choice. With its engaging gameplay, colorful graphics, and potential for big wins, it's no wonder this game has captured the hearts of players worldwide.
Ready to join the fun? Visit Hawkplay to get started. Remember, the key to enjoying Crazy Time, or any casino game, is to play responsibly. Set a budget, stick to it, and most importantly, have fun. Good luck!