Welcome to a world where convenience meets security! Today, we unravel the benefits of using PayMaya for your transactions. This digital payment solution has transformed the way Filipinos manage their finances, making it a popular choice for both personal and business transactions. We'll explore the unique features that make PayMaya stand out, its user-friendliness, and the unparalleled security it offers. Join us as we delve into the reasons why PayMaya is a game-changer in the realm of digital payment solutions.
Understanding PayMaya: A Brief Overview
Launched in the bustling city of Manila in 2015, PayMaya has rapidly grown to become a leading digital payment solution in the Philippines. This innovative platform was designed to bridge the gap in a country where more than 70% of the population is unbanked. Today, PayMaya is a household name, serving over 6 million users and providing a seamless and efficient way to manage money.
+ 2015

Launched in Manila
+ 70
%
Unbanked Population
PayMaya, a product of Voyager Innovations, is more than just a mobile app. It's a tool that empowers Filipinos to participate in the digital economy with a suite of financial services. From paying bills and buying load to sending money and shopping online, PayMaya has revolutionized the way transactions are made. It's no wonder it has become the preferred digital payment solution for many.
Why Choose PayMaya for Transactions?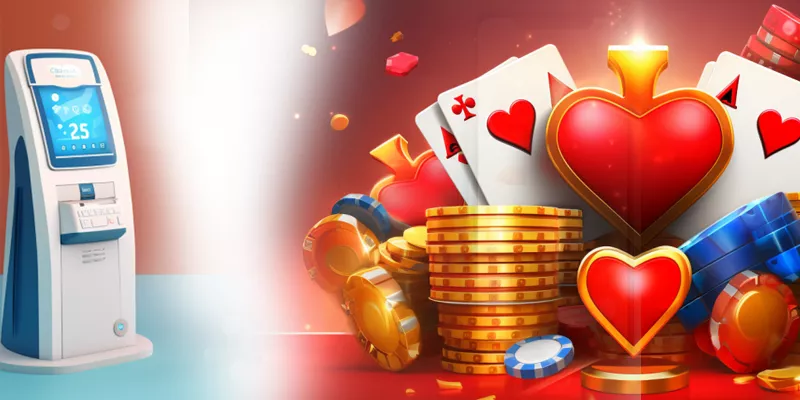 What sets PayMaya apart from other digital payment solutions? Why do millions of Filipinos trust it for their transactions? Here are some key benefits of using PayMaya:
Convenience: With PayMaya, you can perform various transactions from the comfort of your home. No need to stand in long queues at payment centers. Just a few taps on your smartphone, and you're done!
Speed: PayMaya transactions are processed in real-time. Whether you're sending money to a loved one or paying a bill, the recipient gets it instantly.
Security: PayMaya prioritizes user security. With features like One-Time-PIN (OTP) and fingerprint recognition, your transactions are secure and your money is protected.
User-Friendly: PayMaya's interface is simple and intuitive, making it easy for anyone to use, even for those who are new to digital payments.
Wide Acceptance: PayMaya is accepted in a wide range of establishments, both online and offline. This makes it a versatile tool for all your payment needs.
In a world that's rapidly going digital, having a reliable and efficient digital payment solution is a must. With its unique features and benefits, PayMaya stands out as a top choice for Filipinos. So, why not make the switch today? Experience the benefits of using PayMaya for your transactions.
How Does PayMaya Ensure Secure Transactions?
Ensuring secure transactions is a top priority for PayMaya. It's not just about making transactions convenient, but also about making them safe. When it comes to digital payment solutions, PayMaya stands out due to its advanced security measures.
PayMaya employs a multi-layered security system to protect its users. First, it uses SSL encryption, a standard security technology that ensures all data passed between the web server and browsers remain private and integral. It safeguards your personal information from being intercepted by hackers.
Second, PayMaya conforms to the Payment Card Industry Data Security Standard (PCI DSS). This global standard ensures that companies that handle credit card information maintain a secure environment. This compliance adds another layer of protection for PayMaya users.
Finally, PayMaya has a One-Time Password (OTP) feature for transactions. This OTP system sends a unique code to the user's registered mobile number every time a transaction is made. The transaction will only proceed once the correct OTP is entered. This feature ensures that only the authorized user can carry out the transaction.
PayMaya for Businesses: A Game Changer
PayMaya is not just for personal transactions, it's also a game changer for businesses. With its innovative features, it's transforming the business landscape in the Philippines.
PayMaya offers a range of services that cater to the unique needs of businesses. For instance, it provides a digital invoicing system, which allows businesses to send invoices with a PayMaya payment link. This feature simplifies the payment process for both businesses and their clients.
Moreover, PayMaya provides a virtual card for businesses. This card can be used for online transactions, making it easier for businesses to manage their expenses. It also allows businesses to monitor their spending in real-time.
Now, let's compare PayMaya with traditional payment methods:
| Features | PayMaya | Traditional Methods |
| --- | --- | --- |
| Transaction Speed | Instant | Can take several days |
| Security | Multi-layered security system | Varies |
| Convenience | Can be used anytime, anywhere | Requires physical presence |
| Expense Monitoring | Real-time | Delayed |
As seen in the table above, PayMaya offers significant advantages over traditional payment methods. It's faster, more secure, more convenient, and provides real-time expense monitoring. This makes PayMaya a game changer for businesses in the digital age.
The Ease of Using PayMaya for Transactions
Among the various digital payment solutions available today, PayMaya stands out for its user-friendly interface and seamless transaction process. It's designed with simplicity in mind, making it accessible to everyone, regardless of their tech-savviness.
With PayMaya, transactions are a breeze. Whether you're paying bills, purchasing online, or sending money to loved ones, everything can be done with just a few taps on your phone. There's no need to memorize complicated codes or go through numerous steps. The app guides you through each transaction, ensuring a smooth and hassle-free experience.
Moreover, PayMaya is not just for personal transactions. Businesses, too, can reap the benefits of using PayMaya. It offers a convenient way to accept payments, track sales, and manage finances. With its comprehensive features, PayMaya simplifies business transactions, allowing entrepreneurs to focus more on growing their businesses.
What Makes PayMaya Stand Out in Digital Payment Solutions?
PayMaya is more than just a digital wallet. It's a reliable and secure platform that offers a wide range of services. From mobile top-ups to online shopping, from bill payments to money transfers, PayMaya has got you covered.
But what truly sets PayMaya apart from other digital payment solutions is its commitment to user convenience and security. It employs advanced security measures to protect users' data and transactions. Furthermore, it provides 24/7 customer support, ensuring that any issues or concerns are addressed promptly.
Also, PayMaya continuously innovates to provide better services. It regularly rolls out updates and new features to enhance user experience and meet the changing needs of its customers. This constant pursuit of improvement is what makes PayMaya stand out in the realm of digital payment solutions.
In conclusion, the benefits of using PayMaya for transactions are numerous. Its ease of use, comprehensive features, robust security, and excellent customer service make it a top choice for personal and business transactions. So, whether you're an individual looking for a convenient way to manage your finances or a business owner seeking a reliable payment solution, PayMaya is definitely worth considering.
Exploring Mobile Payment Challenges and Competitions in the Philippines
Best Payment Solution Casinos in the Philippines