Welcome to Hawkplay, the premier online casino in the Philippines. In less than 5 minutes, you can start enjoying our wide range of games. Whether you're a fan of slots, poker, or roulette, there's something for everyone. Plus, when you register, you'll receive a ₱100 bonus to kickstart your gaming experience. This step-by-step guide will walk you through the registration process. It's simple, quick, and secure, so you can start playing in no time. Let's get started!
Why Register on Hawkplay?
Ever wondered why Hawkplay is the go-to online casino for many Filipinos? The answer is simple. Hawkplay offers an unparalleled gaming experience with a plethora of benefits that make it stand out in the crowded online casino industry.
Game Selection: With over 1000+ games to choose from, boredom is a word you'll never associate with Hawkplay. Whether you prefer slots, table games, or live dealer games, Hawkplay has you covered.
Immediate Bonus: Who doesn't love a good bonus? Hawkplay understands this and rewards new users with an immediate ₱100 bonus upon registration. This bonus can be used to explore the various games on offer.
Security: Hawkplay takes security seriously. Your personal and financial information is protected with state-of-the-art encryption technology, ensuring a safe and secure gaming environment.
User Experience: The Hawkplay platform is designed with the user in mind. The interface is easy to navigate, and the games run smoothly without any glitches.
These are just a few of the many benefits that come with registering on Hawkplay. If you're interested in experiencing these benefits for yourself, then continue reading for a step-by-step guide on how to register on Hawkplay. You can also check out this Hawkplay Tips for Beginners post for more information.
How to Register on Hawkplay?
Registering on Hawkplay is a straightforward process that can be completed in under 5 minutes. Here's a step-by-step guide to help you get started:
Visit the Hawkplay Website: The first step is to visit the Hawkplay website. You can do this by typing "Hawkplay" into your search engine or by clicking on this link.
Click on "Register": Once you're on the Hawkplay homepage, locate and click on the "Register" button. This will redirect you to the registration page.
Fill in Your Details: On the registration page, you'll be asked to provide some basic information such as your name, email address, and phone number. Ensure that you fill in this information accurately.
Verify Your Account: After filling in your details, Hawkplay will send a verification code to your email or phone number. Enter this code to verify your account.
Claim Your Bonus: Once your account is verified, you'll receive your ₱100 bonus. You can use this bonus to start playing your favorite games on Hawkplay.
And there you have it! You're now a registered user on Hawkplay. Now you can dive into the world of online gaming and enjoy the numerous benefits that come with being a Hawkplay member. For more tips on how to maximize your Hawkplay experience, check out this Hawkplay App Utilization Guide.
Tips for a Smooth Registration Process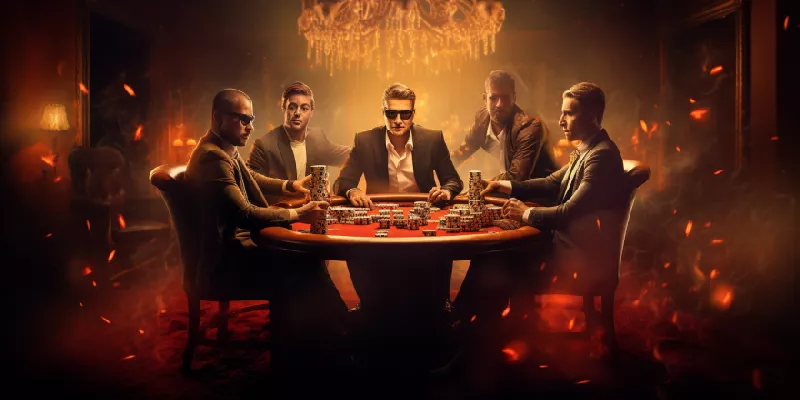 Registering on Hawkplay, the premier online casino in the Philippines, is a breeze. But, to make the process even smoother, here are three key tips that can help you navigate the registration process with ease.
Prepare Your Information: Before you start, gather all necessary information. This includes your full name, email address, and a unique password. Remember, your password should be a combination of letters, numbers, and symbols to ensure maximum security.
Follow Instructions: Hawkplay's registration process is user-friendly. All you need to do is follow the prompts. If you encounter any issues, refer to the How to Register on Hawkplay blog post for a step-by-step guide.
Claim Your Bonus: After successfully registering, don't forget to claim your welcome bonus. With just a minimum deposit of ₱100, you can enjoy an additional bonus to kickstart your gaming experience.
Hawkplay Registration: A Seal of Approval
"Hawkplay has revolutionized the online casino scene in the Philippines. Their registration process is seamless, their platform is user-friendly, and their game variety is unmatched. I highly recommend Hawkplay to all online casino enthusiasts."
These are the words of John 'CardShark' Martinez, a renowned figure in the world of online casinos and a respected columnist for the Jackpot Journal. Martinez's endorsement of Hawkplay is a testament to the platform's quality and reliability. His words echo the sentiments of thousands of satisfied Hawkplay users who have found their home for online gaming.
With a platform that's easy to navigate, a wide array of games to choose from, and a secure environment for all transactions, Hawkplay has indeed set a new standard in the online casino industry. So, why wait? Follow the Hawkplay Tips for Beginners and start your gaming journey today.
What Happens After Registration?
When you complete your registration on Hawkplay, a world of excitement and rewards immediately opens up for you. Not only will you gain access to over 1000+ online games, ranging from classic slots to live dealer games, but you'll also receive an immediate ₱100 bonus to kickstart your gaming journey.
| Benefit | Details |
| --- | --- |
| ₱100 Bonus | Immediately credited to your account after registration. |
| 1000+ Games | Access to a wide variety of online casino games. |
These benefits are just the beginning of your Hawkplay journey. As you continue to engage with our platform, you'll discover more rewards and promotions tailored to enhance your gaming experience. For more information, visit our articles page and learn more about the exciting opportunities that await you at Hawkplay.
Start Your Gaming Journey with Hawkplay
Embarking on your gaming journey with Hawkplay is a decision you won't regret. Our platform is designed to provide you with the ultimate online casino experience, filled with thrill, excitement, and potential rewards. Don't wait any longer. Visit our Login Page today, register your account, and let the fun begin. Your gaming adventure awaits you at Hawkplay.