Welcome to the thrilling world of Sic Bo, a fascinating dice game that has won hearts worldwide, especially in the Philippines. If you've always wanted to master this exciting game, you're in the right place. We've put together a simple, straightforward, and fun guide that will take you through the journey of Sic Bo mastery in just five easy steps! So, whether you're a complete beginner or a seasoned player looking to polish your skills, this guide has something for everyone. And the best part? You can practice and perfect your strategies at the ever-popular online gaming platform, Hawkplay. Let's roll the dice and dive right in!
What is Sic Bo?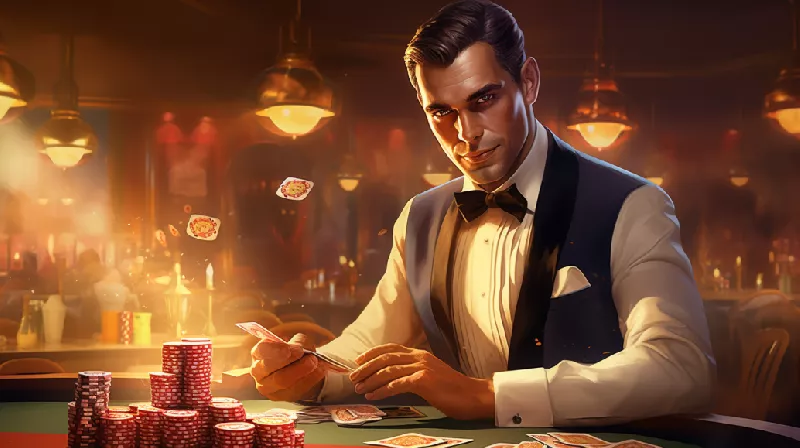 Imagine you're part of an age-old tradition, tracing back over 2000 years. That's Sic Bo for you! This enchanting game, whose name translates to "precious dice" in English, has been a crowd-favorite from the streets of ancient China to the dazzling online platforms of today.
Sic Bo is a simple, yet thrilling game. It's played with three dice, and the goal is to predict the outcome of their roll. There are a multitude of bets you can place, each with different odds. This makes every roll a bundle of anticipation and excitement!
But why is Sic Bo so popular, especially now? One reason is that it perfectly combines chance and strategy. You get the thrill of the unknown, but with enough room to apply strategic thinking. This unique blend makes Sic Bo a game that never loses its appeal.
Another reason is its transition to the digital world. In today's fast-paced era, online platforms like Hawkplay have brought Sic Bo to our fingertips. This means you can enjoy Sic Bo anytime, anywhere, and experience the thrill of this ancient game right on your screen!
So, are you ready to roll the dice and embark on your Sic Bo journey? Let's go!
Why Filipinos Love Sic Bo?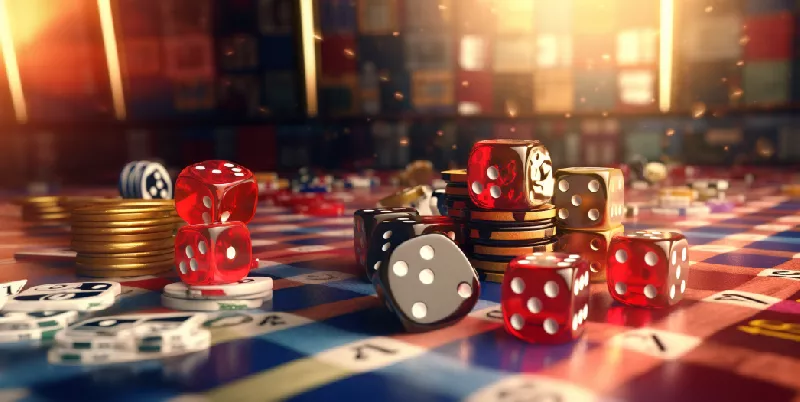 From the bustling city of Manila to the serene islands of Visayas, Sic Bo has captured the hearts of Filipinos. But what is it about this dice game that has the entire Philippines on their toes?
Well, Sic Bo's popularity in the Philippines can be traced back to three main factors. Let's roll out this exciting list!
Cultural Connection: Sic Bo's roots go back to ancient China, making it a game that resonates with the rich cultural tapestry of the Philippines. The Filipino-Chinese community, in particular, has a deep fondness for Sic Bo, often playing it during celebrations and gatherings.
Easy to Learn: The rules of Sic Bo are straightforward, making it an easy game for beginners to pick up. This accessibility has helped it reach every corner of the Philippines, from big cities to small barangays.
Thrill of the Game: Sic Bo is a game of both luck and strategy. This combination creates a thrilling experience that keeps players coming back for more. In the Philippines, where people love excitement, Sic Bo is a big hit!
Besides these factors, Sic Bo has featured in notable events across the Philippines. For instance, the annual Pista ng Mapayapa (Festival of Peace) in Davao City has a grand Sic Bo tournament that attracts players from all over the country. Furthermore, online platforms like Hawkplay have held numerous Sic Bo competitions, making the game even more accessible to Filipinos.
So, it's clear that Sic Bo and the Philippines are a perfect match. Now, are you ready to join in the fun?
Your 5-Step Sic Bo Mastery
Mastering Sic Bo isn't about counting dice or predicting outcomes. Instead, it's about understanding the game, embracing its uncertainty, learning from past experiences, engaging with the community, and refining your strategy. Let's dive into these five crucial steps to become a Sic Bo maestro!
Understanding Sic Bo: The first step towards mastery is understanding the game's basics. Familiarize yourself with the betting options, payout rates, and the rules of Sic Bo. This foundational knowledge will set you up for success.
Embracing Uncertainty: Sic Bo is a game of chance, and uncertainty is part of the fun. Don't get frustrated if you don't win every time. Instead, enjoy the thrill and unpredictability of each roll.
Learning from the Past: Historic Sic Bo strategies offer valuable insights. Look at patterns, consider different tactics, and learn from experienced players. This knowledge will help you make informed bets.
Joining the Community: Engage with other Sic Bo players, both online and offline. Sharing experiences and strategies can greatly enhance your skills and enjoyment of the game.
Refining Your Strategy: Finally, take time to analyze your performance. Reflect on your wins and losses, adapt your strategy, and strive for continuous improvement. Remember, mastery is a journey, not a destination.
Here's a quick summary of each step and its key takeaway:
| Step | Summary | Key Takeaway |
| --- | --- | --- |
| Understanding Sic Bo | Grasp the basics of the game. | Knowledge is the foundation of success. |
| Embracing Uncertainty | Enjoy the thrill of the game. | Uncertainty is part of the fun. |
| Learning from the Past | Study historic strategies and patterns. | Past experiences offer valuable insights. |
| Joining the Community | Engage with other Sic Bo players. | Community engagement enhances skills and enjoyment. |
| Refining Your Strategy | Analyze and improve your strategy. | Continuous improvement leads to mastery. |
Now that you know the steps, it's time to embark on your journey to Sic Bo mastery. Let's roll!
Sic Bo at Hawkplay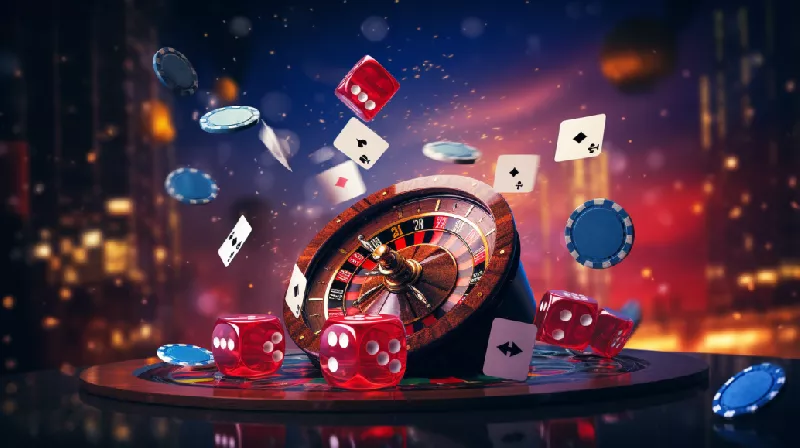 When it comes to experiencing the thrill of Sic Bo, Hawkplay offers a platform like no other. This online gaming destination is a popular choice for Sic Bo enthusiasts, and for good reason. Here's why:
High-Quality Gaming Experience: At Hawkplay, you can expect seamless gameplay with high-quality graphics and sound effects, immersing you in the vibrant world of Sic Bo.
Fair Play: Hawkplay values the integrity of their games. Their Sic Bo games are powered by trusted software, ensuring every roll of the dice is random and fair.
User-Friendly Interface: The user interface at Hawkplay is intuitive and easy to navigate, making your Sic Bo gaming experience smooth and enjoyable.
Community Engagement: Hawkplay hosts a lively community of Sic Bo players. This platform is perfect for sharing strategies, learning from others, and even making new friends.
24/7 Customer Support: If you encounter any issues or have any questions, Hawkplay's responsive customer support team is there for you around the clock.
So, whether you're a seasoned Sic Bo player or a curious newcomer, Hawkplay is the perfect place to roll the dice. Experience the fun and excitement of Sic Bo at Hawkplay today!
Expand Your Gaming Horizons
If you're enjoying Sic Bo and looking for other thrilling games to explore, we've got you covered. Take a look at these guides and tips to master other popular games on Hawkplay:
Hawkplay Mega Ball: Tips for Mega Wins - Become a pro at Hawkplay's Mega Ball game with this handy guide. It's packed with expert tips to help you claim those mega wins.
Live Monopoly: Guide and Where to Play - Live Monopoly is another exciting game you can play online. This guide will show you how to play and where to find the best Live Monopoly games.
How to Master Crazy Time Live - Ready for some crazy fun? Check out this guide to master Crazy Time Live, a game that's bursting with exciting features and big win opportunities.
Frequently Asked Questions About Sic Bo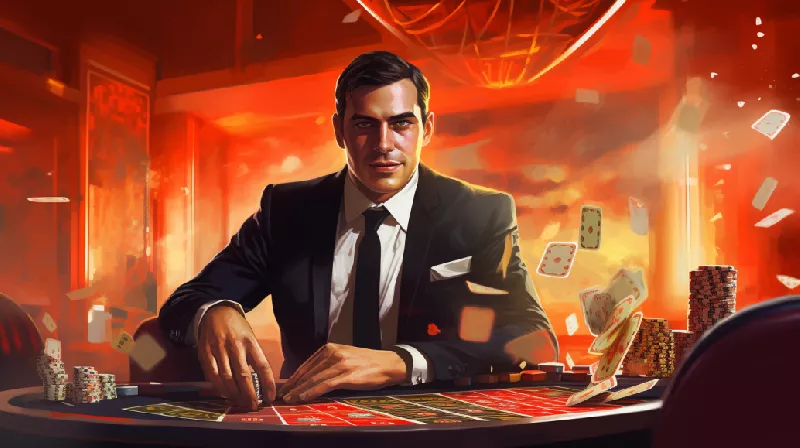 Here are some of the most common questions players have about Sic Bo:
1. What is the highest payout in Sic Bo?

The highest payout in Sic Bo often comes from a specific triple bet, where you predict that all three dice will land on a specific number. The odds for this bet are usually 180 to 1.

2. Can I play Sic Bo for free on Hawkplay?

Absolutely! Hawkplay offers a free demo version of Sic Bo, allowing new players to learn the game and practice strategies without risking any money.

3. How can I improve my Sic Bo strategy?

Improving your Sic Bo strategy involves understanding the game odds, knowing when to make certain bets, and managing your bankroll effectively. This blog post provides a 5-step process to mastering Sic Bo, which can help!

4. Is Sic Bo purely a game of chance?

While Sic Bo is primarily a game of chance because it involves dice rolling, strategies can be applied to improve your chances of winning, such as understanding the odds and making smart bets.

5. How popular is Sic Bo in the Philippines?

Sic Bo is incredibly popular in the Philippines, both in land-based casinos and online platforms like Hawkplay. The simplicity and excitement of the game make it a favorite among Filipino players.
Where to Play Sic Bo in the Philippines?
Enjoy the thrill of Sic Bo on Hawkplay, known for its fair and exciting gameplay.
Experience a wide variety of Sic Bo games on Lucky Cola, a trustworthy online casino.
🏆 Panalotto Lotto Betting Site
Although Panalotto is primarily a lotto site, they also offer various casino games including Sic Bo.