Welcome to the world of Live Monopoly! Brought to you by Evolution, this exciting game brings together the fun of the classic Monopoly we all love and the thrill of a money wheel game. Think of it as a funfair ride that keeps you on your toes and rewards you handsomely. Whether you're a seasoned player looking to brush up your game or a newcomer eager to join the fun, our guide is here to help. We will walk you through what makes Live Monopoly a must-play game, how to navigate your first game, and even some strategies to master it. With our help, you'll be rolling in virtual riches at Hawkplay in no time! So, strap in and get ready to become a Live Monopoly whizz.
Introducing Live Monopoly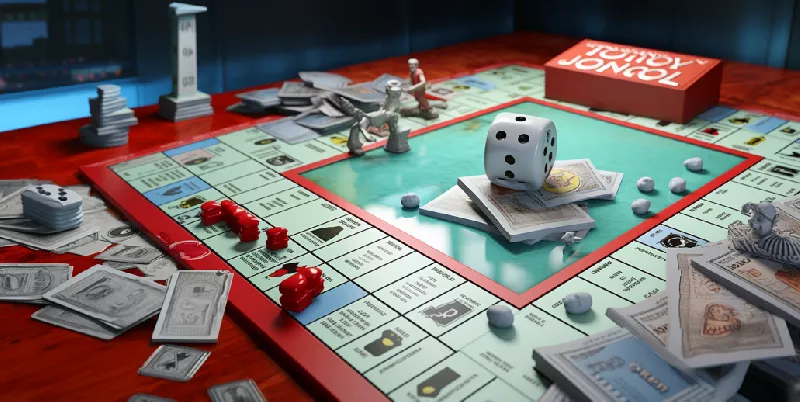 Hey there, game enthusiast! It's time to set sails on a thrilling journey into the realm of Live Monopoly. Imagine a blend of the iconic board game that has been sold in over 103 countries since its first release in 1935, and the adrenaline-fueled spins of a money wheel. That's precisely the essence of Live Monopoly!
The mastermind behind this revolution in the online gaming landscape is the award-winning live casino game provider, Evolution. With over 15 years of experience in the industry and a roster of over 100 unique games, Evolution continues to wow us with innovative and immersive gaming experiences. Live Monopoly is one of their crowning jewels, blending advanced gaming technology with the charm of a timeless board game.
Intrigued yet? Wait till we unpack the remarkable features that make Live Monopoly an absolute must-try for any gaming aficionado. No matter if you're a seasoned gamer with hundreds of hours under your belt, or a curious newbie, this guide will serve as your treasure map. So, buckle up and let's set off on this exciting voyage!
Understanding Live Monopoly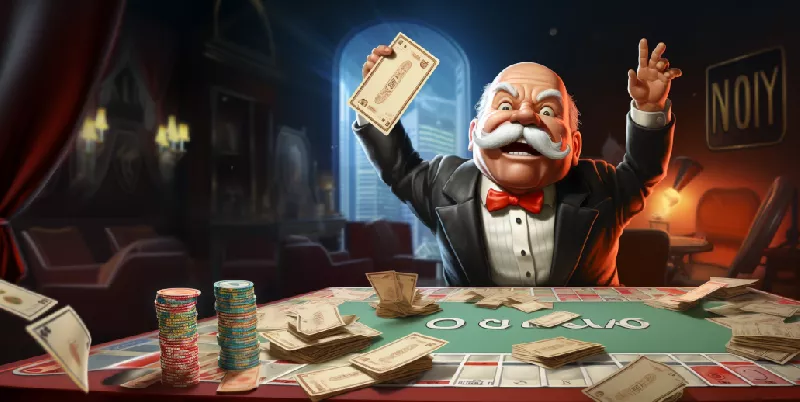 Now that you're buckled up, let's plunge into the heart of the matter - what exactly is Live Monopoly? Picture your fond childhood memories of playing classic Monopoly with family or friends. Recall the thrill of landing on a lucrative property or the suspense of drawing a Chance card. Now, combine that with the spin-the-wheel excitement of a money wheel game. Exciting, right?
Live Monopoly is just that - a stunning blend of the classic board game we all know and love and the quick-paced, suspense-filled spins of a money wheel game. This isn't just a game; it's a full-blown immersive experience that takes place in a vibrant, 3D Monopoly world.
In the hands of Evolution's skilled live hosts, the oversized wheel spins, dictating your fate. Land on a number and earn a cash reward! But the real thrill begins when you land on "Chance," "2 Rolls," or "4 Rolls." "Chance" could reveal a cash prize or multiplier bonus, while "2 Rolls" and "4 Rolls" plunge you into a supercharged, virtual 3D Monopoly world for some truly rewarding gameplay!
With Live Monopoly, each spin of the wheel becomes a thrilling ride of anticipation. Whether you're a fan of board games or enjoy the thrill of fast-paced money wheel games, Live Monopoly has got something for you!
Why Choose Live Monopoly?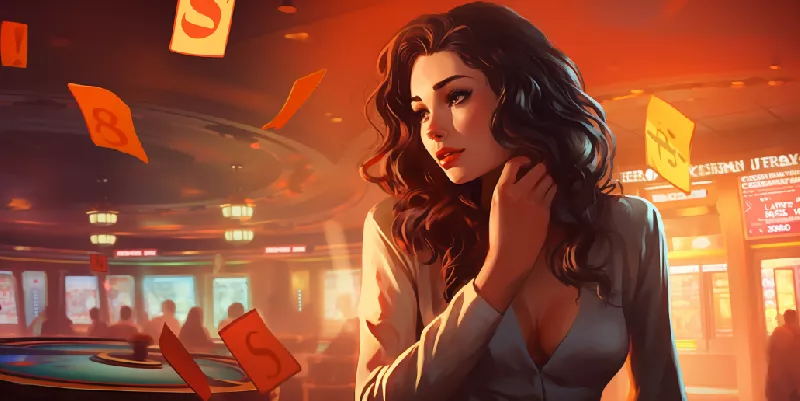 Now you might be thinking, "Sure, Live Monopoly sounds fun, but why should I choose it over other games?" Well, we're glad you asked! Here are a few reasons why Live Monopoly is worth giving a spin:
✔️ Interactive Live Hosts: Forget about playing against a computer. In Live Monopoly, you play with real, enthusiastic hosts. They're there to spin the wheel, cheer you on, and make your gaming experience truly engaging and social.
✔️ Exciting Bonus Rounds: When the wheel lands on "2 Rolls" or "4 Rolls", that's when the real fun begins. You're taken to a virtual 3D Monopoly world, where Mr. Monopoly himself guides you around the board for potential rewards. It's Monopoly like you've never experienced it before!
✔️ High Winning Potential: With cash prizes, multipliers, and rich bonus rounds, there's a plethora of ways to win. In fact, the maximum win in a single game is a staggering ₱25,000,000!
✔️ Unforgettable Gaming Experience: Beyond the winning, the real thrill of Live Monopoly is the immersive gaming experience. It brings together the nostalgia of the board game and the anticipation of the money wheel to deliver a truly unique and unforgettable gaming moment.
Playing Live Monopoly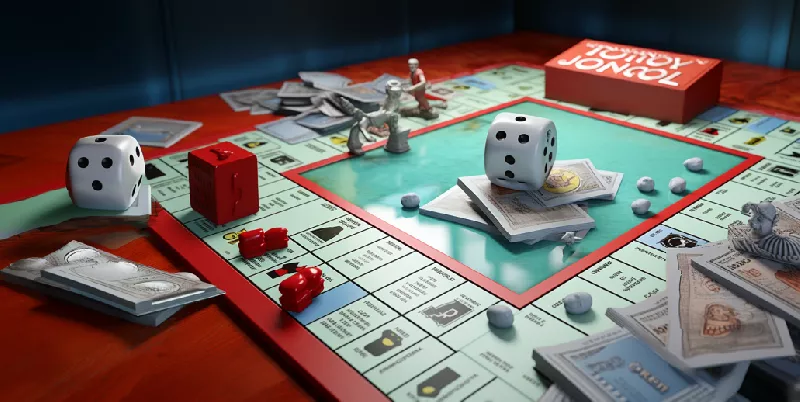 Alright, now that we've piqued your interest in Live Monopoly, let's get down to the nuts and bolts of how to play this thrilling game. Don't worry; we'll break it down into easy steps so you can start your gaming journey with confidence!
Place Your Bet: First things first, you need to place your bet. The minimum bet is just ₱5, making it accessible for everyone. If you're feeling lucky, the maximum bet can go up to ₱125,000!
Spin the Wheel: Once your bet is placed, the live host will give the massive wheel a spin. With bated breath, watch as the wheel turns, each spin bringing a new chance at winning.
Winning Criteria: There are 54 segments on the wheel. Most are numbered segments (1, 2, 5, and 10) where if the wheel lands on your chosen number, you win the corresponding payout. But, keep your fingers crossed for the Chance, 2 Rolls, and 4 Rolls segments!
Chance Segment: Land on this segment, and you could bag a cash prize or a multiplier bonus for your next spin. A chance to boost your winnings indeed!
Bonus Game: If the wheel stops on "2 Rolls" or "4 Rolls", you're in for a treat. You'll be swept into the 3D Monopoly world where Mr. Monopoly himself hops around the board, collecting prizes on your behalf. It's an exciting bonus game that not only offers big win potential but also an incredibly fun gaming experience.
Playing Live Monopoly is as simple as these five steps. Remember, the key is to enjoy the experience, interact with the live hosts, and hold onto the edge of your seat during those nail-biting bonus rounds!
Mastering Live Monopoly
Alright, game enthusiasts! Now that we know why Live Monopoly is the right choice, let's dive a bit deeper. Understanding the essential features and strategies of Live Monopoly can significantly enhance your gaming experience and winning potential. So, let's decode the game:
| Feature | Details |
| --- | --- |
| Wheel Segments | The wheel consists of 54 segments. |
| Numbered Segments | There are 48 numbered segments (1, 2, 5, 10). |
| 'Chance' Segments | The wheel includes 2 'Chance' segments. |
| '2 Rolls' Segment | There are 3 '2 Rolls' segments on the wheel. |
| '4 Rolls' Segment | The wheel features a single '4 Rolls' segment. |
| Bonus Game Frequency | On average, a bonus game occurs every 6 spins. |
| Maximum Multiplier | Live Monopoly can reward you with a multiplier up to 10000x. |
| RTP (Return to Player) | The RTP is 96.23% for '2 Rolls', 93.90% for '4 Rolls', and 91.30% for betting on 1, 2, 5, and 10. |
| Hit Frequency | The hit frequency of the game stands at a healthy 91.70%. |
| Maximum Win | You can win up to a whopping ₱25,000,000 in a single game! |
| Minimum Bet | You can start playing Live Monopoly with a minimum bet of just ₱5. |
| Maximum Bet | The maximum bet for high rollers is ₱125,000. |
With this information in your back pocket, you're ready to join the ranks of Live Monopoly champions. So, don't wait up. Head over to Hawkplay, and may the odds be ever in your favor!
Where to Play Live Monopoly?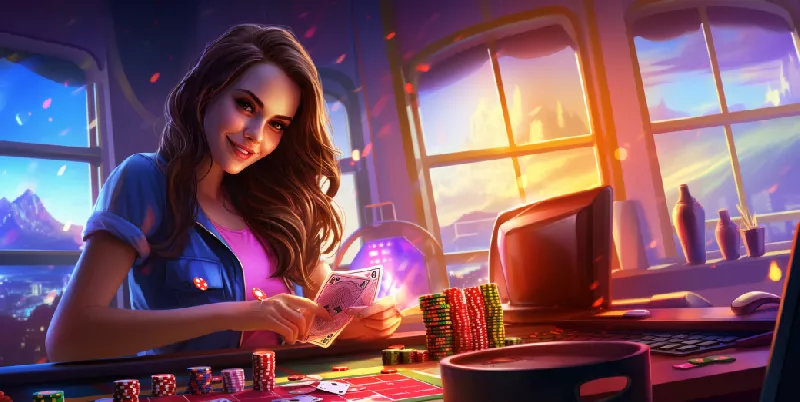 Ready to try out Live Monopoly? Here are our top picks for where you can play this exciting game:
Experience top-tier gaming at Hawkplay, your ultimate destination for Live Monopoly and much more.
Quench your thirst for winning with Lucky Cola, the go-to spot for exciting games like Live Monopoly.
🏆 Lodibet online casino
Get in the game with Lodibet, where the Live Monopoly action never stops.
Whichever platform you choose, we hope you enjoy the thrilling world of Live Monopoly!