Welcome to the glitz and glamour of Hawkplay VIP poker - where strategy meets luck, and champions are born. Our VIP Hold'em Showdown is the ultimate poker event, showcasing some of the best players from around the world. This guide gives you an inside look at what this exciting event is all about, how to sign up, and even some tips to sharpen your game. Read on and immerse yourself in the world of high-stakes Hold'em poker at Hawkplay.
What Is the Hawkplay VIP Hold'em Showdown?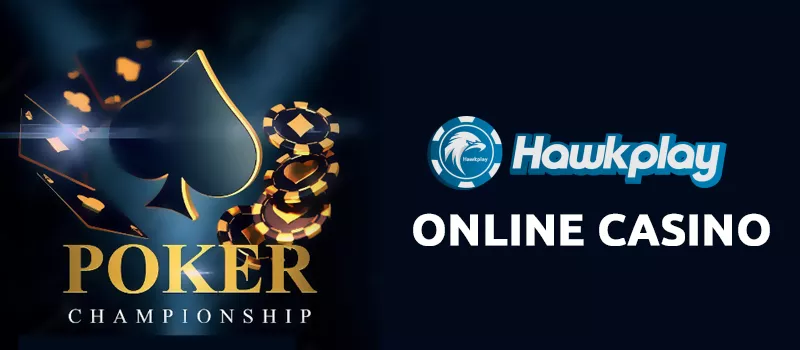 Welcome to a world where the elite of the poker world converge for a taste of glory and a shot at substantial prizes - welcome to the Hawkplay VIP Hold'em Showdown. This event, held at the illustrious Hawkplay online casino, represents a golden opportunity for poker enthusiasts worldwide to showcase their skills in one of the most revered formats of the game - Texas Hold'em.
As a part of the coveted Hawkplay VIP Poker Championship Series, the Hold'em Showdown boasts a magnificent mix of strategic gameplay, intense competition, and high stakes. With its appealing structure and the caliber of participants, the Showdown has earned a prominent place in the hearts of poker lovers across the globe. It stands as a testament to Hawkplay's commitment to providing thrilling, high-quality gaming experiences to its VIP members.
With every round, participants at the Showdown not only contend for sizeable prizes but also vie for the prestige that accompanies a victory in such a respected arena. Whether you're a seasoned Hold'em veteran or a talented newbie eager to make your mark, the Hawkplay VIP Hold'em Showdown presents a prime opportunity to compete with the best, test your mettle, and potentially earn significant rewards.
So, are you ready to claim your seat at the table and take part in one of the most exhilarating poker events available online? The Hawkplay VIP Hold'em Showdown awaits.
Why Hawkplay's VIP Hold'em Showdown Stands Out?
Every poker event holds its unique charm, but there's something distinctly special about the Hawkplay VIP Hold'em Showdown. It's not just another card game; it's a thrilling spectacle that blends the spirit of competition with the elegance of poker. But what sets it apart from the myriad of poker events out there?
First and foremost, it's the Hawkplay experience. As one of the premier online casinos, Hawkplay infuses every event with an unparalleled gaming experience that embraces both classic and innovative elements. The VIP Hold'em Showdown, in particular, incorporates advanced gameplay features, ensuring a seamless and exciting event for all participants.
Another standout factor is the caliber of players that the Showdown attracts. It is not uncommon to find yourself at a table with some of the finest poker talents worldwide, adding a layer of prestige and challenge that few other events can match.
Then, there's the thrill of the game itself. Texas Hold'em is known for its intricate strategy and intense showdowns, and the Hawkplay VIP Hold'em Showdown encapsulates this spirit in full measure. This event calls for skill, patience, bluffing prowess, and the ability to make swift, effective decisions - the true essence of Hold'em poker.
Last but not least, Hawkplay Casino offers an intuitive and user-friendly platform that enhances your overall gaming experience. With easy navigation, secure transactions, and efficient customer support, every moment at the Hawkplay VIP Hold'em Showdown is designed to keep you focused on what matters most - the game.
So, there you have it! The Hawkplay VIP Hold'em Showdown is not just a poker event; it's an elevated gaming experience that promises thrills, prestige, and an opportunity to be part of the global poker elite.
How to Sign Up for Hawkplay's VIP Hold'em Showdown?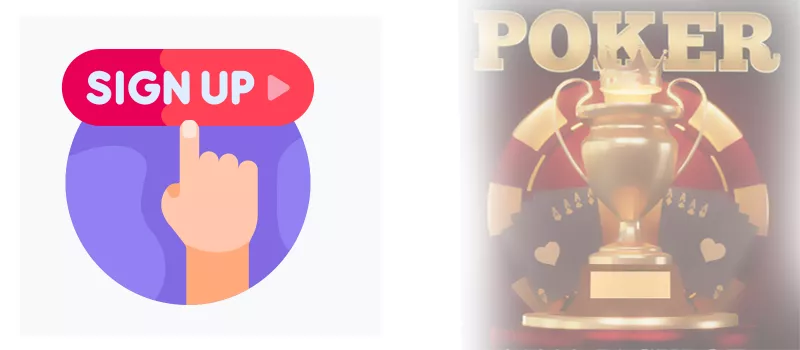 Eager to join the ranks of the elite in the Hawkplay VIP Hold'em Showdown? Follow these steps to secure your place at the tables:
Visit Hawkplay Casino's website: Navigate to hawkplay.org from your preferred web browser.
Sign in or register: If you're already a Hawkplay member, simply sign in with your credentials. If you're new to Hawkplay, click on the 'sign up' button and fill out the necessary information to create your account.
Become a VIP member: The VIP Hold'em Showdown is an exclusive event for Hawkplay's VIP members. You can easily upgrade your membership status to VIP from your account settings.
Enter the Showdown: Navigate to the 'Events' section, locate the VIP Hold'em Showdown, and click on 'Join'. Please note that there's an entrance fee for the event, so ensure you have sufficient balance in your Hawkplay account.
Remember, sign-ups for the Hawkplay VIP Hold'em Showdown close by the end of July 2023. Don't miss out on this golden opportunity to test your poker prowess against some of the best players from around the world. So, sign up, prepare your strategies, and get ready for the exhilarating ride that is the Hawkplay VIP Hold'em Showdown!
A Glimpse into Past VIP Hold'em Showdowns
While we gear up for another exciting edition of the Hawkplay VIP Hold'em Showdown, it's worth looking back at some unforgettable moments from previous events. Each showdown has carved its unique narrative, filled with thrilling gameplay, unexpected turns, and epic victories. Let's revisit some of these high-stakes stories.
In 2022, we witnessed an unforgettable final hand between Manila's very own poker prodigy, Enrique 'The Card Shark' Santos, and Singapore's master bluffer, Jasmine 'Chip Leader' Loh. Santos, a Hawkplay VIP member since 2020, played an exceptional game, finally besting Loh with a straight flush that left spectators in awe.
The 2021 edition was no less thrilling. It saw the rise of a dark horse, Rodrigo 'River Rat' Mercado from Cebu City, who climbed his way to the top from a humble start. Mercado's strategy of patience and timely aggression served as a masterclass in Hold'em poker and underscored Hawkplay's commitment to providing a platform for exceptional talent to shine.
These past showdowns have set a high bar for this year's event. But knowing the caliber of our VIP members and the intensity of Hold'em poker, we're confident that the upcoming Hawkplay VIP Hold'em Showdown will serve up plenty of thrilling moments and exceptional gameplay. Don't just take our word for it; sign up and experience the excitement firsthand!
Analysis of Hold'em Poker Key Numbers
Understanding key numbers is critical to mastering the strategy of Hold'em poker. By crunching the numbers, you can gain insights into the odds of certain situations arising and make informed decisions during your gameplay. Here, we break down some of these key numbers in the table below:
| Situation | Probability | Ratio |
| --- | --- | --- |
| Getting dealt a pair pre-flop | 5.9% | 16 to 1 |
| Flopping a set with a pocket pair | 11.8% | 7.5 to 1 |
| Making a flush by the river with suited hole cards | 6.4% | 15 to 1 |
| Filling an open-ended straight draw by the river | 31.5% | 2.2 to 1 |
These probabilities shed light on the likelihood of different scenarios in Hold'em poker and can inform your strategy during the Hawkplay VIP Hold'em Showdown. As you become more familiar with these key numbers, you'll improve your decision-making skills and increase your chances of success at the poker table.
Looking Forward to the Next VIP Hold'em Showdown
With every showdown, Hawkplay renews its commitment to delivering top-notch poker entertainment to its VIP members. We're eagerly gearing up for the next Hawkplay VIP Hold'em Showdown, and it promises to be more thrilling than ever!
We are excited to announce a couple of enhancements that we believe will raise the stakes and add to the drama. For the first time, we're introducing a new feature that will allow spectators to view real-time player statistics. This will not only enrich the viewing experience for our audience but also provide our players with greater exposure in the Hawkplay community.
Moreover, we've made the sign-up process easier and more streamlined than before. With a simplified digital interface, you'll be able to secure your seat at the table without breaking a sweat! Plus, new VIP members will enjoy a special welcome bonus, further enhancing the value of signing up.
Don't miss out on the next big showdown. Sign up today and get ready to test your skills against some of the best poker players from around the globe. As always, the Hawkplay VIP Hold'em Showdown is more than just a poker event. It's an exhilarating experience where the stakes are high, and the rewards are even higher. We can't wait to see you at the table!
Your Poker Journey Starts Here
The thrill of poker is as much about the journey as it is about the game itself. At Hawkplay, we understand the passion that drives our players. That's why we're always striving to make each event an experience to remember. Our range of poker events caters to everyone from seasoned pros to newcomers ready to make their mark. Whether you're a Hold'em fan or a Razz enthusiast, there's a Hawkplay VIP event just for you!
Ready to start your poker journey? Join the Hawkplay VIP club today!
Top Online Poker Casinos in the Philippines
The Philippines has been a rising star in the world of online poker, with several high-quality online casinos offering top-notch poker experiences. Here are three of the best:
Delivering a blend of classic poker games and innovative variations, Lucky Cola Casino provides a refreshing and thrilling gaming experience for poker enthusiasts.
Known for its prestigious VIP Poker Championship Series, Hawkplay Casino is the go-to place for those who enjoy competitive poker gameplay with high stakes.
Offering a wide variety of poker games and a user-friendly interface, Tmtplay Casino ensures a satisfying and engaging poker experience for players of all levels.